So many MDMs to choose from, which one should you go for?
"A device management software is important only if you are in the IT space", a very wrong thought process indeed. Based on the most common use cases we can see that any kind of management setup can benefit greatly from deploying an MDM service. We've got farms, retail chains, hospitals, schools, banks, you name it. To sum up, if your company uses any kind of device for work, then you need an MDM service for management.
Well, if you are new to the field you may be confused with a lot of vendors offering MDM services. How can you choose? What should you consider and prioritize? Here is a list of the top 10 MDM solutions to help you out.
Yes, there is such a thing as a 'right' MDM solution. You should understand your requirements and choose a service and a plan accordingly. No one wants to spend money on services that won't be used. Once you have mapped your requirements, you can read on to see our recommendations. These results are based on the customer reviews in popular B2B service review platforms[1], and they are ranked based on the software's ease of use, quality of support offered and how well it meets the users' requirements. We have also highlighted a key positive and negative aspect in each so that the readers know what to expect.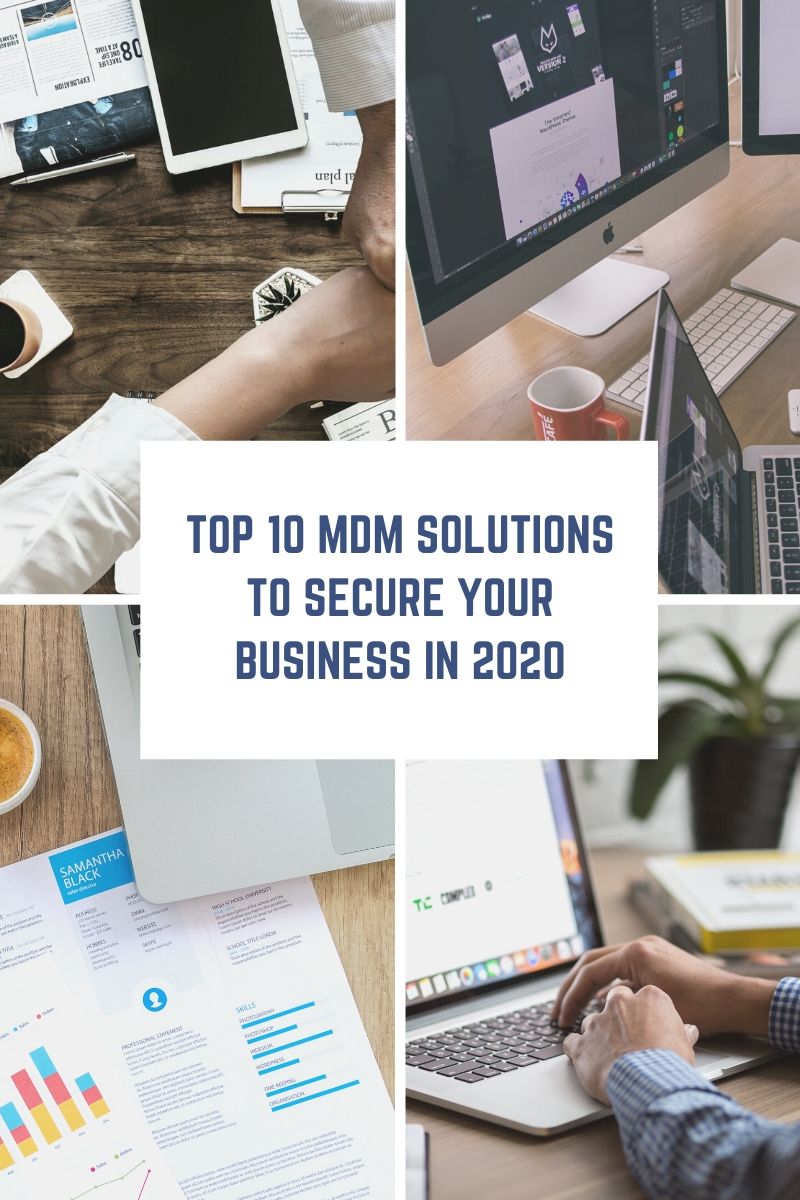 What are the top 10 MDMs?
Hexnode MDM is a device management service from the San Francisco based IT company Mitsogo Inc. The solution has been named Gartner Peer Insights Customers' Choice for Unified Endpoint Management tools multiple times over the past years.
The accolades don't end there, G2 has recognized Hexnode as a high performer and Momentum leader of Fall 2019 in the EMM, MDM, MAM category. Hexnode is also the key innovator in the MarketsandMarkets global forecast (2018 – 2023) report for the MDM market.
With Hexnode announcing it's support for IoT devices and OEMConfig, it's hard to find a solution with a better rate of scalability. Zero-day support for new OS updates and features has been a highlight of their past couple of years.
KEY POSITIVES: The most customer-centric support team you will find reputed for speedy fixes and attending customer requests is incomparable.
KEY NEGATIVES: The lack of support for ChromeOS devices.
Ease Of Use:- 8.9 A simple intuitive UI. There is a reason Hexnode doesn't advertise the product training services, with the ease of use they provide, you will rarely feel the need for help.
Quality Of Support:- 9.6 Name a provider with a better customer support team, I will wait.
Meeting User requirement:- 9.0 The most comprehensive feature support available for almost all device platforms.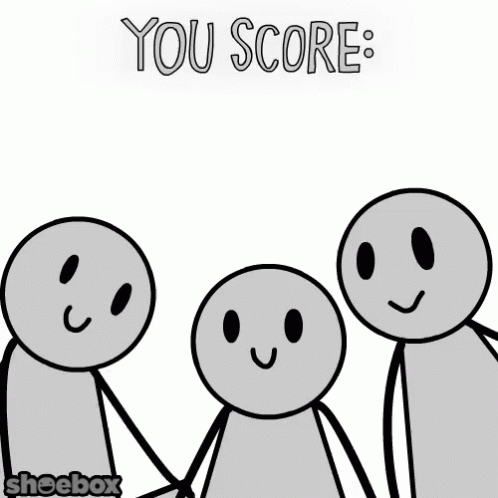 2. Cisco Meraki
Meraki was founded in 2006 as a part of the MIT Roofnet project. Google had backed the company until Cisco Systems Inc. an American multinational conglomerate announced that it had acquired Meraki in 2012. Cisco specializes in security products and is the industry leader in cloud-managed IT, they found Meraki was the right fit.
Meraki does have some top-end plan limitations when you look at the enterprise level. They mainly target small businesses or specific use case deployments. Their offering is top of the line and reliable but think again before choosing to deploy all the devices in an organization with Meraki.
There are some limitations in analytics and throughput, but you really need to understand your deployment scale to know if Meraki by Cisco is right for you.
KEY POSITIVES: A dashboard and report system that leaves the competition in the dust.
KEY NEGATIVES: The infamous "Cisco Meraki data loss incident" in 2017 might not scare you but the expensive licensing costs will.
Ease Of Use:- 9.4 Easy to use, simple and user-friendly UI that even a 10-year-old can use.
Quality Of Support:- 8.7 A decent tech support team is so satisfying to talk to.
Meeting User requirement:- 9.2 If you are a user aiming at making your device fly or perform something spectacular you need a magician, Cisco Meraki should suffice for all other device management needs.
3. Jamf PRO
Remember Casper Suite? Well, it's called Jamf Pro now – an Apple device management solution. In 2017, the Casper Suite underwent a rebranding to form the Jamf as we know today.
Jamf Pro is credited for standardizing macOS devices in organizations. Stiff competition from young and hungry competitors is now a major issue for the veteran, with competitive pricing and feature support being the main reasons, hope they won't end up like Nokia.
KEY POSITIVES: The best in class performance for macOS, iOS, and iPadOS, no wonder they have been doing well in the MDM space for so long.
KEY NEGATIVES: The lack of support for Android, ChromeOS, Windows, etc. goes without saying.
Ease Of Use:- 8.8 Lower amount of platform support has helped the UI look cleaner and simple.
Quality Of Support:- 9.0 'Nice guy', straightforward, can get the issue fixed quickly which is good enough for most users.
Meeting User requirement: 9.2 Besides the obvious lack of support for non-Apple devices, we couldn't find much that they can't do.
4. Fleetsmith
The 'new guy', 'JAMF Clone', call it what you like, though the Apple-only device management vendor is still in its infancy they aren't far behind. A direct competitor to Jamf. A simple and modern UI is what stands out, I mean it makes Jamf look old, really old.
Frankly, Fleetsmith lacks a lot of features. If you look deep you can see that there isn't much inside, i.e.; if your target is to associate devices with simple compliance policies then Fleetsmith is for you. But on the other hand, if you want to control your device on a leash then you will definitely find something else that fits the bill better.
KEY POSITIVES: The fact that it doesn't require any training or support to use is a testament to its smart and simple design.
KEY NEGATIVES: Short on key features, users end up having to monkey around the console for repetitive tasks. The lack of automation is also a real bummer.
Ease Of Use:- 9.4 Their main focus with the product was to be as user-friendly as possible and they did a good job at it.
Quality Of Support:- 8.9 Simple and easy to navigate UI, reduces the need for a support team, but if you need them they will find you and help you out.
Meeting User requirement:- 8.2 It's the new guy, competing with vendors having years of experience in the field, you are bound to see a lot of features missing.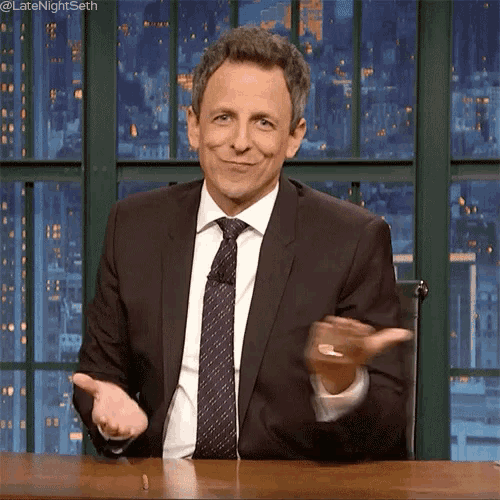 5. Blackberry Unified Endpoint Management
A subsidiary of the Canadian mobile vendor Blackberry, the MDM was called Blackberry Enterprise Server from its initial launch till it was renamed to Blackberry Unified Endpoint Management in June 2018. In 2015, they acquired Good Technology a rival in the market space and integrated their products into Blackberry's extensive line.
Blackberry's long presence in the MDM space has been relatively quiet. Good service from a reputed vendor, but there's not much they offer that stands out. Not too many exciting positives to talk about but there aren't many negatives either which is good enough. Users have reported poor customer support and the software being buggy in the long term. I guess calling it an 'OK' solution is not an understatement.
KEY POSITIVES: Well, Blackberry supports Blackberry, who saw that coming. The prioritized and extensive support for Blackberry devices is the main upside as it's hard to find a vendor that provides support for Blackberry devices.
KEY NEGATIVES: Users complain about having a laggy/slower than usual performance after a couple of months.
Ease Of Use:- 8.7 One of the few UEMs with a clean and clutter-free UI which has helped a lot of users who are beginners in the space.
Quality Of Support:- 8.0 Undoubtedly, the biggest flaw in their service is the lack of a reliable customer support team.
Meeting User requirement:- 8.3 The functionalities and support for platforms are fairly well rounded and a good fit in the top half of this list.
6. Microsoft Endpoint Manager
It hasn't been long since the tech-giant Microsoft announced that it is going to combine its INTUNE device management platform and 'System Center Configuration Manager (SCCM) to form Microsoft Endpoint Manager as it is known now. Being a Microsoft service, the endpoint manager performs well for Windows devices but if that is not your focus point then you might want to reconsider your selection.
Much like Workspace ONE UEM the 'innovation' has been missing recently and it's hard to think of scalability with the product in its current state. A hard to navigate UI and certain loading issues are commonly raised by users. Oh, and if you use Macs, run and don't look back. A less than average macOS support is quietly disappointing from such a reputed company.
KEY POSITIVES: 'Microsoft' the name is enough, the undisputed leaders in Windows MDM.
KEY NEGATIVES: If we were talking about just Macs then you wouldn't see this name here.
Ease Of Use:- 7.8 One of the few UEMs with a clean and clutter-free UI, has helped a lot of users who are beginners in the space.
Quality Of Support:- 7.9 Undoubtedly, the biggest flaw in their service is the lack of a reliable customer support team.
Meeting User requirement:- 8.8 If the lack of support for ChromeOS and tvOS devices is not a deal-breaker then it's worth a try.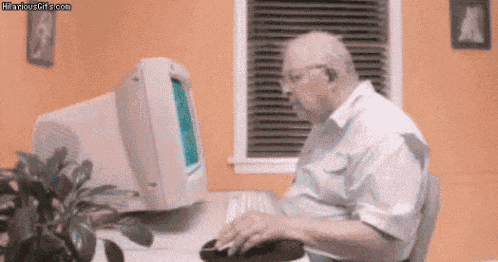 7. SOTI MobiControl
Have you heard the story of an IT consultant in the Canadian city of Mississauga who started a billion-dollar IT company from his basement? If you have heard the story you also know that the company was called Sales of the System or SOTI.
The MDM service from SOTI is called 'MobiControl'. Even though they started with MDM, SOTI has prioritized IoT technology developments recently. As far as the good and the bad goes, it is about the platforms supported. Support for Linux may come in handy for some but the lack of tvOS and ChromeOS may be a deal-breaker. And the pricing plan is where it gets ugly. Since there are a lot of add-on services available, you will be adding on a lot of Benjamins for it.
KEY POSITIVES: An integrated suite of mobility and IoT solutions called SOTI ONE is available for the ones that need it all.
KEY NEGATIVES: The GPS services and remote actions on the platform have been criticized for a long time and the fact that they haven't perfected it even after all these years is just appalling.
Ease Of Use:- 8.2 Simple and a tribute to the fans of Microsoft Office 2007. Yes, Office 2007 seems to have inspired the looks and UI of the platform though they are undergoing a revamp to a more modern style.
Quality Of Support:- 7.7 By support if you mean an endless amount of callbacks till you purchase the product then, SOTI is undoubtedly the winner. The aftersales support 'when you really need it' is nowhere to be seen.
Meeting User requirement:- 8.4 A long line of addons can meet all your requirements but it is not going to be cheap.
8. Workspace ONE UEM
Don't recognize the name? It is none other than the beloved MDM service that was acquired by VMware and recently rebranded from Airwatch to Workspace ONE UEM. A key player in the device management space with nearly 17 years of experience. 17 years that has seen a lot of management changes within, which has supported and hindered the growth of the product.
The perks include integrations with a variety of top players in the market. A large base for rapid development and ideologies that assist it. The changes in management have caused 'management fog' which looks past the goals and targets as each management shift takes place.
KEY POSITIVES: The oldest provider in the device management sector is a bold statement.
KEY NEGATIVES: The lack of proper chat support can irritate you. The support is via tickets and it is not exactly rapid. After all who has time to wait days for issues that take seconds elsewhere.
Ease Of Use:- 7.6 I can't justify the low ratings here as I personally grew up around AirWatch and consider it as the standard for comparison but a load of not so useful features has clogged up the UI.
Quality Of Support:- 7.2 It is a pity that even after 17 years in the field they haven't invested properly in a good customer support team, a pity indeed.
Meeting User requirement:- 8.4 Years of Research and Development can offer quality that is hard to match.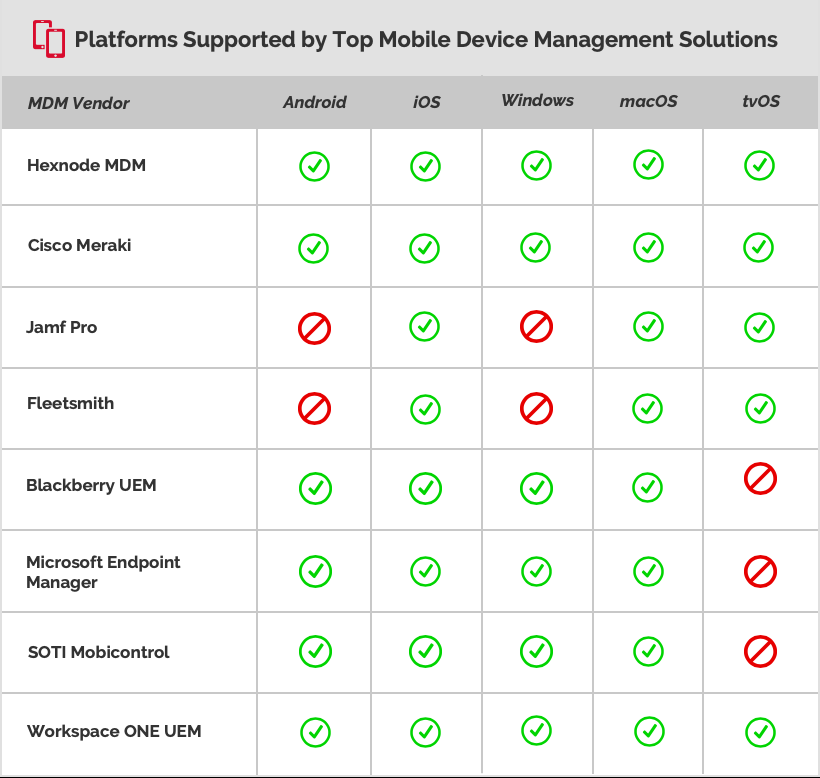 9. Citrix Endpoint Manager
Citrix's endpoint management service 'Xen mobile' was introduced in June 2013. It is now referred to as Citrix Endpoint Management. Android, iOS, iPadOS, macOS, tvOS, ChromeOS, Windows 10 – are all supported by Citrix.
Citrix's 'Worx' applications which are now available for both Android and iOS are an array of Citrix powered apps, that can also be customized, aimed at promoting security in the workplace. The management of 'Worx' apps can be done via the Citrix endpoint management service. They offer a wide range of features, but a full-featured license can set you back over $27 per user per month.
KEY POSITIVES: The availability of their specialty 'Worx' line of applications that can be managed via Citrix is a high-security measure which attracts organizations
KEY NEGATIVES: The lack of a fix for the regularly reported case of 'buggy' and 'slow' devices after Citrix products are deployed.
Ease Of Use:- 7.3 Worst of the best, don't be surprised if you pull out your hair over Citrix.
Quality Of Support:- 7.8 The lack of direct, live chat support has driven down usability.
Meeting User requirement:- 8.1 The extensive platform and feature coverage is driving the ratings up.
10. MobileIron UEM
One of the 'OG' in the MDM market. The California based software company was founded in 2007. It has been providing Enterprise Mobility Management services to some of the biggest companies in the world. But more than a decade of experience in the field hasn't helped them shrug off competition from the likes of the newer and younger MDM providers.
One of the oldest vendors, still holding a chunk of the MDM marketspace which they carved out. Their development with time has been very low compared to the competitors, but still a solid service, nonetheless.
KEY POSITIVES: A decade of expertise in the field which they have implemented in their products wisely.
KEY NEGATIVES: Failure to be up to date with the rapid technology changes and innovations is a challenge they will have to work through if they want to stay in the race this decade.
Ease Of Use:- 7.4 Not the easiest service to use. You may have to hire a support trainer here which can cost you a hefty sum.
Quality Of Support:- 7.1 Not exactly the world's most supportive customer support but it can get the job done if you don't mind the occasional unresolved grievances.
Meeting User requirement:- 7.8 Even with a large array of feature support, an illogical pricing plan that doesn't have the correct grouping of features can mess up your budget and management style.
Did you find the answer?
A house, a beautiful multi-storied house, your house. A house you built from scratch with your hard work and passion. It is important that you ensure your house is well constructed and can accommodate your success and growth in the future. A good foundation is key here. The stairs may take you up but without a strong base, you can see it toppling down fast.
Companies are just like this, no matter how big or small it is, it should start with a good foundation.
So, what is the key to a strong foundation? A good management structure. Yes, you read it right. Like the cement that binds a foundation together, in a company, it's the Management solutions that matter. This can consist of personnel management, device management, work management and more.
A scalable and well-maintained MDM service, that binds the management structure together can become the cornerstone of development in most organizations today. A ladder that helps you step up, a rock, a base, a pillar … I could find a million more references to praise device management software and its roles, but I guess I have said enough, your move.