There has been an evident shift in corporate work behavior ever since the pandemic struck. The change in work behavior is one of the critical factors that make UEM a necessity for businesses of all sizes. This, in turn, causes a change in the devices used that are used for work.
Traditional mobile device management solutions have fallen short of satisfying corporate requirements. As a result, businesses are rapidly looking to implement UEM solutions that seamlessly manage multiple endpoints from a single console. Hexnode's fundamental course on Unified Endpoint Management will establish what a UEM is and how you can select the right UEM solution based on your business needs.
Who is this for and why?
This course is specially designed for IT admins that manage endpoints at their businesses. However, the course is also relevant for users looking for an in-depth analysis of UEM's and their relevance in growing businesses.
Hexnode certifies everyone who finishes the course as a UEM fundamentals expert. Expert users will be capable of monitoring and managing endpoints while adhering to the best practices that can increase enterprise data security and productivity.
Hexnode certified admins are always sought after by top companies around the globe, making it a must-have certification if you are looking to upgrade your MDM skills. The 7-chapter course dives into UEM basics that businesses must look out for while choosing and implementing UEMs.
What you will learn in this course
Chapter 1 – Introduction
The first chapter dwells on the statistical history of work devices and what makes a UEM different from an MDM solution. Then, it gives the users an idea of what the course as a whole has in store.
The chapter also highlights how businesses are adapting to the changes in work style brought about by Covid and the need for a comprehensive endpoint management solution. Furthermore, the chapter focuses on various devices and deployment styles that UEMs like Hexnode support.
Chapter 2 – Evolution of UEMs
The second chapter of the course focuses on the evolution of MDMs into EMMs, which ultimately evolved into UEMs. The constant need for automation and ease of management played a crucial role in the shift to unified solutions.
The first section of the chapter provides a detailed overview of what MDMs were capable of delivering. The section also highlights the reasons why MDMs were being deprecated in favor of EMMs. Similarly, the second section focuses on the additional benefits offered by EMM solutions when compared to MDMs.
The final section enlightens the users on how the need for a robust endpoint management solution gave rise to UEMs. Furthermore, it establishes the vast scope of UEM solutions and other crucial advantages over traditional management solutions.
Chapter 3 – Essential features of UEMs
The essential features businesses look for in a UEM solution are covered in the course's third chapter. The features are listed, along with a description of their functionality and how the features can help with managing your endpoints.
The key features in the syllabus include; single-pane management console, multi-platform support, unified policy management, over-the-air bulk deployment, application management, kiosk management, content management, containerization, network security management, expense management, threat management, and identity and access management.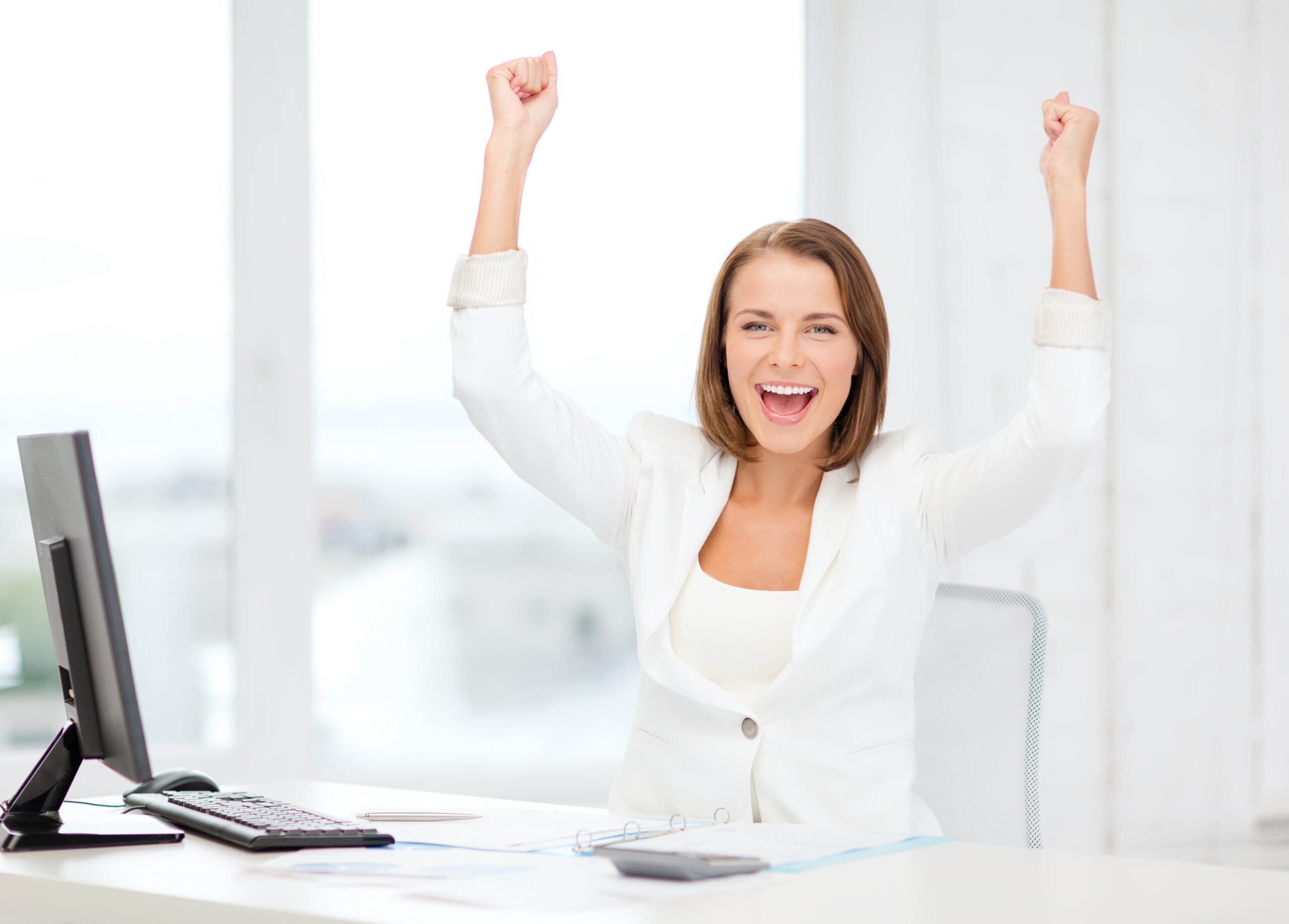 Chapter 4 – Why UEM?
The main advantages of deploying a UEM solution is covered in the fourth chapter of the course. It gives a detailed explanation of how improved remote administration, seamless over-the-air deployment, secured endpoints, reduced IT needs, cost-saving deployments, efficient workforce, and better adherence to regulatory compliances can be achieved via a UEM solution.
The chapter also shines a light on other key advantages of UEMs over MDMs like 360′ asset management, multi-platform support, scalability, user management, report generation, and content distribution.
Chapter 5 – Industry Use cases
UEMs are extremely popular in healthcare, education, logistics, retail, construction and manufacturing, and the services sector. The fifth chapter gives a detailed read on how UEMs impact each of these industries, along with some of the popular UEM features being used on a daily basis.
The comprehensive nature of UEMs ensures that all types of work devices deployed in an industry can be managed and automated to work remotely. In addition, the UEM framework allows various industries to adapt to their ever-changing business requirements.
Chapter 6 – What to look for in a UEM
The sixth chapter simplifies selecting a UEM solution by highlighting the key aspects a business has to look for in their UEM solutions. The chapter elaborates how diversity, centralized management, security and privacy, integration with third-party services, cost of ownership, and support are the key differentiators between some of the most popular UEMs.
Businesses should carefully assess business goals and critically test multiple UEMs before deciding on a UEM that aligns with their requirements.
Chapter 7 – The UEM solution for you
The final chapter of the course teaches you why Hexnode UEM can check all your boxes. Hexnode UEM and its host of business essential endpoint management capabilities are tailored to deliver the best security for your endpoints.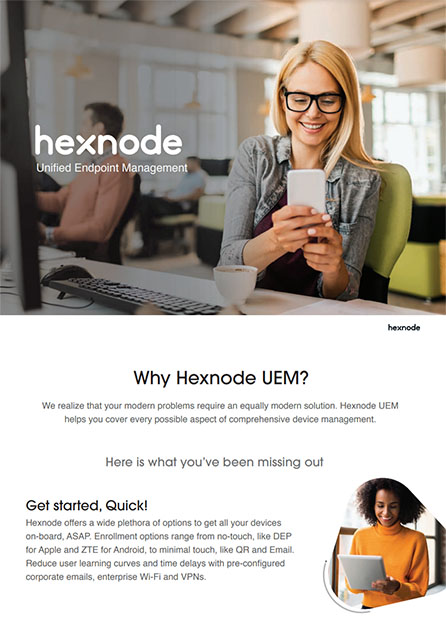 Featured resource
Why Hexnode UEM ?
Hexnode offers a powerful suite of features to get all your devices on board and make them work-ready. Download the brochure to learn how Hexnode is the right solution for modern-day enterprise mobility problems.

Download brochure
Conclusion
The course will give you a basic idea about UEMs and the possibility of their implementation in your business. It will show you why UEMs are the future of endpoint management and how a top UEM solution like Hexnode can bring a host of essential features to your proverbial enterprise table.