There are plenty of reasons to block the download and installation of automatic updates on both personal and work devices.
Some iOS, Android, Windows Phone or PC, macOS, and Apple TV users might have issues with app compatibility when upgraded to a later version of their Operating Systems.
Some other users might know the issue and won't upgrade to a later version, but it seems irritating when the OS update prompt pops up every time.
Some updates end up eating significant bandwidth of data and keep the device battery running down a lot faster than usual.
Some people don't want some changes happening to the software in the first place, especially if they are contented with the current version and don't want to relearn all the new features from scratch.
Also, new updates may cause some weird issues, and it may take some time to get them fixed.
It is always good to update the software to a newer version at a later time with the user's express permission.
So, many of you might have the question of how to block automatic updates in iOS, Android, Windows, macOS, and tvOS devices. Well, this article will guide you through the process of blocking OS updates in iOS, Android, Windows, macOS, and Apple TV.
Keep in mind that most of these process are manual and cannot be done with an UEM service. Do it at your own risk as we will not be responsible for data loss or any other issues that might encounter in this process.
Manage software and OS updates with Hexnode UEM
Block Automatic Updates in iOS
iOS devices download updates automatically and notifies the user to install it. Blocking iOS updates is a two-step process. The first thing to do is to disable automatic download of system updates, so the device will not download any updates, and then delete the file that is already downloaded.
To disable automatic downloads:

Go to Settings > iTunes & App Stores.
Under Automatic Downloads, turn Updates off.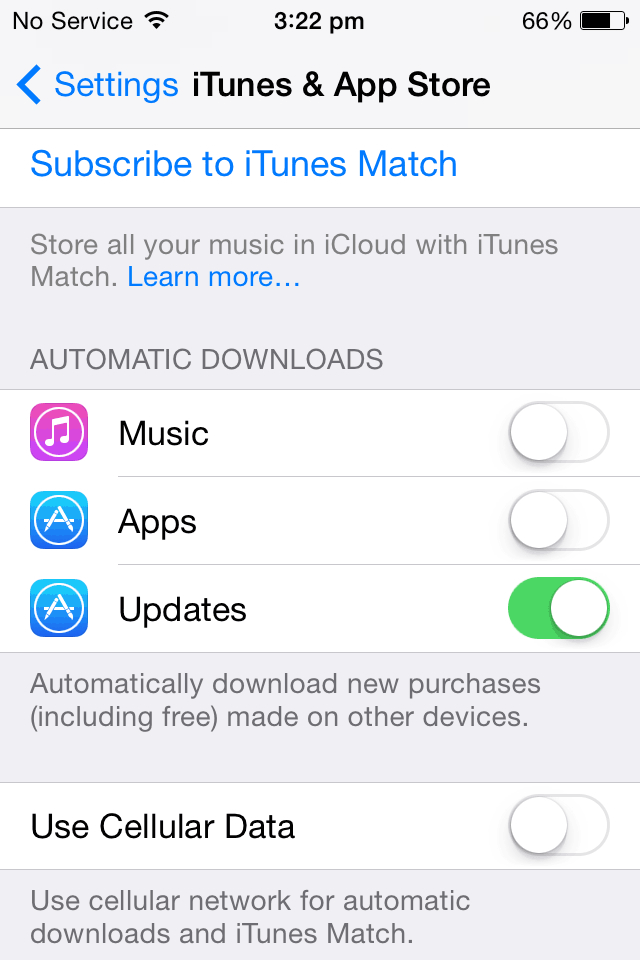 iOS update
To delete any previously downloaded updates from your device:

Go to Settings > General.
Select Storage & iCloud Usage.
Under Storage, go to Manage Storage.
Find an app starting with 'iOS' followed by the version number.
Click on Delete the Update and confirm.
Block iOS Updates from Router
The apple servers mesu.apple.com and appldnld.apple.com are responsible for OS updates, where mesu.apple.com provides information about an OS update and appldnld.apple.com provides the update. Blocking these servers can block downloading updates automatically. The appldnld.apple.com not only provides updates to OS but to other apps too, so you will not be able to download other software or updates if you block it.
Probably from the backside of the router, you'll find an IP address that will take you to the router settings page and a password. If you have them both, follow these steps to block iOS updates:
Connect a device to your router.
Open the default browser and go to the IP address mentioned on your router. Enter password if necessary.
Go to Settings or Advanced Settings and look for something like Firewall or Domain Blocking where you find an option to block an HTTP hostname. Enter mesu.apple.com and appldnld.apple.com (not recommended) and save the changes.
Delay iOS updates using UEM
Using the UEM policy, iOS updates can be delayed for up to 90 days. Users will not be able to see the update until the specified number of days the software update has been delayed. After the delay period, users will be prompted to update to the earliest version of the software update available.

OS Updates policy for iOS
Block Automatic Updates in Android
In the case of Android devices, unless you're willing to mess around with the Developer settings, there does not seem to be an effective workaround here. Since we don't have another choice, try this method:
Go to Settings > Apps.
Navigate to Manage Apps > All Apps.
Find an app called Software Update, System Updates or anything similar, since different device manufacturers have named it different.
To disable system update, try any of these two methods, the first one being recommended:

Tap Turn Off or Disable button and then OK.
In case this button is grayed out, tap on Force Stop > OK to turn the process off temporarily. In such case, there is a possibility that the app may turn on automatically after some time. The app will surely be turned on again after the system reboot or if you check for updates manually.

Disable any update notifications by unchecking "Show Notifications" checkbox in supported devices.
However, some devices may have both these options greyed out. In such cases, you must rely on Developer Options.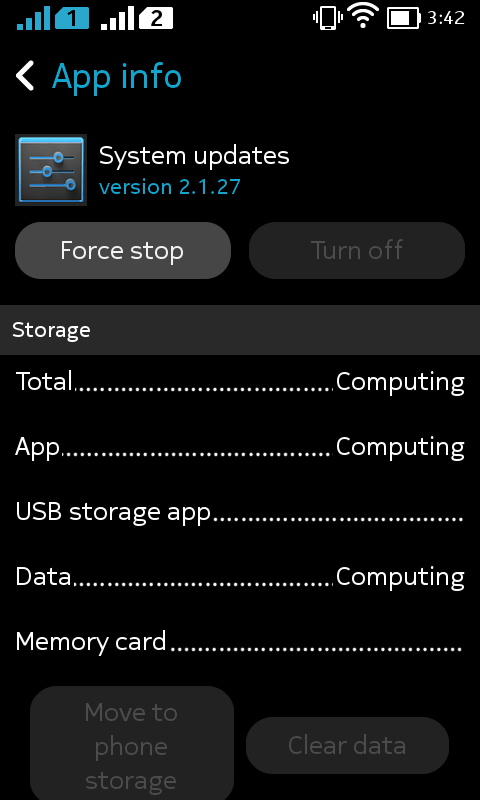 Android update
Block automatic updates in Android using the Developer options
There is another setting in Android hidden deep inside the developer options, which can be toggled to disable automatic system updates.
Go to Settings > About phone.
Tap on Software Information > Build Number.


Tap Build number to enable developer mode

Tap on Build Number seven times until you're notified that the Developer mode is enabled. You may have to re-enter your device passcode if asked.
Head back to the Settings, where you see the Developer options section under System > Advanced (varies according to your device model).


Developer options

Go to Developer option > Disable Automatic system updates option.


Block automatic system updates
Postpone Android updates using UEM
Schedule OS update policy for Android allows admins to configure system update settings for Android Enterprise device owner devices. Choosing the Postpone update option helps in delaying the OS updates to up to 30 days.

Schedule OS Updates policy for Android
Block Automatic Updates in Windows Phone
If you are currently on Windows 8.1 or below, your device will not download or upgrade to Windows 10 automatically. Windows 10 update will not show up even if you go and search for updates. Windows 10 update shows up only when an app named Upgrade Advisor is installed on your Windows Phone.
If you are on Windows 8 or 8.1, then go to Settings > Phone Update and uncheck "Automatically download updates if my data settings allow it". That'll help.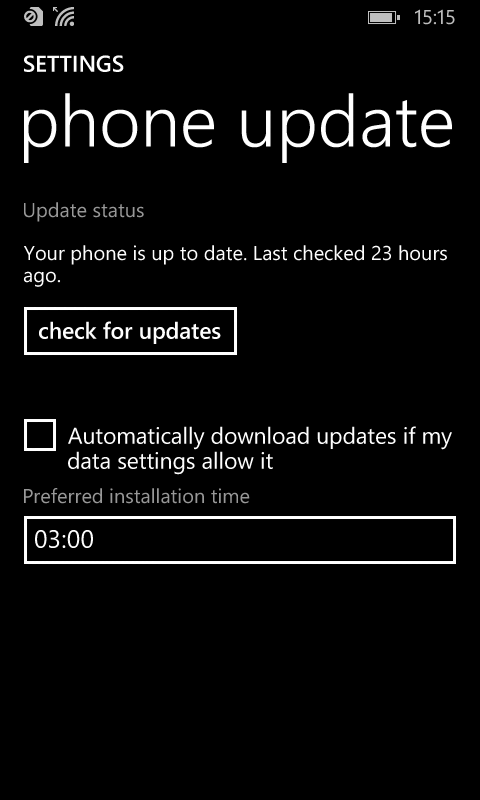 OS updates in Windows phone


But if you are on Windows 10, then you are doomed. There are no ways to stop the updates from downloading automatically. The only ways in this case that can be applied are:
Go to Settings > Network & Wireless > Data Usage and limit data usage. Maybe, using Wi-Fi can again be a problem.
On the same screen, you can see "Use mobile data if there's no Internet access over Wi-Fi. This will use your data plan and ay incur charges" and a Don't Allow button next to it. Tap on it and you can restrict the use of mobile data.
Use battery saver, which will turn all background processes off. Charging the device battery will turn off battery saver.
The other way suggested is to connect the same Wi-Fi network to a Windows PC and set the network as metered, the PC will then sync the settings to the phone. This is not checked, though.
Updates can be blocked in Windows 10 PC either by setting Wi-Fi as metered connection or by stopping and disabling Background Intelligence Transfer Service (BITS). We can hope Microsoft will bring a similar feature in any newer updates of Windows Mobile.
Block Automatic Updates on Windows PC
In earlier versions of Windows, there's an option to turn off automatic updates. But in Windows 10, there are no such options.
If you are using Wi-Fi on your PC, then setting the Wi-Fi as metered connection can prevent downloading updates in the background. To set the network as metered connection, go to Start Menu > Settings > Network & Internet > Wi-Fi. Connect to any Wi-Fi network to set it as metered connection. When you are connected go to Advanced Options and turn on metered connection.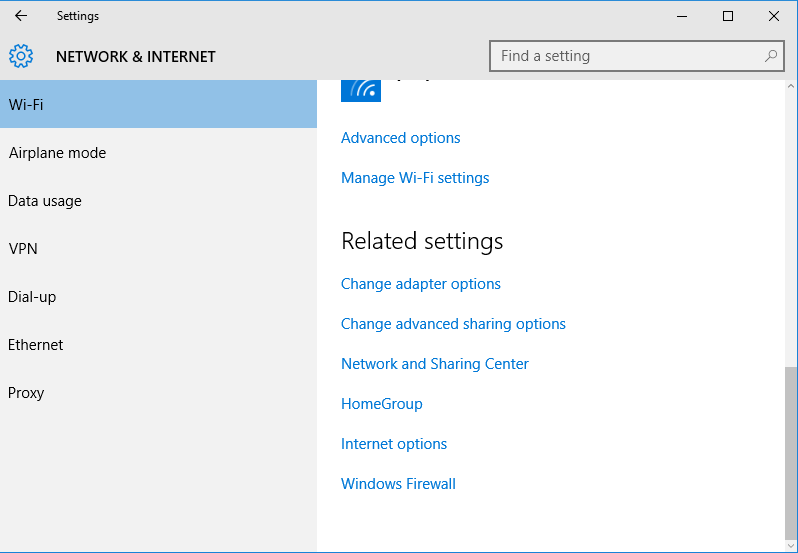 Windows Wi-Fi Settings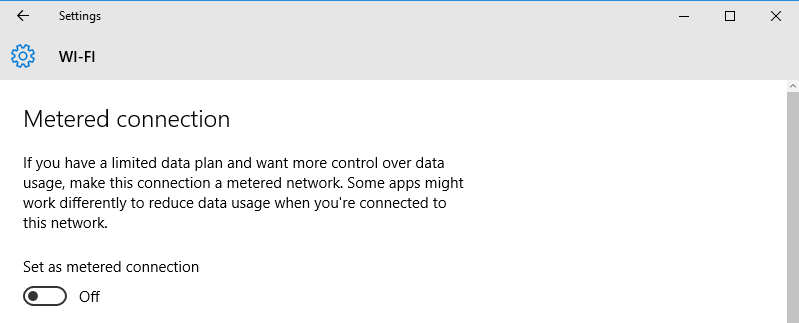 Set Wi-Fi as metered connection
This will not help if you are on a wired network. In this case, you can stop BITS (works only on Windows 10 with anniversary update) to get rid of this problem. To stop BITS on your Windows PC,
Go to Services. Any of the below steps can be taken to start Services.

Windows key + R > Type services.msc > OK.
Control Panel > System and Security > Administrative Tools > Services.
Start Menu > Type services > Services.

Select Background Intelligent Transfer Service.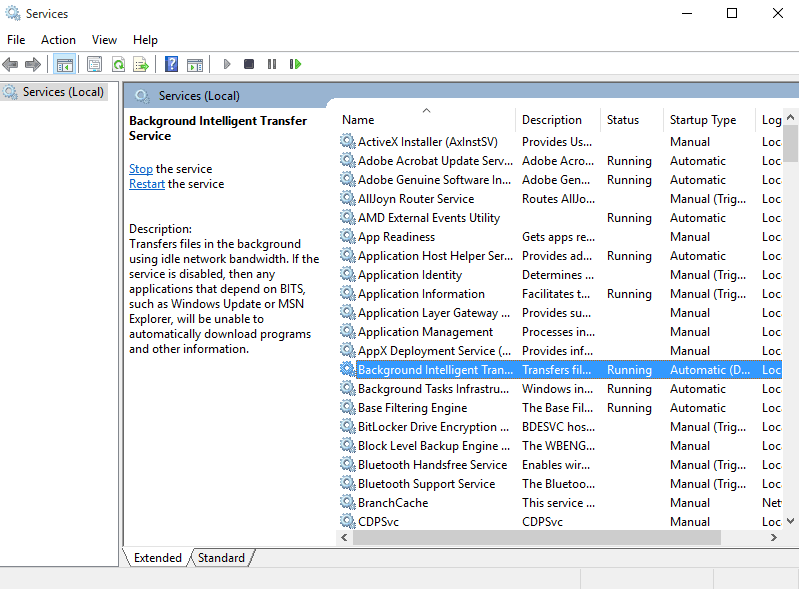 Background Intelligent Transfer Service
Press the Stop button.
Set Startup type as Disabled and then click on OK button.


Startup type
You can still turn off BITS and disable it if you are on a Windows 10 without an anniversary update, but BITS will turn on automatically in 1-15 minutes.
If you are on Windows 10 Pro, you can try this too:
Windows + R > Type gpedit.msc > OK to open Group Policy Editor.
Navigate to Computer Configuration > Administrative Templates > Windows Components > Windows Update > Configure Automatic Updates.
Select Enable and goto the Options section.
Under Configure Automatic Updating, select "2 – Notify for download and notify for install", and click OK.


Configure Automatic Updates
Defer Windows Upgrade
Defering Windows upgrade will download security updates only and will not install feature updates on your PC. To defer upgrades, follow any of these two methods:
With Group Policy Editor

Windows + R > Type gpedit.msc > OK to open Group Policy Editor.
Navigate to Computer Configuration > Administrative Templates > Windows Components > Windows Update > Defer Upgrade.
Select Enabled and click OK.

Go to Start Menu > Settings > Update & Security > Windows Update > Advanced Options, and check Defer Upgrades
Pause Windows updates from Settings
Sometimes what you really need is just to postpone the system to be updated a fewer days later a new update is actually launched. This can be done on Windows 10 devices using the Pause Update feature. Windows updates can be paused up to a particular date.
Go to Settings > Update & Security.
Tap on Advanced options.
Under the Pause updates section, set the date until which the update is to be blocked.
You can resume updates anytime you prefer by changing the update settings and clicking on Resume updates.
Prevent Windows beta update downloads using UEM
UEM policy allows admins to restrict users from downloading Windows beta updates on Windows 10 devices.


Windows beta updates download restriction
Block automatic updates in macOS
Anyone administrating a Mac computer can prevent macOS updates from Apple from automatically downloading and installing to your Mac devices by disabling the option in Mac System Preferences.
Tap on the Apple menu > Select System Preferences.
Click on Software updates from the System Preferences.
Untick the box Automatically keep my Mac up to date > Click OK.
Prevent automatic downloads using a configuration profile
Mac administrators can use a Configuration profile to block system updates from automatically downloading to their mac devices. In the com.apple.SoftwareUpdate domain set the AutomaticDownload key to False and push this configuration profile to the Mac devices on which the automatic software updates are to be blocked.
Block automatic updates in Mac using a Terminal command
The Mac terminal allows the system administrators to block automatic updates using the following command:
sudo

defaults

write

/

Library

/

Preferences

/

com

.

apple

.

SoftwareUpdate

AutomaticDownload

-

boolean

FALSE
Schedule macOS updates using UEM
For Mac devices enrolled via Apple's Device Enrollment Program, there are options to schedule macOS updates to be only downloaded but installed manually at a later time.


Schedule OS Updates policy for macOS
Disable software update notifications on Mac using UEM
On devices running macOS 10.10+, UEM restriction can be pushed to disable software update notifications on devices.


Software update notification restriction
Block automatic updates for Apple TV
Apple TV also allows admins to block tvOS updates from pushing automatically to their devices. Like all other devices, these system update preferences can be configured from the device Settings itself.
For Apple TV 4K or Apple TV HD,
On the front screen of your Apple TV, select Settings > System.
Click on Software Updates.
Turn off the option Automatically Update.
For Apple TV (3rd generation),
Go to Settings > General.
Click on Software Updates.
Turn off the option Update Automatically.