From getting device reports to managing every single feature on a device, mobile device management has come a long way in the past decade.
The evolution of MDMs over the last decade
The evolution of device management solutions makes it a necessity for enterprises. In this technologically advanced world, managing a business can be hard. Corporate data and resources can be at risk of falling into the wrong hands.
The implementation of management capabilities for BYOD has opened up new possibilities for enterprises to use and manage devices. It has aided smaller enterprises in ensuring lower upfront costs for employee devices and it gives the users a sense of comfort working with their personal devices which has a partition to keep the corporate and personal data as separate like it is on separate devices.
Another key factor is the rapid replacement of bulkier devices over more mobile devices like desktops for laptops and even smartphones that can do the job equally well if not better.
For Android management, some of the major changes include the deprecation of the device admin management model. The Android enterprise management model has seen an exponential development that has enabled the seamless integration of smartphones in most workplaces. The granular level of management it offers was previously untapped and it alleviates the security concerns enterprises had for Android devices.
The introduction of OEMConfig has allowed the OEM vendors to provide device management controls over their devices that are just astounding. Several levels of management for any feature you could think of has established MDMs as a corporate necessity.
Apple has worked with MDM vendors for years to develop management features that don't invade their core security structure while providing a comprehensive management solution.
It is not just Android and iOS, new operating systems like, ChromeOS, FireOS, tvOS, iPadOS etc also get management capabilities that make it suitable for any type of corporate use.
The advancement of MDMs has also led to them evolving as comprehensive and unified management solution that includes Mobile Application Management, Mobile Content Management, Mobile Identity Management functionalities.
Hexnode MDM
Hexnode MDM is the device management offering from Mitsogo Inc, a San Francisco based IT service provider founded in 2013. Hexnode is famous for its kiosk lockdown capabilities and comprehensive platform support. Hexnode MDM's extensive vendor partnership supports integration with several manufacturers like Samsung Knox, LG GATE, Kyocera, Honeywell etc.
Hexnode's complete MDM solution has received several accolades like the Gartner Peer Insights Customers' Choice for Unified Endpoint Management tools multiple times over the past years, G2 has recognized Hexnode as a high performer and Momentum leader of Fall 2019 in the EMM, MDM, MAM category. Hexnode is also the key innovator in the MarketsandMarkets global forecast (2018 – 2023) report for the MDM market.
Scalefusion MDM
MobiLock Pro was a kiosk lockdown solution founded in 2015. It was rebranded in 2019 as Scalefusion which included mobile device management capabilities. Scalefusion is aimed at helping small to medium-sized businesses secure and manage their devices seamlessly.
They are relatively new to the MDM market and are driven by strong missions and visions. They have made their passion for helping ambitious businesses clear over the last year and are working towards being a solid MDM solution that can be pitted against the best.
Hexnode MDM vs Scalefusion: The comprehensive product
Meets Requirement
Platforms like Android, iOS, iPadOS, macOS, Windows are supported by both Hexnode MDM and Scalefusion. The support for FireOS and tvOS devices are only available on Hexnode MDM. Hexnode has also announced the support for ChromeOS devices in the coming weeks.
The platforms supported may look identical but the number of features supported by Scalefusion on each is significantly lower than those supported by Hexnode MDM. Global HTTP proxy and wallpaper management on Android devices are missing in the Scalefusion MDM. Extensive Wi-Fi configurations for windows devices are also absent.
iOS, iPadOS, and macOS device management is where the Scalefusion MDM underperforms. Configurations like VPN, CardDav, CalDav, LDAP, Firewall, FileVault, smart card authentication, kernel extensions, app configurations, Air print, setup assistant, app catalog, and more are available only on Hexnode MDM.
Even with their priority for kiosk functions, multi-app kiosk on iOS, iPadOS, and windows are missing for Scalefusion. The ability to manage background apps and screensavers for android devices is also exclusive to Hexnode MDM.
Ease of use and setup
While setting up, the lack of self-enrollment, SMS enrollment, and pre-approved enrollment for Scalefusion can become a problem especially for organizations looking to deploy a bulk number of devices. Hexnode MDM additionally provides a step-by-step setup guide to enable new users to get their devices enrolled and managed seamlessly.
In terms of usage the inability to create dynamic groups that sync manually/dynamically pegs back the management capacity of Scalefusion MDM. App management features like app grouping, play store layout, and app downgrade is also lacking on the Scalefusion platform, making it a lot harder to deploy a large number of applications.
Scalefusion has a fairly user-friendly user interface but Hexnode provides a UI that is similar to most MDMs. The similarities in the UI makes it easier for migrating users to use the product without any help.
Quality of Support
Hexnode MDM and Scalefusion are famous for their high-quality customer support. They are fairly respectful of the user's privacy. You won't be bombarded with a barrage of marketing emails and calls, unlike the other vendors if you sign up with them. 
Hexnode also hosts an elaborate documentation, blog, and forums section so that users can get to know and use the product better. If you are still having difficulties their customer success managers will be at your disposal round the clock.  
Hexnode has received multiple awards for its impeccable customer support. Their team of customer success managers is the best in the business and there is no query too big or small for them. 
Scalefusion also provides documentations and a rapid response to customer queries and their team is considered to be at par with some of the best in the business. 
Product direction
Hexnode MDM has always been focused on delivering a complete and flawless solution for mobile device management. Hexnode is focused on adding new features, developing rapid feature support for the new releases, and prioritising customer requests for a rapid resolution.
Hexnode is one of the most rapidly growing MDM vendors. The introduction of zero-day support for new OS updates and releases, integration of IoT, ChromeOS, etc this year is a step in the right direction.
Scalefusion has grown a lot in the past couple of years from being a kiosk-only product to an MDM solution. They are still far behind in the MDM market space owing to the lack of features. The product is still in its infancy and is expected to make major strides in the coming years. For an enterprise looking to implement an MDM solution, it might be a risky move to pick a newbie like Scalefusion over a veteran like Hexnode.
Plan Pricing
Hexnode MDM prices its plans from $1 to $5.8 per device per month with a 15-device minimum. Hexnode MDM also provides bulk corporate discounts for large scale companies. The lower price with extensive platform support and free chat support will also make it an ideal solution for small and medium businesses.
Scalefusion's pricing starts at $2 per device and goes up to $4 per device per month. Scalefusion's pricing plans are designed to make bigger organizations choose their higher plans this is in contrast to Hexnode's plans which are tailored to suit management needs regardless of the organization's size.
| | | |
| --- | --- | --- |
| Feature | Hexnode MDM | Scalefusion MDM |
| Multi-app Kiosk Capabilities | ✅ | ❌ |
| Advanced App management capabilities | ✅ | ❌ |
| tvOS management | ✅ | ❌ |
| ChromeOS | ❌ * | ❌ |
| Custom and Dynamic grouping | ✅ | ❌ |
| Pre-approved and Self enrolment | ✅ | ❌ |
*Releasing Soon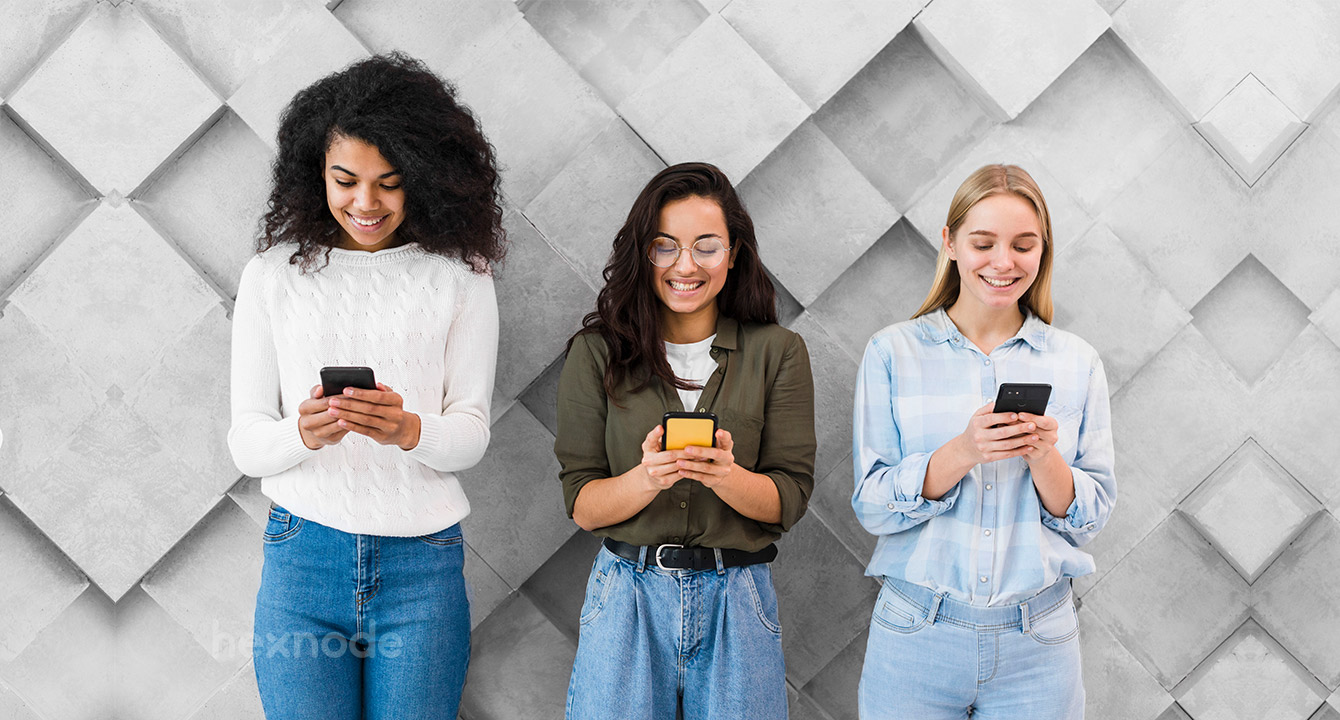 What our customers had to say about Hexnode
Don't just take my word for it here is what customers had to say:
For someone with experience with MDM setup, Hexnode is easy to configure and setup. All of the configuration options are laid out in a logical way and all features work as expected. They are actively developing the product and the technical support is excellent.
We were using another MDM software before Hexnode and it has been a huge step forward in the control features and ease of use for the same price. The cherry on the cake is the super efficient support !
the flexibility of the system. I've just started and already have a working environment.Also the support is great! I'm new, less than 48 hours, and had multiple support answers in the last days.I've spoken to a support agent in the support chat about a possible new feature and she said they will keep me posted when the feature is coming online, because they were already building it.
Scalefusion is an MDM solution popular for its kiosk capabilities but Hexnode MDM has proven to be the better all-round MDM solution providing more management and more kiosk functionalities than Scalefusion at lower rates.
Disclaimer
All product and company names are trademarks™ or registered® trademarks of their respective holders. Use of them does not imply any affiliation with or endorsement by them.