Mobile Device Management services are software services that aid organizations in deploying, monitoring and securing their work devices and the valuable data on these devices.
The ease of management, efficient integration of other software services and solution makes Mobile Device Management solutions crucial to all types of organizations.
Why do you need a new MDM provider?
The 2 main reasons for seeking out a new MDM provider is:
1. Your company is growing and things are getting a little hard to manage
As an organization there comes a point where the management structure needs to change with the growth in the workforce. The growth might be from 10 employees to a hundred or even more. The devices they work on can be both corporate or employee owned, either way, there needs to be a solid security, management and monitoring service to ensure that things run smoothly.
2. Your existing MDM service provider is just not good enough
A lack of essential features or platform support, high prices or just a poor support when you need it. There are several reasons why managers seek to switch their existing MDM provider for a better solution.
Either way this article should help you choose between the two major MDM vendors in the market at the moment.
Hexnode MDM
Hexnode MDM is an award winning enterprise mobility and endpoint security provider from San Fransisco. The Hexnode MDM platform for unified desktop, mobile, and workplace IoT management has been used in over 105 countries–from SMBs to large corporations and governments. Hexnode always prioritizes the delivery of a user-centered solution for the management of endpoint.
Enterprises of all sizes have leveraged Hexnode's prowess in device management to drive business productivity and compliance. Hexnode's solutions adapt to the most complex of business environments. Hexnode sets the industry standards and always stays a step above the rest of the vendors who still follow the legacy device management approach. Zero-day support for the new OS updates and features is the cherry on the cake.
Jamf Pro
The Casper Suite is a Minneapolis based MDM service provider founded in 2002. It was renamed Jamf in 2017. Jamf Pro is the flagship product of the company. Jamf only provides support for Apple devices and was an industry leader for Apple device management.
Jamf had the edge on other Apple-specific vendors because of their long presence in the market. The rise of several competitors with more flexibility has put a dent in the demand for Jamf. The acquisition of Fleetsmith, a direct competitor of Jamf, by Apple will surely affect the market for Apple-only MDM providers.
Hexnode MDM vs Jamf Pro: Why Hexnode MDM is the better choice
Meets Requirement
The obvious issue with Jamf is the lack of extended platform support. Hexnode MDM supports device management for Android, iOS, ipadOS, tvOS, macOS, FireOS and Windows. Jamf's platform support is limited to iOS, iPadOS , macOS and tvOS.
There are several organizations that use different types of devices for different types of work. The lack of support can be a burden for device management in such cases. Organizations will have to set up multiple MDM solutions if they choose Jamf. This can result in high maintenance efforts and exorbitant fees.
Even in organizations that use only Apple devices, there will certainly be a few devices from other vendors for specific tasks which will be left unmanaged with vendors like Jamf. BYOD also takes a hit in this case as all employees may not have Apple devices and the lack of device management support will leave your valuable corporate data at risk. Hexnode MDM's extensive platform support comes in handy for all corporate device management scenarios.
Ease of use
Jamf has a lot of features, sometimes these features can become a headache for admins. The availability of deprecated and rarely used features along with the common features makes the UI clogged and difficult to navigate. Compared to vendors like Hexnode, Jamf users usually end up having to move all over the place to find things. Certain features like lists and updating scripts, to list a few take up a lot more time to manage because of the lack of clear filters and the page reloading in the same window.
Having all or most of the features doesn't mean Jamf is perfect. It often gets buggy like in cases of notifications not being delivered correctly. These nuances can cause a lot of manual labor to be carried out and can disrupt the flow. It beats the purpose of splurging on software to help with management automation.
Hexnode MDM ensures that these automations work smoothly so that the IT admins can focus more on their day to day work. Besides the multiple platform support which is an unfair comparison here, Hexnode ensures that all its features run smoothly and prioritizes a clean and easy to use UI. New MDM users find it easy to understand and navigate while veterans find the universal naming and usage patterns easy to adapt to.
Ease of Setup
Jamf tends to leave their entire structure open for admins to develop their own workflows which can cause confusion for new or casual users. Even for admins with experience in MDM Jamf turns out to be a mountain with their feature placement within the console. Even though the Jamf software server is undergoing a gradual redesign it still fails to deliver a consistent user interface throughout. The uneven interfaces for sorting, searching and selecting is different for different menu views.
Hexnode MDM believes in a universal and consistent user interface. The easy to navigate UI is suitable for new users and helps veterans adapt easily to the product. Hexnode MDM also houses a step by step setup assistant. The getting started assistant will help new users deploy and manage devices easily. This feature can be turned on or off so that it can be used depending on your expertise in MDMs.
Quality of Support
Jamf has a decent support team but the delay in addressing customer queries is a major drawback. The difficulty in navigation and usage of the product is enhanced by the lack of a rapid response from the support. The support is also limited to 'business hours' which most users find is outside their own. Jamf has the option for premium support but it's going to cost you $10000 -$50000 per year for it.
The Jamf pricing for customer training has often been criticized for being pricey and inadequate. Jamf also lacks an easily accessible trial. The trial they offer is only available after some back and forth discussions with their support team, this can take weeks to complete.
Hexnode has always been praised for its unmatched customer support. A 24/5 dedicated live chat support team comes bundled with any Hexnode MDM license. There is no question too big or too small for the team of MDM experts. Any and all concerns will be addressed in a jiffy and are especially helpful if you don't want to go through those extensive help documents for answers.
Hexnode has been dubbed as one of the friendliest vendors not just because of the chat support but also because of the customer success managers that always puts the customer first. Hexnode's service doesn't just end at purchase. They provide services like feature development on customer request and is always available to lend a helping hand, definitely someone you would love to do business with for the long term.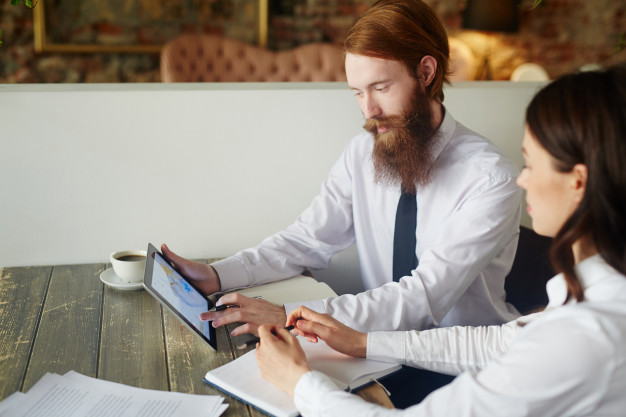 Product direction
The change in the Jamf support model is another concern for customers. The growth of the company has surely led to some major changes and evolution in user experience which were not welcomed by some customers with long term commitments to the product.
Hexnode is more focused on rolling out a complete and perfect solution for device management. They add features requested by customers and new features available to the current software and aims to make it a polished service rather than a feature crammed service where you end up paying a lot more for features you don't need.
The introduction of zero-day support for new OS updates and releases, integration of IoT, ChromeOS and many other features have been announced. The rapid growth of the product is the past few years has translated into the quality it delivers with a rapid product expansion.
Plan Pricing
Jamf pro prices its plans at $3.33 and $7.17 per device per month. These are extremely high considering the fact that it supports less than half the platforms Hexnode does. They also have a 50-device minimum for commercial accounts and a 100 devices minimum for educational accounts. The extremely pricey premium support and training charges make Jamf a bad fit for small and medium businesses.
Hexnode prices its plans from $1 to $5.8 per device per month with a 15-device minimum. The lower price with extensive platform support and a free chat support make it ideal for small and medium businesses. Large scale companies love Hexnode for their bulk corporate discounts.
| | | |
| --- | --- | --- |
| User Ratings | Hexnode | Jamf |
| Meets Requirement | 9.0 | 9.2 |
| Ease of Use | 8.8 | 8.8 |
| Ease of Setup | 8.5 | 8.1 |
| Quality of Support | 9.7 | 9.0 |
| Product Direction | 9.1 | 9.3 |
What our customers had to say about Hexnode
Don't just take my word for it here is what customers had to say:
The product is intuitive, the learning curve is quite flat and whenever you need support it is there for you. The guys and girls at the support team have responded to me in web chat at all hours of the day with quality advise and support. Where they need to confer with a colleague they will be honest and say this and i always have had a response. I needed a specific use case, they delivered it and more. I have found features i was not looking for that have now become great additions. The plans are well laid out from a pricing point of view regarding the functions associated. The team also have taken on board feedback and requirements and even added functionality where appropriate. I you know nothing about MDM but know you need one I dont think you could find a better team to help you. If you need an MDM solution to grow with your business needs then this is likely to be a great fit.
This is a superb MDM frontend – I would recommend it over the competitors to my clients. Setup is super simple and the ability to create a secure multi-app kiosk was invaluable when setting up a device for clients to use in our reception area. The web client is very well refined and runs beautifully from a range of different devices – it is also easy to use from touchscreen devices – ie iPads or touch based Windows machines.
the flexibility of the system. I've just started and already have a working environment.Also the support is great! I'm new, less than 48 hours, and had multiple support answers in the last days.I've spoken to a support agent in the support chat about a possible new feature and she said they will keep me posted when the feature is coming online, because they were already building it.
Jamf has served a longer period in the MDM market space but its demand has dipped in recent years. Hexnode MDM leads the customer reviews and feedbacks among MDMs and has grown to be one of the best in less than half the time it took Jamf.
Disclaimer
All product and company names are trademarks™ or registered® trademarks of their respective holders. Use of them does not imply any affiliation with or endorsement by them.