It's a wrap #hexnodepartnersummit! Hexnode's biggest partner event of the year – Hexnode Partner Summit 2022 concluded on April 21 at 4:00 PM Eastern Time. I have no hesitation to call the summit a success as we were joined by our partners from around the globe for a fun-filled, interactive and educational event. We thank all the partners who attended the summit with such enthusiasm and for playing such an integral role in making the event bigger and better every time.
If you somehow ended up missing the event, worry not. We have compiled the key highlights here for you to catch up.
A Keynote inspiring us to keep moving forward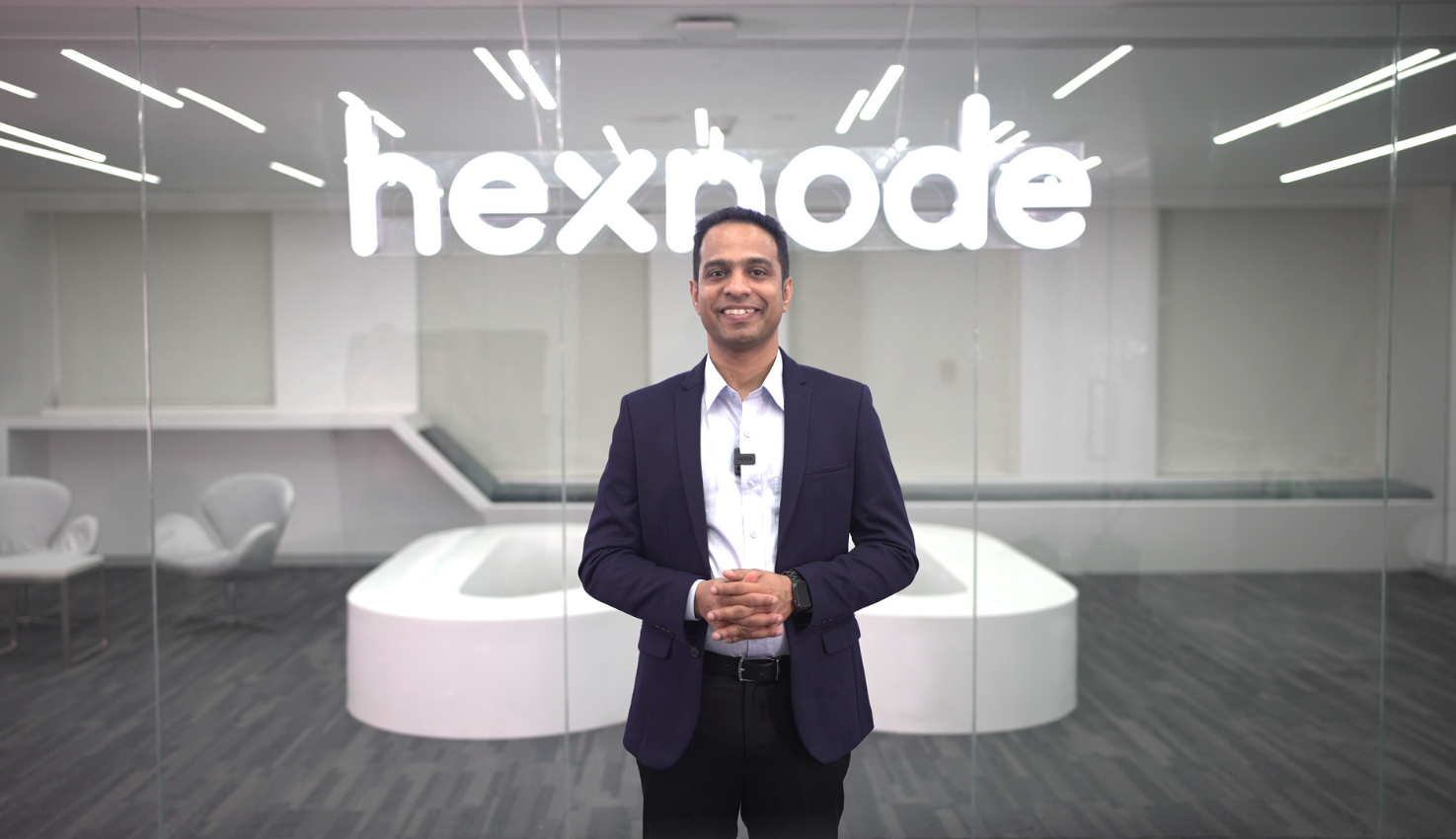 Apu Pavithran giving the Keynote speech
Hexnode Partner Summit kicked off with an awe-inspiring keynote from Apu Pavithran, Founder and CEO of Hexnode and Rachana Vijayan, Chief Marketing Officer at Hexnode. Apu took this opportunity to take a look back and reminisced the journey of 8 years. All the highs, lows and uncertain pandemic days have just made us stronger together. As Apu says,
It doesn't matter if we fall as long as we get up and keep moving forward.
From creating an active network of partners worldwide who share the same vision to witnessing the Partner Program grow at an unprecedented rate, Apu was grateful to everyone who helped in this journey.
Of course, that wasn't the whole of it. There were also some exciting announcements in store for Hexnode enthusiasts. Apu announced support for wearables, IoT and XR devices in the near future.
In the past year, Hexnode got recognized by leading industry research companies such as being mentioned as a noteworthy vendor in the Magic Quadrant for Unified Endpoint Management tools report, 2021, being included by Forrester as a mobility specialist in the Now Tech: Unified Endpoint Management, Q2 2021 report and being recognized as a vendor to watch by KuppingerCole Leadership compass.
Our partners certainly had more to look forward to. Rachana announced new updates of the Partner Relationship Management functionalities, making it easier for partners to run their businesses.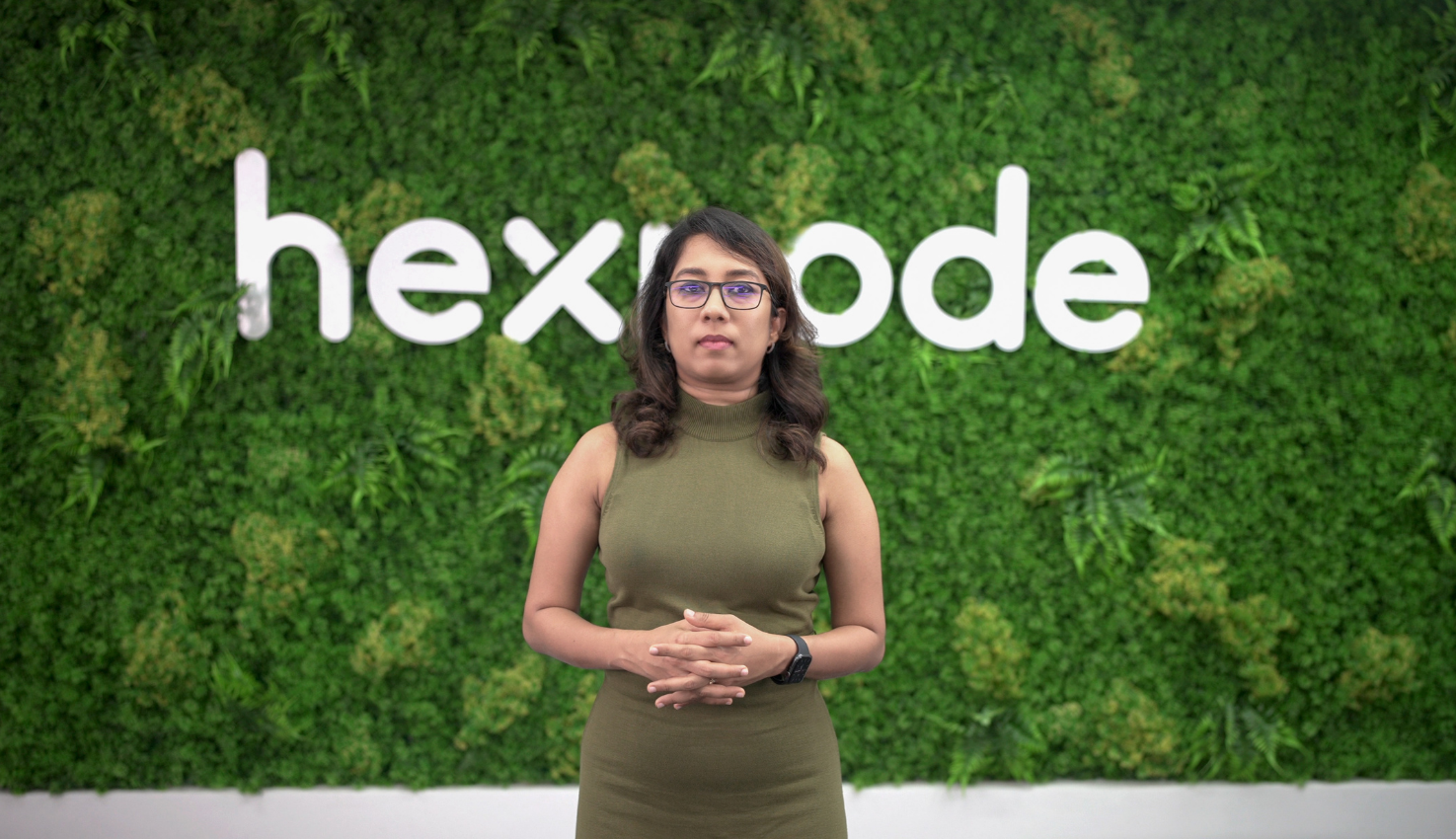 Rachana Vijayan giving the Keynote speech
Check out this blog for a detailed review of everything that happened in HPS 2022 Keynote.
Breakout sessions – Something for everyone
As always, we were fortunate to be joined by experts from around the world for the 2022 edition of Hexnode Partner Summit. They spoke on a wide range of interesting topics including major trends in MarTech, keys to modern leadership, evolving cybersecurity landscape and more. On one hand, we were getting inspired as Nickoria Johnson talked about while on the other, we laughed out loud at the TikToks in Pam Didner's entertaining session. Here, we have listed out the sessions you absolutely cannot miss in this year's summit:
1. Five major trends in MarTech
Scott Brinker, VP Platform Executive at Hubpot, gave an overview of innovations in marketing technology, current trends and how these trends would shape the future of MarTech in the coming decade.
2. Pivot, Pivot, Pivot! Post-pandemic Marketing Hacks
This fun-filled insightful session by Pam Didner covered the impact of the pandemic on marketing, marketing hacks to increase conversion rates, sales communication stages and even shared some funny Tiktoks to show the importance of content marketing during the pandemic.
3. Rethinking your channels in a post-digital age
Tim Hines wears many hats – professional marketer, consultant, author, speaker, podcaster and startup founder. He answered some important questions in this enlightening session: What does it mean to be post-digital? How has digital marketing evolved? What are some post-digital tactics you can use today?
4. The evolving cyber security landscape
Sarah Armstrong Smith, Chief Security Advisor at Microsoft talked about evolving cybersecurity landscape, integration between IT, IoT and OT, best practices when it comes to securing the physical, digital and biological worlds.
5. Why should resellers have at least one UEM in their service
Why do resellers need a Unified Endpoint Management solution in their service? Melanie Seekins, Solutions Architect at ZERO, sought to answer this question and more to give us a very educational view on the importance of UEM solutions in the market today.
6. What sailing, selling, and storytelling have in common
Ahoy Hexnode partners! That's how Ryan Foland, Brand Consultant, Speaker and Sailor begins his highly engaging session on selling and storytelling.
Storytelling is your greatest asset. Digitelling is your greatest superpower. – Ryan Foland
7. Keys to Modern Leadership
Nickoria Johnson, Chief Diversity Office and Partner at Credera, is certainly an inspiring leader. She talked about different leadership styles, leadership in today's climate, the multi-generational workplace and the path to become a modern leader.
8. Lasting Loyalty: The easy way to attract and keep customers and employees
It is a given that all businesses struggle to keep their customers and employees satisfied and loyal. Roger Dooley, renowned author and speaker, addressed this issue in Hexnode Partner Summit 2022. He talked about understanding the interplay between motivation and effort, the various ways the blockers can be removed and how people play an integral role in resolving friction within your customer experience.
9. Zero trust approach to cybersecurity
What is Zero Trust? What are the key problems it solves? What are the various frameworks, initiatives and laws you should be aware of? How to implement Zero Trust? Don McLean, Chief Cybersecurity Technologist at DLT and Forrester zTx Strategist, answered these questions and shared tips on getting started with Zero Trust.
10. Automated Content: How Artificial Intelligence impacts content throughout the organization
Rebecca Lieb, Ph.D., covered the benefits and challenges of using automated content, challenges of content generation, various ways of generating automated content, pattern recognition of AI in content generation, and how it benefits sales and SEO.
11. Why most B2B marketing fails and what you can do to avoid it
B2B marketing is not an easy field. Eden Bidani, Conversion Copywriter and Conversion Acquisition Strategist, discussed the different ways to bring B2B companies and their prospects together and shared key insights on implementing B2B marketing successfully. She also shared some helpful tips on making content more accessible.
12. How the brain is influenced and formulates buying decisions
Human brain is a very complex thing. David Hoffeld, CEO and Chief Sales Trainer at Hoffeld Group, analyzed the science behind various factors that influence buying behavior. He also talked about the relevance of heuristics, leveraging the power of social proof, and the goals that need to be implemented in each stage of the sales process.
13. Why to shift from customer-centric to buyer-driven marketing
Ardath Albee, CEO and Marketing Strategist at Marketing Interactions, discussed the shift from customer-centric to buyer-driven marketing. What do your customers want? How customer-centric are you? What do the B2B buyers actually need? These were some of the questions that viewers could answer after watching this session.
14. Using marketing automation to create more personalized customer journeys
Personalizing the customer journeys would inevitably lead to higher customer retention. It would also help you to gain more customers. Gregory Zakowicz, Sr. Ecommerce Expert at Omnisend, gave us valuable insights into automation trends in email and SMS, growing importance of automation and ways to personalize customer journeys.
15. Foundational cloud security
Steve LaChance, CMO at Tenacity, broke down the fundamentals of cloud security. He discussed the problem, the solution and the proof. He also talked about the importance of building a solid cloud security foundation and the measures businesses can adopt to strengthen security in the workplace.
16. Social media strategies
A digital world requires up to date strategies. Social media permeates our lives to a frightening extent but businesses can take advantage of it. Robert Knop, CEO at Assist You Today, unraveled the power of social media and gave some useful tips for businesses to get the most out of their social media.
17. Develop a winning mentality with a data-driven approach
Jen Yong, Founder of Syndes Technologies and Hexnode Partner, talked about the expedited growth of IoT market globally. She talked about the different use-cases of IoT Device Analytics, the role UEM plays in securing IoT devices, relevance of Device-as-a-Service (DaaS) in enterprise mobility and more.
18. Transforming B2B Marketing for the Modern B2B Buyers
The trends in B2B market are always changing. Here, Naren K N, Chief Business Officer at Techbag, gave a sneak peek into dynamic world of B2B trends, importance of E-Commerce, and shared some marketing strategies and tips to improve B2B marketing efforts in your organization.
Training sessions by Hexnode Experts
The breakout sessions hosted a lot of innovative ideas by industry experts. Hexnode Partner Summit 2022 also saw Hexnode experts coming together to give exclusive training sessions to our partners. Let's take a brief look into what the training sessions covered.
1. Desktop Management: Managing Modern Desktops with Hexnode UEM
The in-depth session on desktop management covered most of the vital aspects that need consideration in an enterprise setting. Starting with the basic differences that segregate traditional desktop management from modern desktops, the session covered some of the fundamental aspects and how you can effectively manage them with Hexnode.
2. Mobile Management Made Easy: UEM 101
When the world is going mobile, businesses cannot fall far behind. The session covered the basics of managing, monitoring, and securing Android and iOS devices in an enterprise.
3. Partner Portal: A new experience
This session covered the much-awaited Partner Relationship Management (PRM) updates mentioned in the keynote in detail. There were two main goals. The first one was to improve partner experience and the second was to introduce Through Channel Marketing Automation (TCMA). This unification is aimed at reducing the efforts on the Partner's side. For example, they will no longer need to log in to multiple social media accounts to share Hexnode resources; all they will need is the Partner Portal to manage them all.
4. Leveraging Hexnode's partner resources to its fullest potential
All the resources in the world cannot help you if you are not able to use them to their fullest potential. This session covered the dos and don'ts of using Hexnode Partner resources. From talking about the various partner programs supported to the various kinds of resources and the Hexnode Academy, it covered aspects that Hexnode partners must not miss.
Fun, fun and fun
All work and no play makes Jack a dull boy. No event is complete without some fun element. Hexnode Partner Summit 2022 was certainly not left behind in its fun element. With interesting games and exciting prizes, Hexnode partners indulged in some healthy competition during the event.
Are you excited to know the winner of the selfie contest? Check out the post below.

A happy conclusion

The fantastic response from our partners, interacting with them and seeing them getting closer through this event is enough to keep us excited. There is no real ending, but we need to stop the story somewhere, don't we?

Before the final curtain dropped, Apu announced the much-awaited Partner Awards. The Partner of the Year award was categorized into EMEA and the Americas to ensure that our partners are recognized enough.

To know who the winners are, read the blog on Partner Awards.

We are immensely grateful to our partners and all event attendees. We hope for your continued support to make all Hexnode's future events a success just like this one.