We are excited for Hexnode's first ever official Partner Summit, are you? We have some great sessions waiting for you, delivered by marketing experts and some by our own Hexnode specialists. All work and no play makes Jack a dull boy. So, we are also promising fun to all our attendees with events like partner story sharing and exciting games. For the first time, we are also giving out awards to recognize our awesome partners! Enough dilly-dallying, when is the event? Hexnode Partner Summit 2021 is on 21st April. Yes, it is just around the corner. Want to have a sneak peek into what's coming? Keep reading!
The event would begin with a keynote speech from none other than Hexnode's Founder and CEO, Apu Pavithran. We are not at liberty to reveal more, but rest assured that there are some interesting announcements you can look forward to! Make sure not to miss it!
Our Speakers you can't miss:
Any event depends on its speakers, and we have some wonderful ones joining us for the Partner Summit. Have a look:
1. Sean Ginevan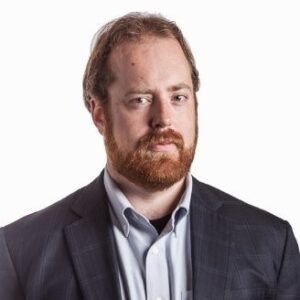 Sean currently serves as Head of Global Strategy and Digital Partnerships at Google where he is responsible for the development of market strategy, developer relations and go-to-market programs for Android in enterprise businesses. A noted thought leader, Sean's views have been featured in major media outlets including Entrepreneur, SC Magazine and Re/Code and he has spoken at dozens of major events around the world.
Sean previously worked at MobileIron across roles in corporate strategy, businesses and corporate development; product management, and marketing. During his tenure, he helped grow the company from stealth mode to IPO and a #1 rank in the 2014 Deloitte Fast 500. Prior to MobileIron, Sean held engineering, marketing, and editorial roles with Cisco Systems, InformationWeek, Network Computing, and AOL. Sean has an MS in Information Management and a BS in Information Management and Technology, both from Syracuse University.
Sean would be sharing his expertise with us on April 21st at Hexnode's Partner Summit 2021. Attend the sessions and make full use of the opportunity.
2. Kirsty Traill
Kirsty Traill, a seasoned marketing professional and a startup advisor would be joining us on April 21st to share her insights with us. Her areas of expertise include Customer Experience, Customer Success, Support and Service, Customer Insights and Advocacy. She also provides guidance more broadly on Marketing, Branding, and Operations.
Kirsty's other experience includes VP of Client Advocacy at Yext (NYSE: Yext), the leading Search Experience Cloud platform, VP Customer at HootSuite, the world's most widely used social media relationship platform. Before Hootsuite, Kirtsy was the Chief Customer Officer at Snapfish, a San Fransisco-based online photo merchandising company.
With over 25 years of international experience gained from Executive Sales and Marketing, Operations, and General Management roles in US, Canada, Japan and New Zealand, Kirsty's talk is worth looking forward to.
3. Vinay Bhagat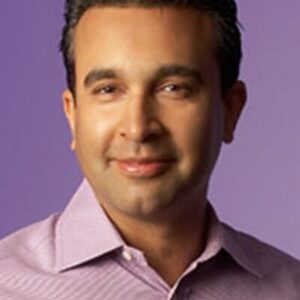 A serial entrepreneur passionate about tackling the big problems, Vinay Bhagat is the Founder and CEO at Trust Radius. He conceived the idea of Trust Radius when he faced challenges in finding and purchasing enterprise software solutions at his previous organization.
In 1999, Vinay founded Convio, the leading Software as a Services platform for non-profits. In April 2010, Convio became a public company and was acquired in May 2012 for $325 million. Before Convio, Vinay was a Director at Trilogy Software and a Consultant at Bain & Company in London, Hong Kong, and Kiev.
He holds an MBA from Harvard Business School where he graduated as a Baker Scholar, an MS Engineering-Economic Systems from Stanford University, and a MA in Engineering Information Sciences from Cambridge University with First Class Honors.
4. Michael Brito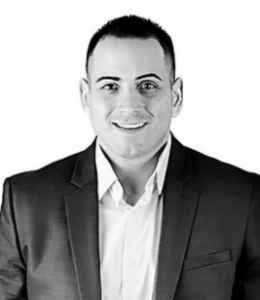 Michael is a digital strategist, published author, TEDx speaker, adjunct professor, and avid 49ers and Lakers fan with over 20+ years of experience helping organizations break through the clutter and reach their audience with game-changing marketing and communication programs.
As an Executive Vice President at Zeno Group, Michael is responsible for helping clients reach their target audience with laser-focused precision the right story, at the right time, in the right channel and with the right media. This unique methodology requires a combination of audience intelligence, creative, editorial content, targeted paid media and rigorous integration with traditional public relations programs.
Previously, he was the Head of Social Marketing at W20 Group, and Senior Vice President of Social Strategy at Edelman Digital where he consulted for large brands implementing integrated content and digital marketing programs, globally.
5. Jennifer Poole
Jennifer Poole is the head of client acquisition at Publicize and has an extensive international background in B2B sales and building client acquisition strategies from Colombia to Kenya, Kuwait to the Philippines. Since joining Publicize, she has been responsible for establishing processes to scale Publicize's annual sales 300%.
Publicize is a digital PR agency located in Medellin, Colombia which has pioneered PR for growth. Publicize services clients from start-ups to enterprises who are looking to utilize PR and communications as an essential element of their growth strategy.
6. Andrea Saez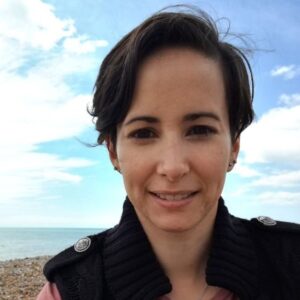 Andrea is co-founder of The Product Dynamic and has worked In product management and support for over 10 years with companies in various growth stages, always with a focus customer-centered outcomes and best practices.
7. Thiago Bolognez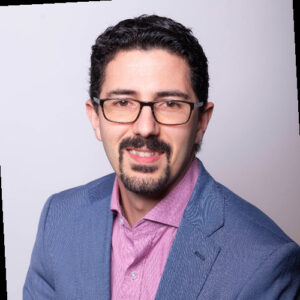 Thiago is the Director of Business Development at MobileXtra, focusing on building and supporting new partnerships across Canada. He works closely with national Mobile carriers, partners and resellers to enable their salesforce to promote MobileXtra's services.
Throughout his 15 years spent in the telecom industry, a good part of it was dedicated to supporting and managing B2B sales in different Canadian markets. As a certified Sales trainer and coach, he positions himself as his clients' own intrapreneur to help them solve challenges and achieve their growth goals.
Apart from being passionate about technology, he will not miss an opportunity to connect with SMB owners and join in on a brainstorming session!
8. Michelle Raguza- McBain
Michelle is an accomplished and highly visible 17-year veteran in the global technology channel. Currently she is VP of Global Channel and Digital Strategy for JS Group where she passionately works to help companies create and grow their global channel and marketing and strategies, social selling, digital marketing and ecosystem communications, as well as partner enablement and frameworks, from go to market strategy to execution.
Previously, she was Senior Director of Technology & Business Sales and Marketing Services at Office Depot/ CompuCom and prior she was a Global Channel Leader at Cisco for 13 years and recipient of the prestigious "Cisco World Wide Innovation and Growth Award".
As a visible thought leader, Entrepreneur Magazine named as one of the top 4 people to inspire women to pursue a career in Tech and was recognized recently by CompTIA as their Leadership Award winner for Advancing Women in Technology, as well as SMB Magazine as one of the 150 most influential people in the global IT Business Community. She has keynoted at various conferences including the four largest and most influential technology and telco conferences globally including Channel Partners, CRN, CompTIA, and IT Nation. She serves as Ambassador and Chairman Emeritus of Advancing Women in Technology at CompTIA, former Independent Board Member of CRN Women in the Channel and a long-standing member of the National Women in Technology Group, and most recently Alliance of Channel Women SE Florida Chapter Founder.
In her free time, she is a proud wife to Channel Influencer of the Year Jay McBain, girl mom, dog and cat owner lover, world traveler (pre-pandemic) to 85 countries and 6 continents and would have been to the 7th continent this year if not for Covid, technology and social media enthusiast, lifelong leamer, and humanitarian.
9. Jibran Ali Khan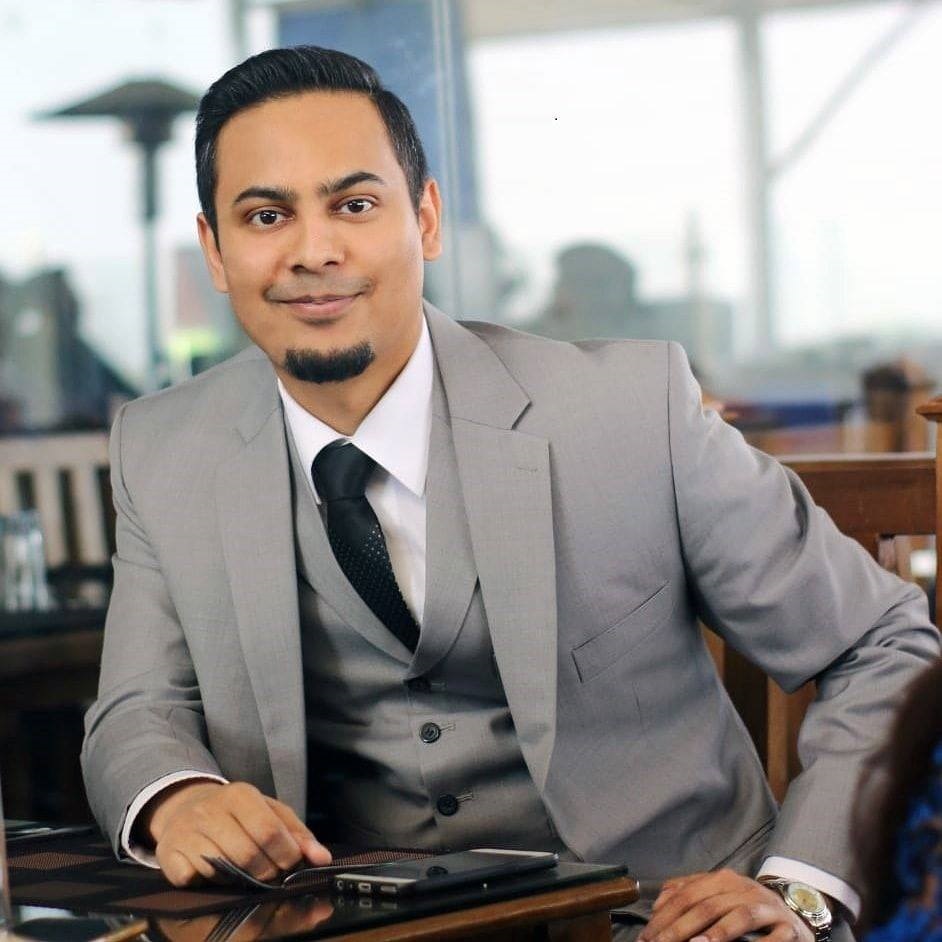 Jibran is the executive director at (APAC-EMEA) SETI, UAE. Having MBA in Marketing, MSC Degree in Business from Switzerland and Journalism (Hons) from a renowned institute in Pakistan with an asset of diplomas and certifications in world's leading technologies like Innovation, Blockchain, IoT, Cybersecurity, Agile, Remote working, Entrepreneurship, Digital marketing etc.
In a span of 14 Professional years and with long term exposure in foreign countries, Jibran has been able to work closely with large multinational companies at influential positions, contributing immensely in the creation and promotion of innovative-interactive technologies, followed by credible vast experience in brand creation, promotion, marketing, establishing start-ups and business consultation.
Over the last decade, Jibran has been honored to work in collaboration with multiple governments at the local and international levels on several different projects that consist of introducing E-Learning Technologies, Cloud Technologies, Renewable Energy, Innovation Research, STEM and Skill Certifications. Jibran has contributed towards capacity building in terms of skills & knowledge by training over 150,000 individuals all around the globe. Currently engaged in equipping youth & businesses with the knowledge and skills to compete in the market.
Effectively using his journalism skills to bring a positive impact in the society and influence youth & businesses towards preparing themselves for the future industry. Working tirelessly towards bringing innovative approaches in different segments of the industry via Blockchain Technology.
10. Adnil Puente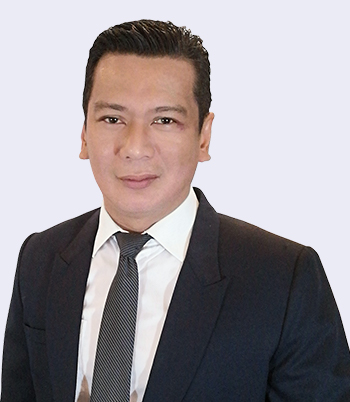 A Certified Public Accountant, Adnil is the Chief Operating Officer of Integricity Technology — a distributor of Hexnode in Malaysia and the Philippines. He has more than 20 years of successful experience in bringing IT solutions to large enterprises, including security solutions, resource management systems and device management.
Stories, Awards, Games and more
A good success story fills all of us with motivation. Get inspired by the success stories of Hexnode partners in real life. And of course, our partners cannot go unappreciated. So we are rolling out the red carpet for our partners, and introducing some exciting partner awards including the "Best Partner" award.
Hexnode would also be introducing Hexnode Sales Certification Program exclusively for our partners. The program aims to equip our partners with the necessary skills, product knowledge and best practices to follow for selling Hexnode to prospective clients and also gain new leads.
Register for Hexnode Partner Summit 2021
Interesting sessions, fun-filled gaming events, awards, discussions, an opportunity for Hexnode Sales Certification, what are you waiting for? 

Register Now!