Frontline workers are the first line of contact with any business. They are the force that keeps the business running and connect the business to the customers even in the pandemic times. Them being the face of the business is what keeps the customers coming back. We all remember the funny storekeeper and the nice sales lady in our local stores. Since the outbreak of COVID-19, the world economy has lopsided and the fate of the businesses are in the hands of the frontline workers.
The importance of providing the frontline workers with the right tools during this time is adamant and so is managing them. Their time and task-centric work require adequate management and collaboration of teams. Companies should take care of them and do not let them feel left behind. What companies can do right now for their frontline workers is to support them with enough help and resources to make their work easier. In this blog, you will learn how to manage frontline responders with the right technology.
Frontline worker management is important in the current scenario
Since the frontline employees are the initial point of contact it is crucial for them to work with the remote teams in the company. Now that every other knowledge worker is working from home, it is a privilege that these frontline workers cannot entertain. According to Forrester, "Frontline worker occupations are less likely to work from home. The necessary message in this moment — delivered early and often by frontline managers — is that frontline workers are on the frontlines precisely because they provide irreplaceable value."*
How to empower your frontline workers?
When implementing technologies for your employees, don't leave out the frontline employees
Provide them with modern tools and technologies that will help them do their work easily and efficiently
Implement a communication system that helps teams collaborate internally and be productive
Introduce gamification in the frontline area of the business
Acknowledge the effort and achievements of the frontline workers
Communicate the company directives and aims to the frontline employees and let them be the part of the bigger team
In these pandemic times, provide them with the necessary equipment and incentives for taking care of their health. "As of March 17 to 19, 41% of US workers were afraid to go to work because of COVID-19″**
Along with providing care for the frontline employees, it is important to manage them efficiently. Why? Especially since there are not many teams and managers around them, losing focus and purpose is quite natural. In critical times like these, losing purpose is not something that is tolerable. Also, the lack of information and guidance at the correct time is very important in these situations. Companies should make sure that frontline employees receive adequate management and guidance to take care of their tasks. It is due to these reasons that frontline management is very important in the current scenario.
There are many ways employees can be managed. But currently, a direct face to face management may not be feasible with the present ongoings. So, implementing remote tools and solutions for employee management is necessary. Thankfully, there are many technologies that help manage employees and tasks. Let us take a look at how technology helps frontline worker management.
How technology impacts frontline worker management?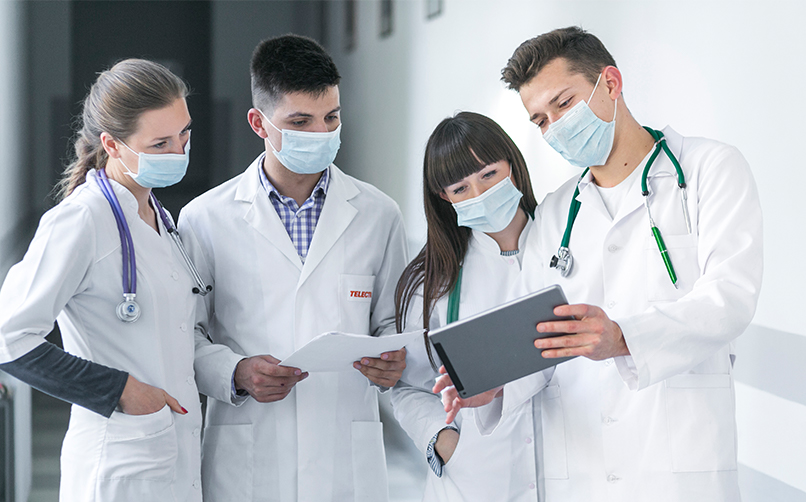 Providing the right tools for work is the initial step of introducing technology in the frontline area. Digitizing the process saves a lot of time and makes the job more efficient and employees more productive. The tools could be mobile devices, wearables, and kiosk devices which could replace paper works and make the work more streamlined. According to Gartner, "Deploying wearable technology to frontline workers has the potential to drive benefits that far exceed the incremental improvements achieved by modernizing client computing technology for knowledge workers." ***
Tools for communication and collaboration such as Slack, Zoom, Microsoft Teams, Cisco Webex; project management tools such as Clickup, Basecamp, Asana, etc are a better replacement for the traditional email system and help track tasks more efficiently. Encourage frontline workers to use these technologies to track their work and communicate with their peers. Using a UEM tool like Hexnode will improve the frontline worker management and help deploy the necessary tools for them to work. This all-encompassing solution could be businesses one shot to streamline work and ensure productivity.
Role of Unified Endpoint Management system in frontline worker management
UEMs enable the companies to manage the frontline workers as well as deploy necessary tools and resources to the employees.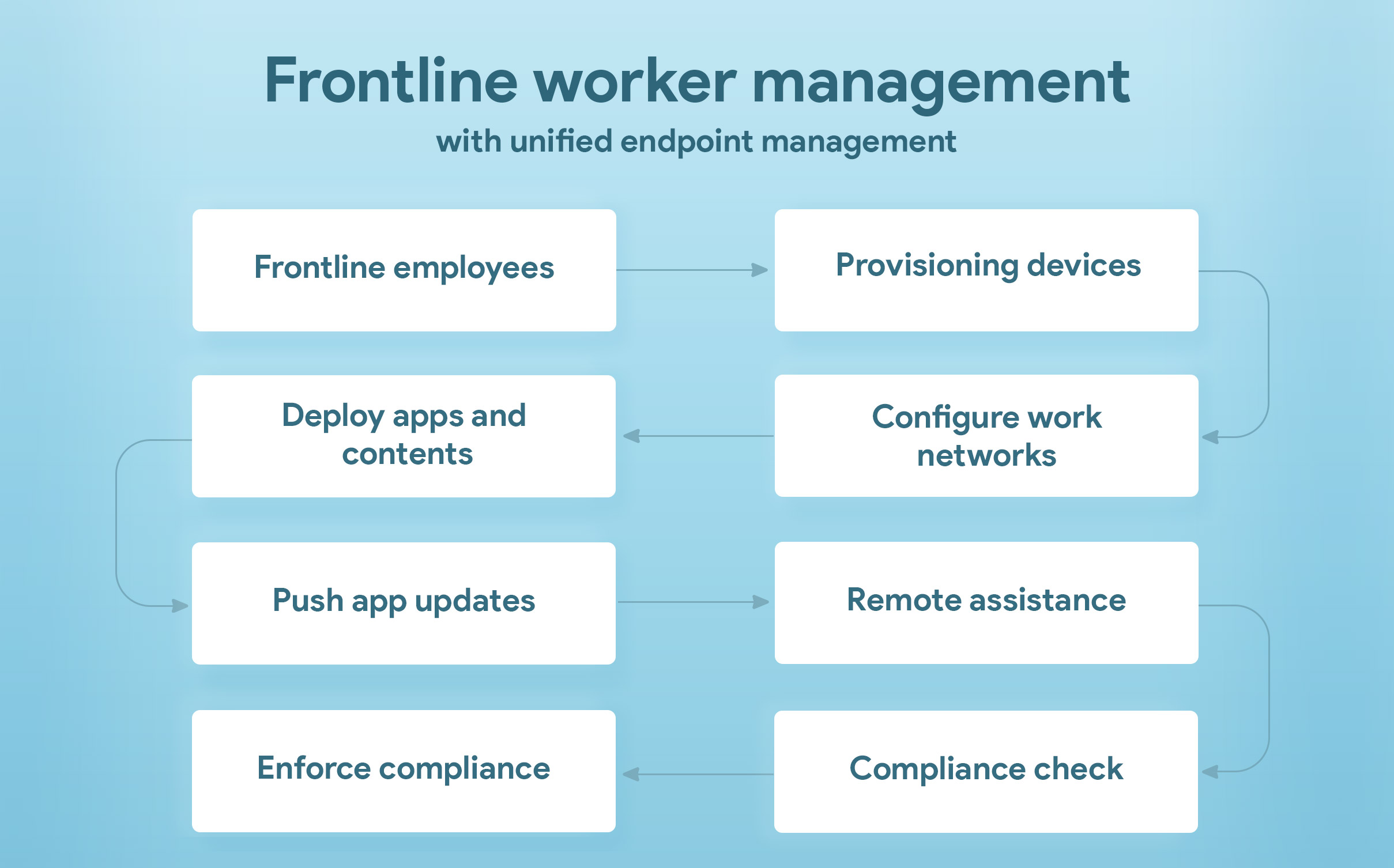 Access management over corporate resources
There could be custom purpose-built forms and applications that need to be provided to the employees to take care of special cases in the current scenario. Even if they already have mobile devices with them, they may not have access to these apps and documents. UEMs enable the distribution of apps and content to the managed devices remotely and help the IT decide what content to distribute to which user with the help of IAM (Identity and access management). This especially helps field employees since they don't have to come into the office with the device or manually download the resources. Also, in the case of device sharing, users can log in with their AD credentials and have access to resources assigned to that particular user.
Devices can be kept compliant with constant monitoring by the UEM. Parameters like the presence of a blacklisted app, crossing a geofence area, reaching below the battery level threshold, presence of passcode, device and disk encryption, etc can be monitored and can be forced to compliance. Keeping check of the compliance parameters ensures device security and helps keep threats and vulnerabilities at bay. Also, the numerous restrictions at-place such as blocking malicious websites and email domains, etc. aids in securing the network from external attacks and malware.
Purpose-built devices and data usage management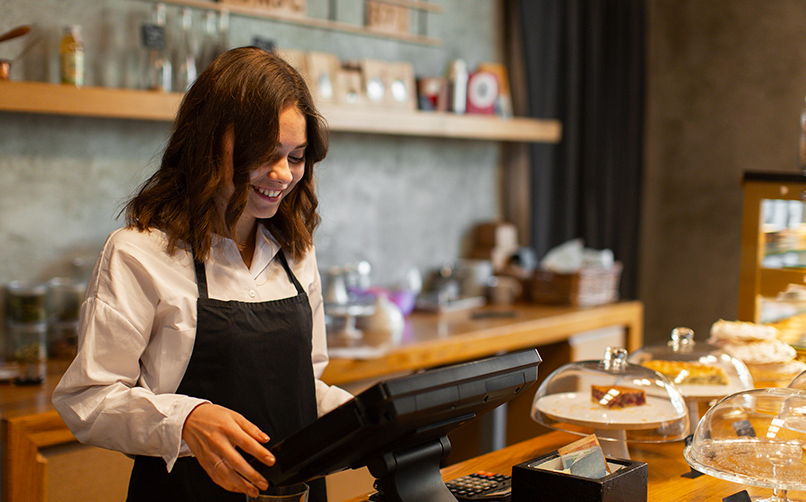 Frontline employees usually have a dedicated job process that requires more or less the same tools every day. So, it is preferable if they are provided with purpose-built devices to perform their operations. A mobile tablet that has kiosk lockdown mode implemented on it is the ideal solution in this case. By using a purpose-built device, employees can concentrate on their work and do not need to worry about any device settings. This will improve the focus on work and help limit unwanted data usage. Along with the data limiting features that come with a UEM, kiosk helps in data usage limitation to an extent.
Network security and device restrictions
UEMs enable businesses to enforce a lot of device restrictions that ensure security to the data and network. By implementing appropriate device restrictions, the company can secure and manage the devices effectively with very little effort. UEM comes with restrictions and configuration profiles that span the entire device functionality in order to extend the management capability over the device. Furthermore, the network configuration profiles define which networks the device should use during its operation time. Wi-Fi, VPNs, Proxy, etc can be handled by the UEM along with restrictions to mobile data, tethering, hotspot, and Bluetooth access. This prevents the devices from connecting to public or open wi-fi and invites unwanted trouble.
Smart provisioning of applications
Applications, may it be store-based applications or custom in-house applications, can be distributed to the users with the help of a UEM. Also, custom or existing web pages can be converted to apps and can be used as an app. Online forms, waivers, etc. can be converted to a web app and deployed to the devices. Productivity apps can be seamlessly distributed over the air and can be installed silently on devices requiring no user interaction. The company can implement an enterprise app store for the users to download the required apps anytime without the confusion of the public app store. Each department may have a different set of productivity apps. Separate app groups can be deployed to a different set of user groups based on their usage criteria. UEM is very flexible in deploying and managing applications in this situation and IT will have clear visibility into the device's intricate functioning.
With UEM, the IT department can remotely control and view the device in real-time. This functionality helps real-time troubleshooting and solving of issues, reducing support tickets to an extent. This will also end the multiple and long phone calls to the IT team or threads of emails. Some UEMs integrate with remote assistance software like TeamViewer and some UEMs like Hexnode has this functionality built into it making the process seamless. This feature is a gem in the support toolkit since the IT can remotely view every enrolled device.
Reference
*, **: Work from home is simply step one: Employee relationship management for COVID 19, J.P Gownder, Forrester Research, 26 March 2020
***: Hype cycle for frontline worker technologies 2019, Rob smith, Gartner, 31 July 2019
Disclaimer
Gartner does not endorse any vendor, product or service depicted in its research publications, and does not advise technology users to select only those vendors with the highest ratings or other designation. Gartner research publications consist of the opinions of Gartner's research organization and should not be construed as statements of fact. Gartner disclaims all warranties, expressed or implied, with respect to this research, including any warranties of merchantability or fitness for a particular purpose.