It's been more than a year since the pandemic has ravaged the world. As with all other industries workplaces too endured a drastic change with a vast majority being forced to work in the confines of their home. Quiet, comfy office spaces gave way to cramped make-shift arrangements. More often than not employees had to cope with restless kids, hungry pets, loud neighbors and a battle with an equally irked spouse over bandwidth. The good old days when an officemate with a running nose or an annoying ringtone being met with derision had become a distant memory.
Now, with vaccinations in place and the advancement of virus curbed (hopefully), workplaces are gradually re-opening and employees are returning. Let's look at the various strategies that can be adopted to induce a seamless transition.
1. Primary communication
The companies should always establish a proper communication channel through which verified information regarding new developments gets passed swiftly to the employees. In this scenario, the probability of physical offices being re-opened should be conveyed as early as possible even when preliminary discussions with various stakeholders are being initiated. An early communication is critical since challenges for an ordinary individual are manifold, namely:
a. The fear of a lingering pandemic – Well, it's a reality that the pandemic is still around and that it has not ceased to exist. With newer variants being reported around the globe, employees may be deeply skeptical about working in offices. They may need time to introspect and arrive at a final decision.
b. Child-management – With schools and day-care facilities being shut down, concerns over child-care need to get addressed and advanced communication is imperative for the employees to establish makeshift arrangements.
c. Potential hazards for family – Working in-person at a physical workspace would mean meeting and mingling with co-workers, at times even inadvertently. Coming back home after work hours to aged parents or unvaccinated family members with co-morbidities may put them at a greater risk of being infected.
Due to the aforementioned reasons, it is imperative that a heads-up is provided at the earliest for employees to scheme accordingly.

Stay up to date with key insights from our experts
Watch a Demo
2. Compliance with legal entities and health guidelines
Before re-opening, corporates should ensure that the workplace follows every health guideline and adhere to binding legal directives. Federal laws and health mandates may vary according to states and localities and it is necessary that the company take cognizance of the regulations.
OSHA (Occupational Safety and Health Administration) , under the United States department of labour has provided recommendations and descriptions of mandatory health, safety standards and requires employees to comply with them.
CDC (Centers for disease control and prevention) , the national public health agency of the US has also laid out guidelines for employees seeking to return to work. The various ethos of returning to work and the dire necessity of protecting oneself in the workplace are discussed in detail.
The federal, state and legally binding laws should be carefully considered by the employers before rolling out policies to prevent unnecessary legal hassles. Hiring an attorney and managing legal complications would be the last thing companies need in such precarious times.
3. Devising and co-ordinating strategies for a seamless return to office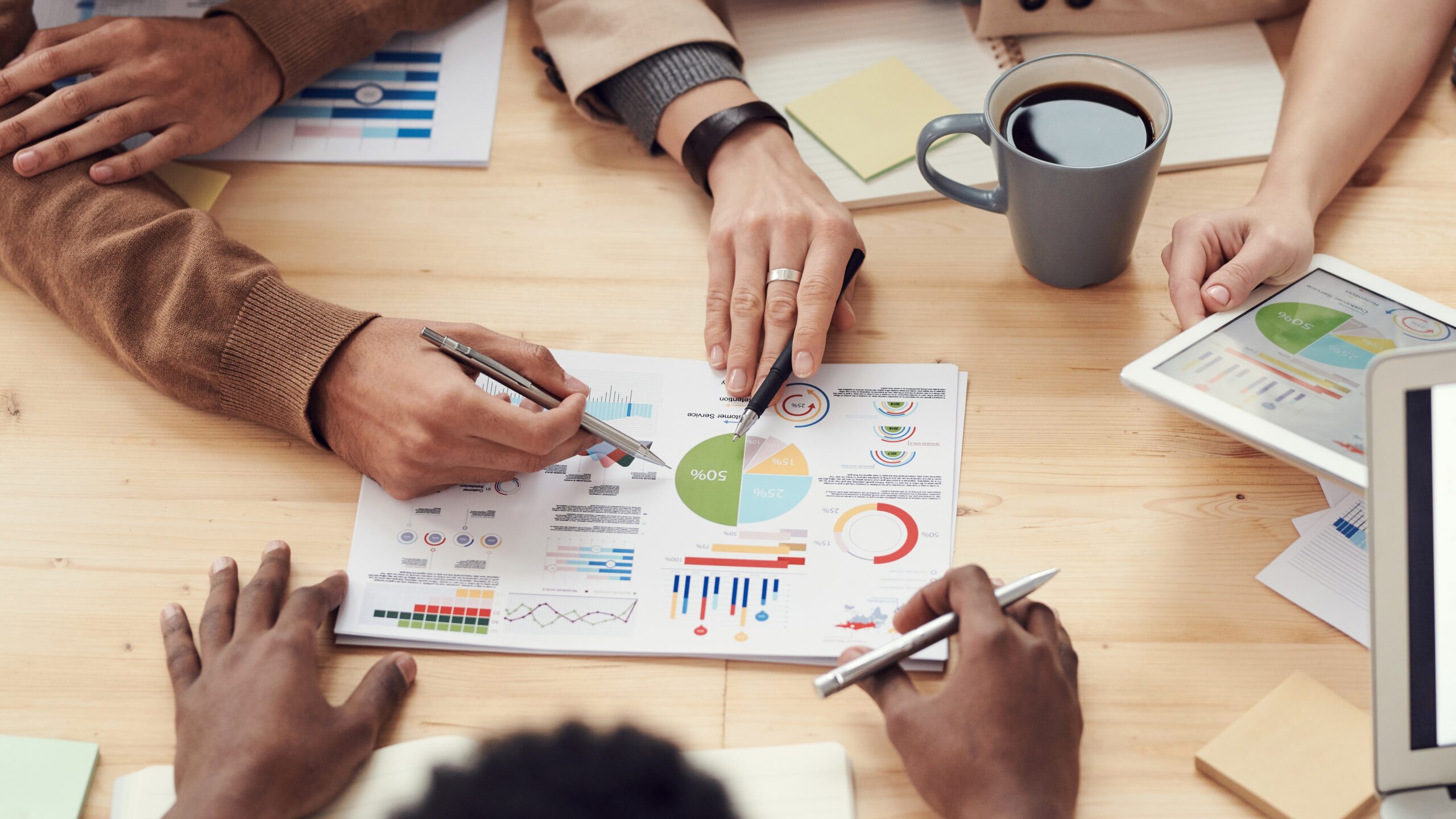 Devising and co-ordinating strategies
If the health and legal mandates are complied with, businesses should focus on establishing and planning schemes to facilitate the proper return of the workforce. An integrative, harmonious approach between the various stakeholders across the C-level is crucial. Various departments like IT, HR, Legal, Marketing need to voice their unique concerns and put their heads together to ensure business continuity.
The pre-pandemic culture of all employees working together may not be appropriate in a post-pandemic world. Only the employees involved in critical areas need to work in-person with remote working being enforced as much as is feasible. The ideal strategy would be to allow fewer personnel into the office at a time and then gradually enhance the number of employees as the situation deems fit.
4. Detailed communication with the employees
After a detailed strategy has been laid out, the onus is on the enterprises to effectively communicate the same to the employees. A proper, transparent communication channel has to be established. The complete, comprehensive details on how the workplace plans to operate must be conveyed clearly. Companies should facilitate an environment wherein employees can open up and address their fears. This is particularly essential in fostering trust and confidence. The exact details on the timings and date for joining should be solicited at the earliest from the employees to manage and prevent over-crowding.
5. Creating a secure working environment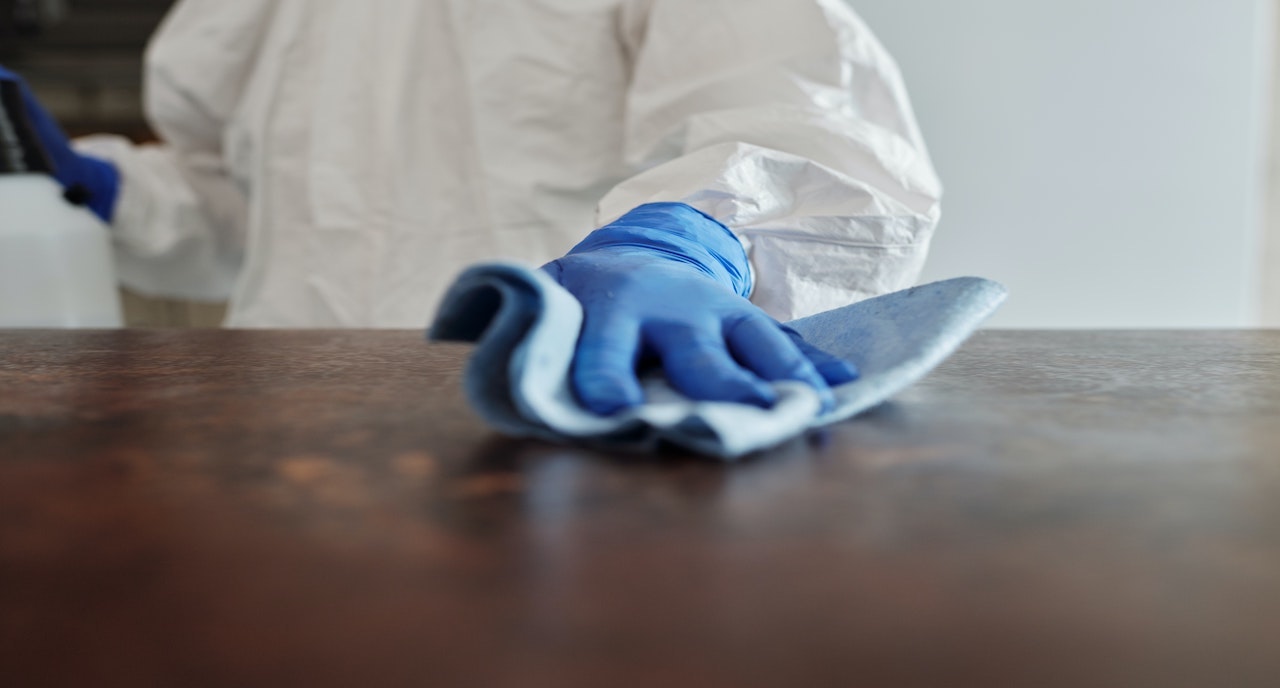 Deep cleaning and disinfection with sanctioned chemicals
The pivotal strategy in facilitating a safe return to the office hinges on creating a secure working environment. The creation of a safe office space is a multidisciplinary approach requiring proper coordination and collaboration of various members involved.
The employees should be encouraged to disown public transport systems and use private conveyance to mitigate the risks of community transmission.
The provision of physical security at every entry point and adherence to mandated protocols like thermal checks, usage of masks and sanitizers need to be strictly enforced. Employers are free to conduct necessary tests on the employees but should conform to the federal privacy protections issued by Equal Employment Opportunity Commission (EEOC).
Crowding should be prevented and adequate social distancing be encouraged. Masks, sanitizers and PPE kits should be readily made available.
Close, confined clusters should be avoided and architectural changes must be adopted to alter such designs.
Deep cleaning and disinfection should be done occasionally with sanctioned chemicals. However, the cleaning staff needs to be made aware of the hazards of chemicals in the workplace as per OSHA's hazard communication standards.
Employees should be carefully monitored and contact-tracing swiftly done to identify and isolate people in touch with the affected.
Individuals who test positive and one's who have come in contact with the infected need to be isolated immediately and associated amenities should be readily available.
6. Relevance of a dynamic IT management
During the course of the pandemic, industries completely hinged on the potential and proficiency of an ever-adapting IT team. With employees being forced to work remotely, enterprises centered around the support IT teams offered.

The solution is to employ a Unified Management solution that satisfies the necessary requirements. Unified Endpoint Management solutions such as Hexnode UEM allow management of all endpoints from a single place. Hexnode offers business-critical mobility solutions, ensures endpoint security, grants seamless business integrations and works flawlessly across a plethora of platforms like Android, iOS, Windows, iPadOS, macOS, tvOS, and FireOS.

7. Upheaval of traditional, outdated practices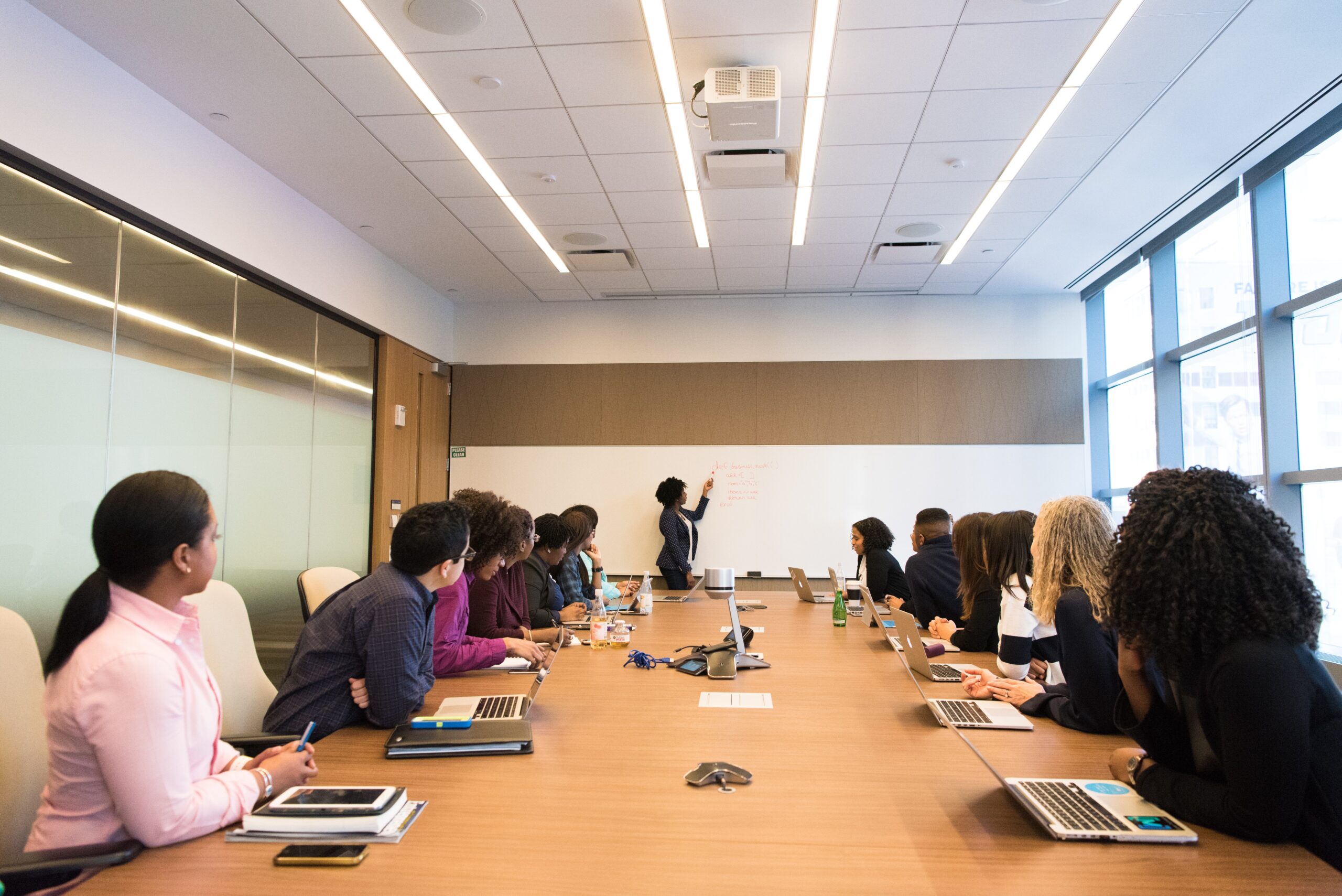 Confluence of workforce to be avoided
Conference rooms, meeting rooms and break rooms are the areas where the confluence of a larger number occurs. People normally choose to meet, discuss or even hang out in these zones. This should no longer be allowed in contemporary settings.
Even for employers working together in an office, remote working should be encouraged whenever possible. Managing end-points remotely employing digital management software like Hexnode UEM (Unified Endpoint Management) can help in sufficiently reducing physical contact points.
Traditional ice-breaking sessions common for new employees should give way to safer, innovative online ways to induct freshers.
8. Being prepared for unforeseen circumstances
A severe contagious pandemic still at large essentially points to the helplessness of humanity in general. So, proper planning and adherence to all the necessary safety guidelines may not necessarily safeguard the workplace. Therefore, it's imperative that employers are made aware of this and are prepared accordingly. New mandates and 'Shelter in place' orders may get issued in short order. Companies must be fully equipped to adapt to such changes or even undergo a complete shutdown.