Digital transformation is a term that the computerization phenomenon has gifted us. From then on, it has always stayed with us, at times growing and at times vanishing with the evolving technologies. Now, with COVID 19, the term has once again emerged into the limelight. Digital transformation has extended its roots to many areas including in enterprise. But what really is digital transformation?
Well, digital transformation, as the term itself says, refers to the process of uplifting businesses to meet the current trends in technology by incorporating necessary digital technologies in traditional roles like sales, marketing etc.
The Hexnode partner summit 2021 witnessed an insightful session by Sean Ginevan, the lead of digital partnership and global strategies for the Android enterprise team at Google, detailing "Android and the digital transformation." As the speaker points out, it's no doubt that,
"Digital transformation is here to stay."
On closer examination, we will see that most recent statistics are pinpointing the emergence of this trend. The statistical evidence presented by Sean speaks for itself. According to a survey by PricewaterhouseCoopers, 86% of the global CEOs were planning to increase their spend in digital transformation over the next three years due to COVID. Another study by IDC also shows a similar trend; it estimates 65% of the CIOs to digitally empower their frontline workers with tools like artificial intelligence, data and security.
Sean's presentation covers the important aspects of the android platform and how it's linked with digital transformation and EMM. This blog includes some of the key insights from the session.
The link between digital transformation and worker empowerment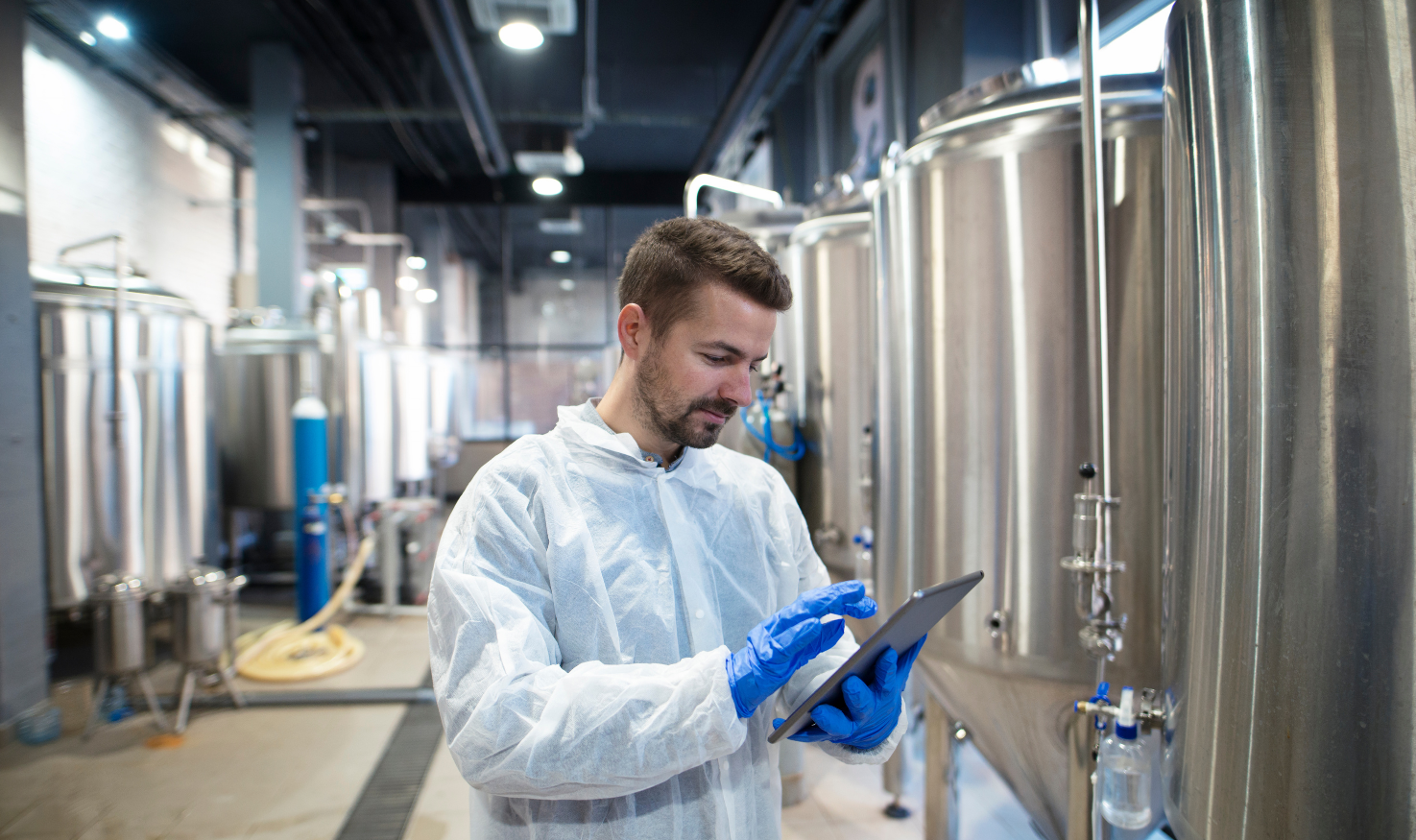 An industrial worker using a tablet for managing work data

IDC reports the implementation of mobile technology to 49% of the frontline workers and around 55% of the information workers. Even though there is an increasing spend on digital transformation, it's notable that many of the areas still have a long way to go to reach the targeted transformation stage.

But what has worker empowerment got to do with digital transformation? I'm sure such a question would have popped up in your mind. As the speaker aptly points out the case of the manufacturing industry, even though it's possible to integrate complex workflows to simplify the manufacturing process, these are incapable of repairing any machinery no matter how innovative these integrated solutions are. At the end of the day, it all rests with the people. That's precisely where the role of mobility is significant.
"Mobile is the presentation layer to the digital business. Mobile is the way that this data that we are gathering and bringing into the cloud for complex analysis becomes actionable by people."
So, all these implementations indirectly simplify businesses by empowering the workers to make better and accurate decisions. A productive workforce equipped with the latest technological tools is undoubtedly the asset of any business.
Some important use cases
Sean focuses on some of the use cases that have contributed significantly to improving industrial and retail services.
Home Depot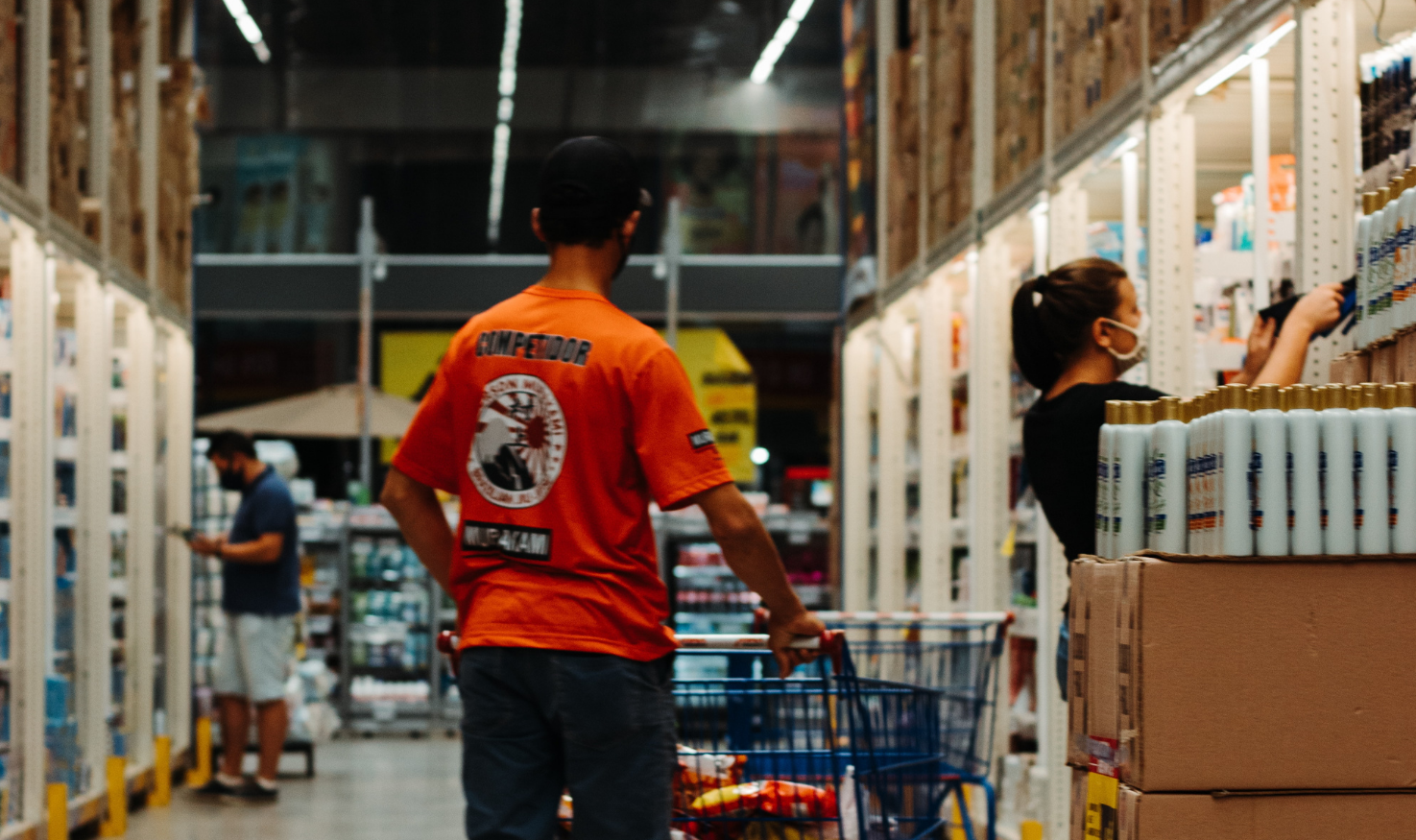 Customers in a Home Depot

A notable use case in the retail sector is that of Home Depot. Here, artificial intelligence is combined with mobility to understand better and ensure the availability of the right products on the shelf. With the supply chain processes and the point of sales linked to the google cloud, artificial intelligence helps understand if an item is about to go out of stock.

A mobile implementation on top further enhances the efficiency of the process. This instructs the store associates to add more items to the shelf if the product is available in stock. Its predictive learning tools that learn from the data being provided help make more and more accurate predictions.
"When a store associate shows up to go and add more cameras, the application asks how many cameras were on the shelf, and by constantly reinforcing real data about shelf availability from the store associate into the cloud, that machine learning algorithm is able to make more and more accurate predictions over time."
Further, with tools like visual search, it has become possible for the associates to quickly find the wrongly placed items or finding out where a particular commodity not having a price tag or UPC code should be placed. This implementation has brought about a 1% increase in shelf availability. As sales opportunities are directly linked with product availability, a small step in digital investment improves the store experience while making the store associates more efficient at the same time.
Field Services
Artificial intelligence and mobility integrations are now simplifying many of the field services resulting in improved customer services.

Mobility Services in the wake of covid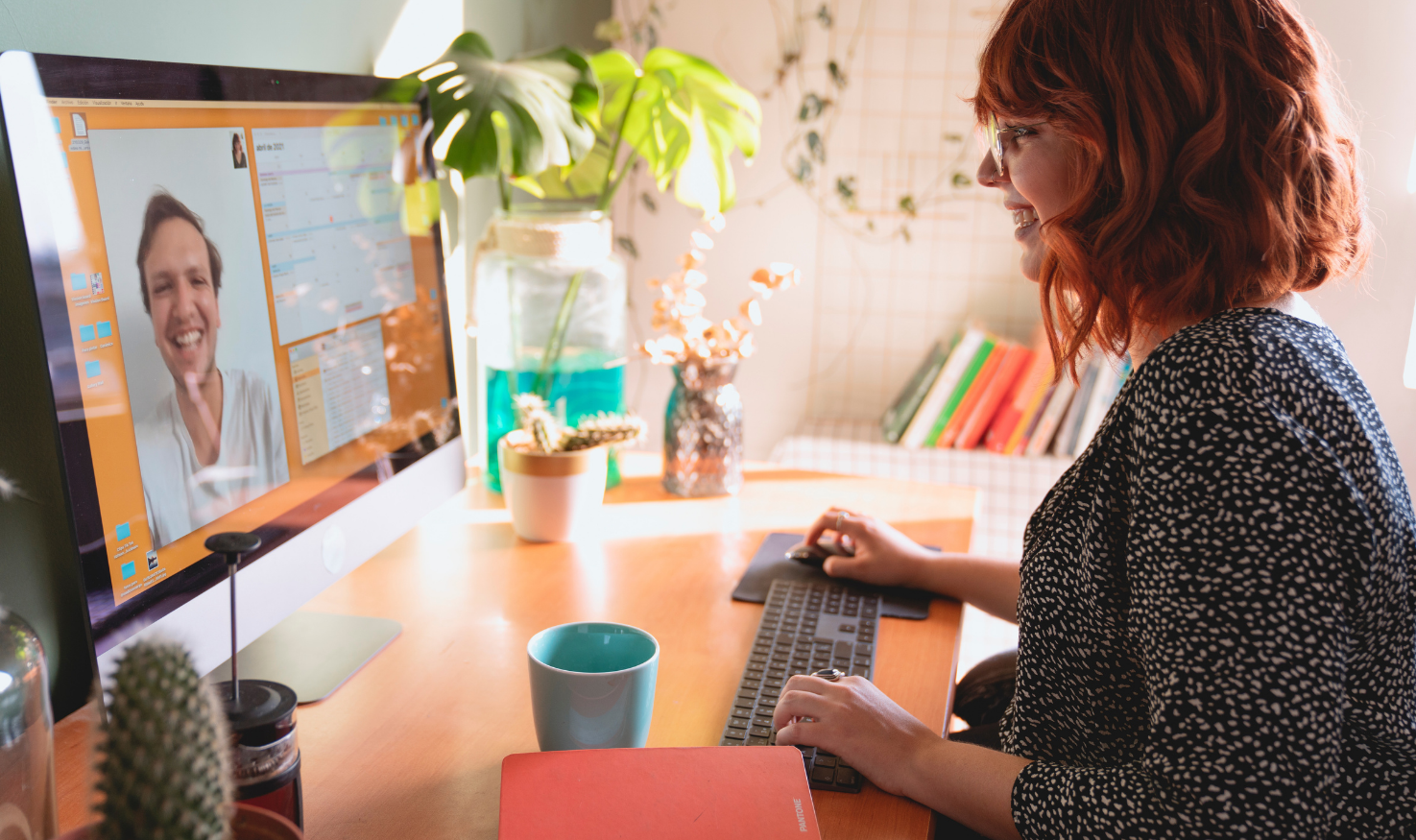 Increasing use of video call apps due to the pandemic

Technological implementations have always been at the forefront to support changes. The situation brought about by COVID 19 is no different. It witnessed a lot of extensions in the field of mobility deployed specifically to support the pandemic. Some of the important services include:
Video conferencing apps like Google meet and zoom for communication due to restrictions like lockdowns
Mobile workflows for more efficient online pickup and delivery services
Mobile technologies helping store associates get detailed information on where an item is or how an item looks like
Estimating people to be let into the store by understanding the number of people present inside the store
Digitized workflows and app integrations in logistic industries due to increasing demands of packaging
Mobile technologies for healthcare workers for improved bedside care and easier access to patient records and drug information
The IT industry has always been a friend of changes. It has come a long way from its traditional role like mobile email, mobile salesforce, sales lookup tools to meet the demands of the ever-changing industries.
"So, the take-home message here for you as partners is to really be exploring and making those connections with the lines of business in customers that you work with because there may be incredible opportunities for deployment of mobile technologies … beyond the traditional IT wallet share that is being applied to mobility in the past."
Further, a recent Gartner report indicates an estimated growth of 14% in devices and 10.8% in software over the next 12 months. Clearly, an indicator of increased budget allocation to a combination of device and software for various digital workflows integration across organizations.
Why is android often the go-to platform for workflow integrations?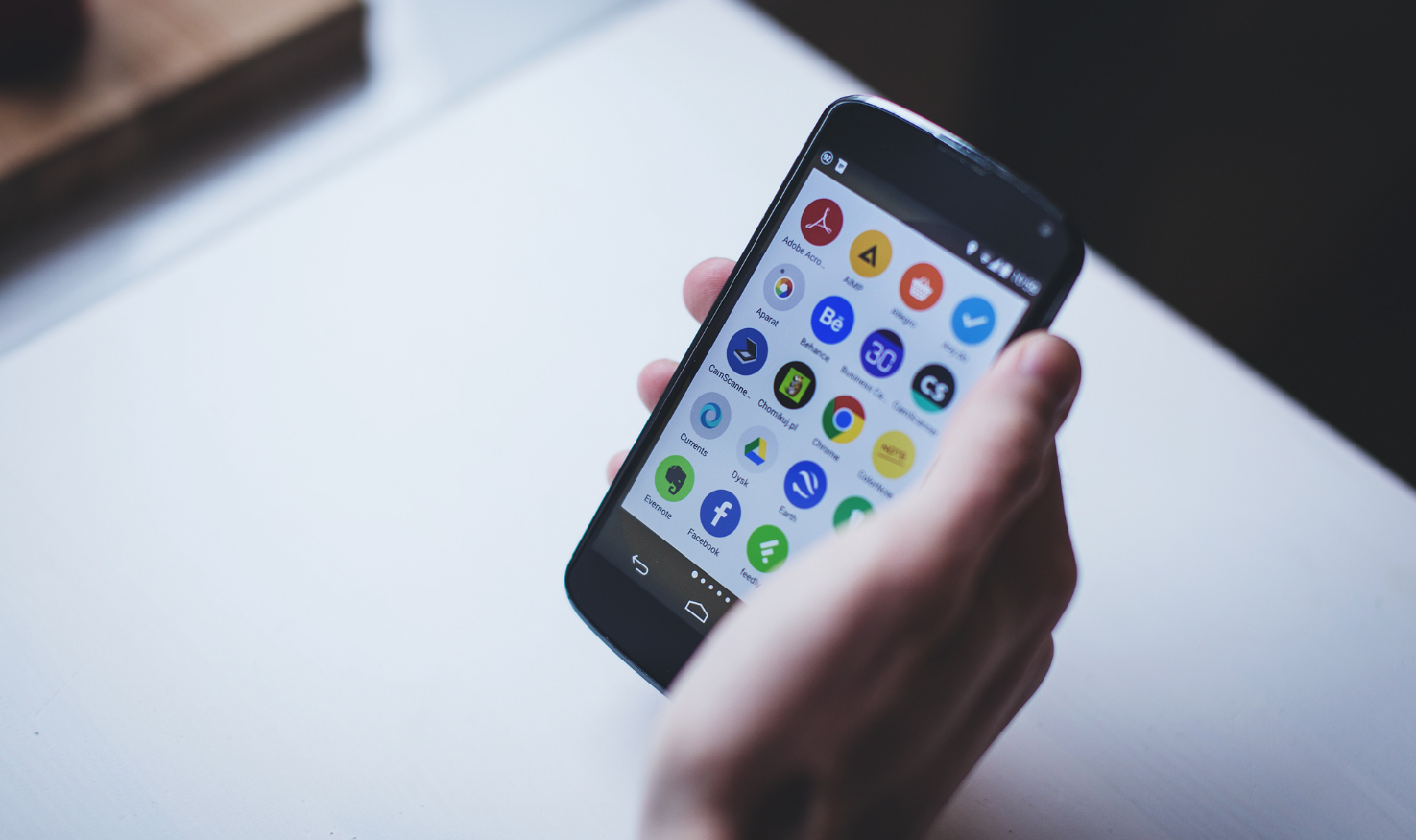 Android-The preferred platform for workflow integrations

It's an unrivaled fact that Android is the most popular operating system. It has consistently retained its position over the years. According to Statista, Android remained the most popular platform, with 71.93% of the market share in January 2021. That's not all; many other supporting pros make Android one of the best platforms for workflow integrations. Some of these are:
With over 1000s of device types, it's easier to choose devices that fit a particular worker or work style
Greater emphasis on security with Google's machine learning backing Android that constantly monitors malware and other potential risks
Open-source nature and ability to carry out deeper integrations with third parties creating more value to the enterprise
Easier to develop enterprise applications on Android compared to the other platforms
Openness and flexibility to tailor experiences as per the demands and improving the conditions for workers
But why an EMM?

Unmanaged devices represent a significant threat to enterprises. Despite its critical nature, device management remains one of the underinvested areas in enterprises. According to a forecast by Forrester, 69% of all the surveyed organizations had at least 50% unmanaged or IoT devices on their enterprise network.

With many similar challenges in place, it's undebated that enterprises can't afford even one of these risks. Creating a secure business environment for its functioning and its customers is definitely what enterprises look for. And, I don't think there can't be a better tool for this purpose than an EMM.
"Many of the android enterprise devices today aren't managed. This actually represents an opportunity for you as Hexnode partners."
Sean talked about the increasing investments by CEOs and CIOs alike for digital transformation. But can that serve its purpose without an EMM in place? Of course, not! As Sean remarks, without an EMM foundation in place, it will be impossible for organizations to utilize the benefits of this investment in digital transformation fully. So, deploying mobile devices coupled with an EMM tool is the all-in-one tool that meets both worker productivity and corporate data protection.
Hexnode for a secure enterprise environment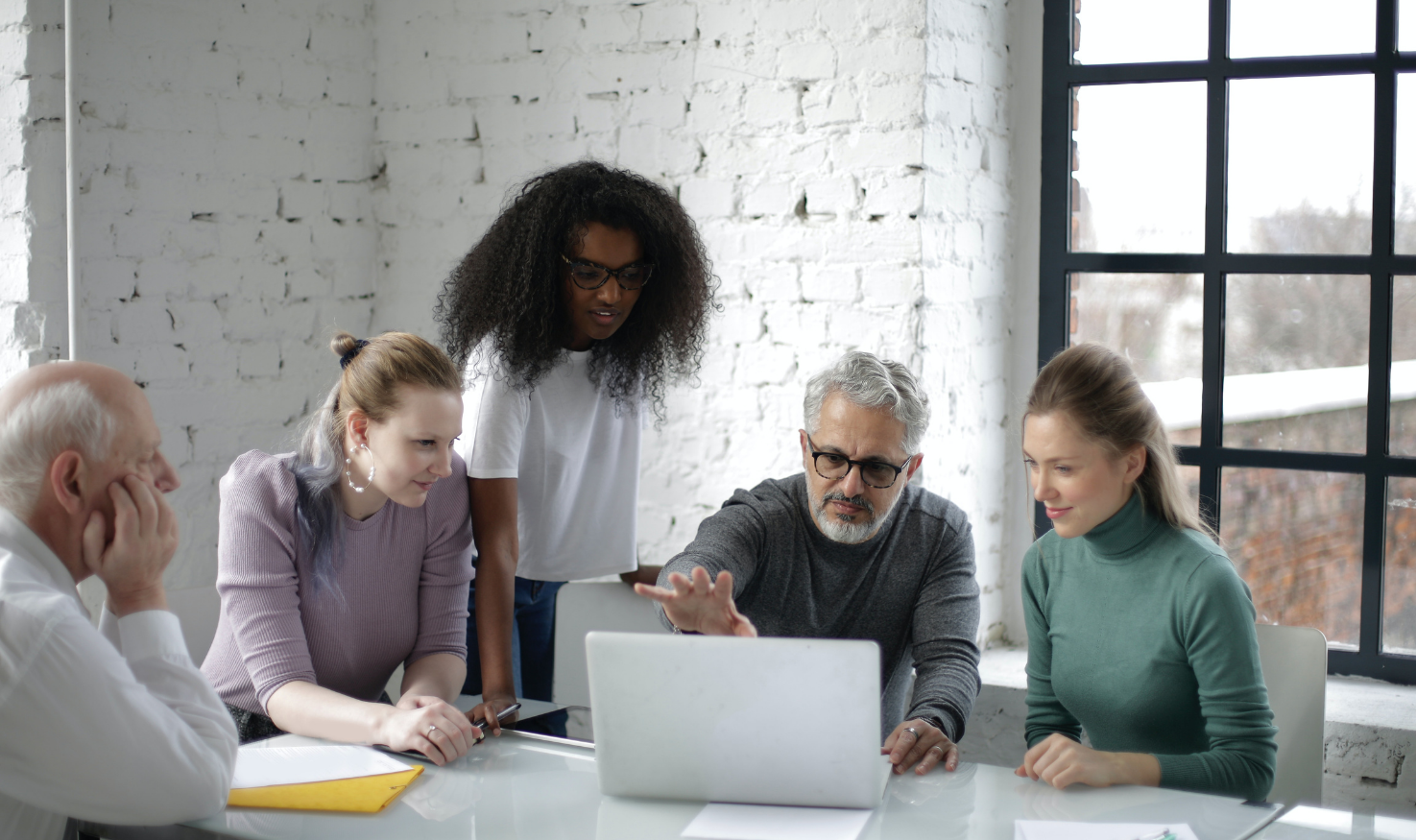 Hexnode secures your digital environment

Hexnode's rich set of features built for the enterprises has solved the issues like data security, device deployment processes etc., in a breeze. It also helps corporate enroll, monitor and manage devices of different platforms and models with the much-needed attention.

Another notable feature is its Zero-touch deployment for simplified bulk enrollment of corporate devices. It has made it possible to provision devices with the required settings and configurations without a need for manual intervention. So, the devices will be work-ready once the employee unboxes them.

Containerization is yet another aspect that needs special mention. When a device is enrolled in the Android Enterprise as the Profile Owner, a work profile separates the work data from the personal apps and data. So, the user can freely use their apps and data without any restrictions or fear of data loss.

With the app management feature, it is easier to control the features that an app has access to and configure the same before pushing it to devices. The blacklisting/ whitelisting further makes it easier to block the unnecessary apps on the device.
Let's have a look at some of the other features essential from an enterprise perspective:
Silent app installation for bulk installation and reducing admin involvement
Single console management and dynamic grouping for an automated management process
Directory service integration like Active Directory and Azure AD for speedy enrollment
Easy to impose restrictions by policy application
Kiosk mode for locking down android devices to specific apps and features
Easy to build a customized play store by adding apps directly from the Hexnode UEM console to the Play for Work