Did you know that the implementation of EdTech tools jumped to 90% with the closure of schools during the pandemic? A significant portion of these tools focused on improving communication and making learning materials easily accessible while making sure the devices students used were amply protected.
Rote learning has long been considered a thing of the past as it kills creativity and hampers students from gaining a deeper understanding of what they learn within classrooms. A vast majority of students can be counted as visual learners or kinesthetic learners. Visual learners make use of various visual aids such as charts and diagrams to understand what is being taught to them. Kinesthetic learners, on the other hand, lean more towards getting a hands-on experience. They love taking part in activities that stimulate logical thinking and other problem-solving skills.
Students have their own learning styles. The use of technology and devices help teachers use a variety of teaching methods to ensure all students are on the same page. According to some of the latest trends in education technology, cloud based SaaS products, AI and VR are becoming quite popular in K-12. They broaden the learning scope of students by giving them a more collaborative and interactive learning experience. This is done chiefly through mobile devices, desktops and laptops.
Based on the results of a survey conducted by Apple in June 2022, schools from various parts of the globe reported a significant increase in student motivation, collaboration, productivity and efficiency by using iPads and Macs within classrooms. This sounds great, right? Before you get excited though, you might want to consider why incorporating devices within your classroom may not be as easy as it sounds.
The Problem
Go back a couple of years, it was a rare sight to see students use a school issued Mac device. Schools and other higher education institutions were reluctant to make this happen since limited budgets coupled with the lack of a proper device inventory made it difficult for school IT admins to manage these devices on a large scale.
The onrush of the pandemic, however, left educational institutions with no choice. They could either embrace remote learning or put a hiatus on all learning activities for a long time. Well, obviously keen on not making this happen, school issued Mac devices slowly trickled their way into the homes of students and faculty members, making remote learning the new normal for students.
While it was great for students to continue learning from within the comforts of their own home, IT admins were confronted with a whole new set of problems. Aside from dealing with newly emerging cybersecurity and other online threats, it was hard to manually enroll bulk number of devices and remotely deploy restrictions to stop students from using the managed devices for non-study related purposes. They also had to meet the requirements of faculty members in making sure study materials were distributed to the right students in a timely manner.
The solution: Implementing Mac device management with ASM and UEM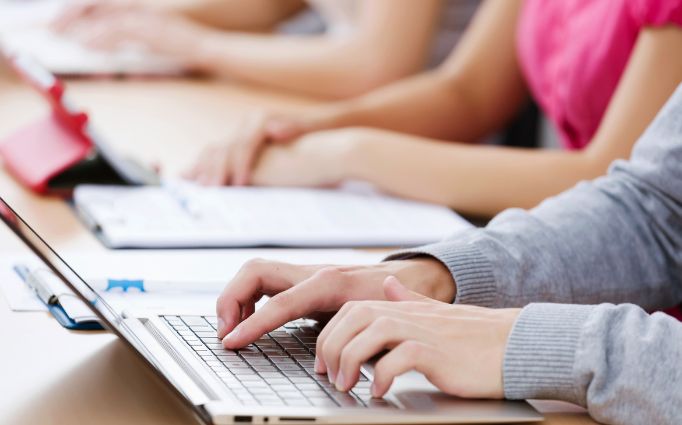 Getting rid of all the chaos in device management
Apple School Manager (ASM) is a web-based service provided by Apple that lets admin enroll and manage school-deployed Apple devices. The sight of hundreds of Mac devices waiting to be unboxed and set up shouldn't scare you anymore as the enrollment of multiple devices and users can be easily done with the help of ASM.
Automated device enrollment, which forms a part of ASM is an automated enrollment method that allows IT school admins to enroll and configure device settings in multiple devices in just over a few minutes. Admins can also make use of Apple's Apps and Books, featured within ASM to purchase books and apps in bulk and manage app licenses.
ASM also offers admin the convenience to create Managed IDs. In this way, you not only make sure students have access to the resources they need but it also helps you keep a firm check on everything they may have access to. Some of the other admin-related features of Managed IDs include:
Creation of multiple school owned accounts
Easy user enrollment with Microsoft's Azure Active Directory
Creation and assigning of roles and privileges
Access to more privacy and security features
Unified Endpoint Management (UEM) solutions evolved from Mobile Device Management (MDM) and Enterprise Mobility Management (EMM) solutions to manage different endpoints such as mobile devices, laptops, desktops, rugged and IoT devices. Its centralized console makes it easy for school admins to perform a wide range of actions to manage and secure endpoints. ASM may not always give you the complete control you need over the devices.
UEM solutions often integrate with services such as ASM to extend the management capabilities admins need in ensuring the devices stay completely secure. Admins can keep track of the devices from the UEM portal and make sure they continue to remain compliant with their institution's policies right from the moment they are onboarded to disenrolled.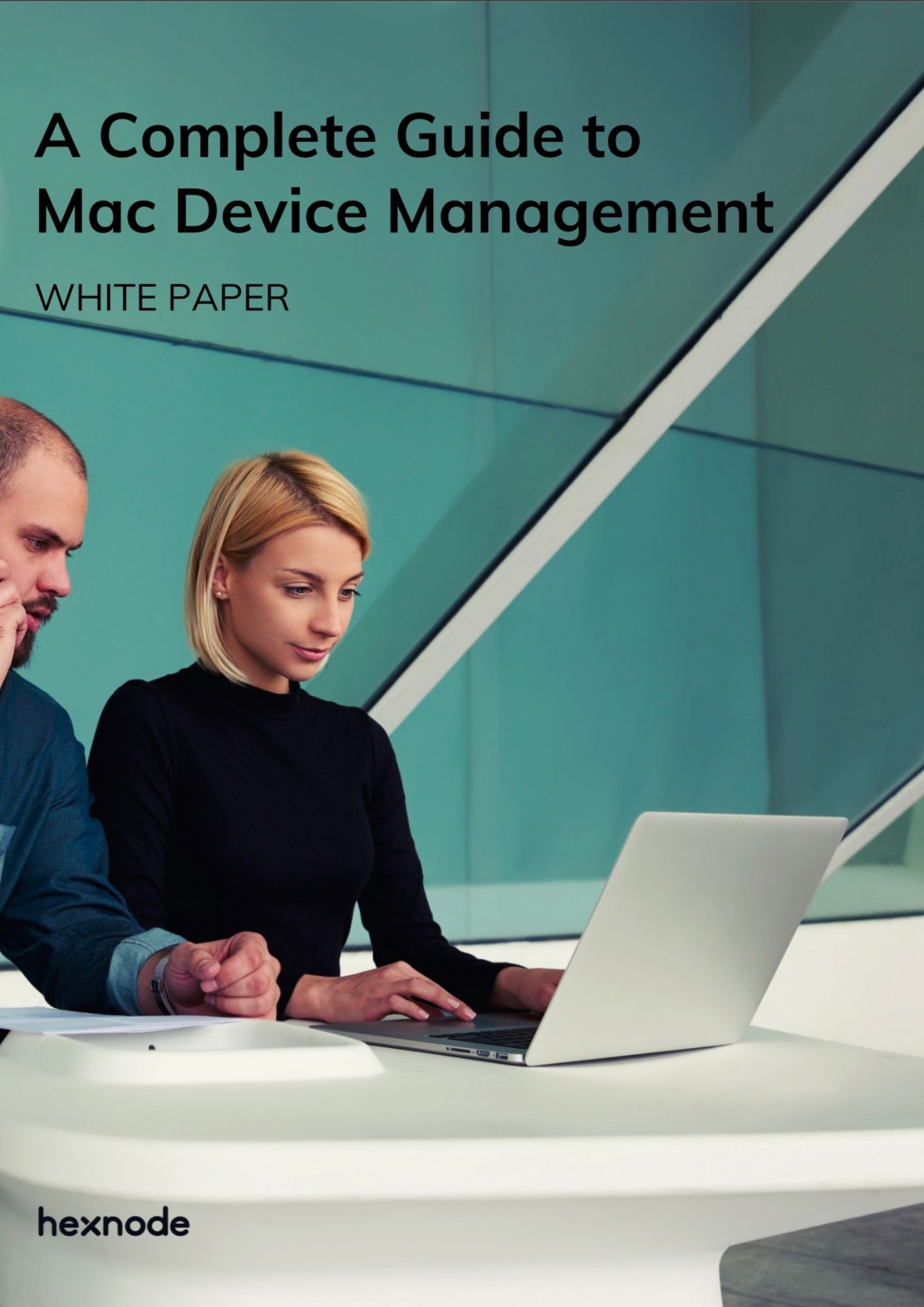 Featured resource
A Complete Guide to Mac Device Management
Mac device management shouldn't be as hard as it sounds. Here's what you need to know to efficiently manage and secure Mac devices.
Download whitepaper
10 reasons why a Mac device management solution would be of help
1: Quick enrollment: cut down that waiting time
Device staging was an incredibly time-consuming process before MDMs came onto the scene. All the required configurations, settings, and applications had to be set up manually. Previously, admins relied on imaging to get the Mac devices ready for users. This later paved the way for quick and automated enrollment options such as Apple's Device Enrollment Program. DEP was later rebranded to Automated Device Enrollment with its integration into the ASM platform.
Managing your devices with a Mac device management solution offers you a lot more flexibility. You can either enroll the devices via DEP or Apple Configurator 2 or make it more user centric by authenticating users while enrolling the device. You can also incorporate your GSuite and Azure AD users within the UEM portal and assign the managed devices to them.
2: Complex passcodes: keep those hackers away
Poor password habits have been the source of many data breaches. Organizations had to end up paying hefty fines because they couldn't curb the steady flow of embarrassingly crackable passcodes. It's always good to implement a strict passcode policy. Firstly, it helps faculty members and students to adopt good password habits. Secondly, a complex password can help close the window of opportunity for hackers to enter your school network. You can define your password complexity requirements within the UEM portal and remotely push it to the devices as a policy. The policy can also be used to remind users to update their passwords at regular intervals.
3: Improve security: better be safe than sorry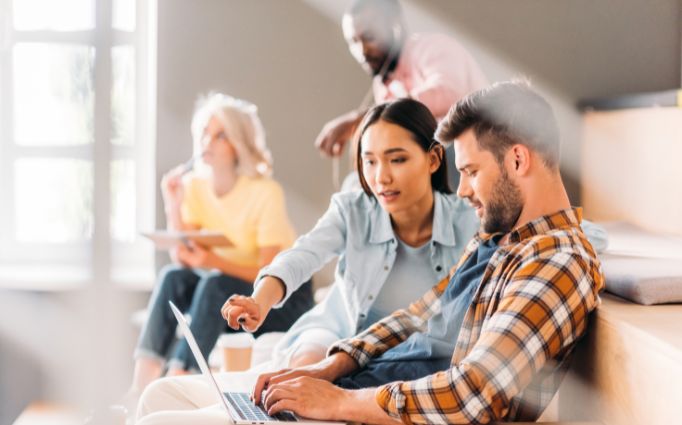 Ensuring student data remains safe
Education, like most other industries, has its own compliance checklist to follow. Some of these include FERPA, FOIA, GLBA, HIPAA, GDPR and other local data privacy laws depending on where your institution is located. Being a school IT admin, you can expect a fair share of your daily tasks to include implementing measures to keep the devices and data of students and staff safe. Wouldn't it be great if you could have a tool to do the whole work for you? UEMs take into account all the threats devices within schools and other educational institutions can be subjected to. Admins can thus find a number of restrictions and security configurations within the UEM console and remotely push them to the devices to keep them safe. These include placing restrictions on the device functionality, security settings, privacy settings, and iCloud services.
User authentication is vital while sharing sensitive information online. You can upload security certificates within the UEM portal and use it to authenticate users and networks requesting access to those files. One of the best ways to ensure data security is to encrypt the data you have on the device. FileVault is a full disk encryption program that secures data with XTS-AES-128 encryption. Once a device is encrypted, all the information would be scrambled to an unreadable code, the information can only be decoded with the help of a recovery key. Yet another advantage of managing your Mac devices with a UEM is the configuration of Privacy Preferences Policy Control (PPPC) profiles. Some apps and services may require access to secure areas within Macs and this requires user consent. Instead of waiting for the user to approve a request each time it is put up, you can automate the whole process by pre-configuring it in advance.
4: Content management: improve collaboration and productivity
One of the greatest challenges of managing the devices remotely is the timely deployment of essential files and applications. By signing up in Apple School Manager (ASM), your organization can easily purchase and manage content via the Apps and Books section within ASM. The use of a UEM solution helps admins to deploy VPP apps and custom B2B applications to user end devices.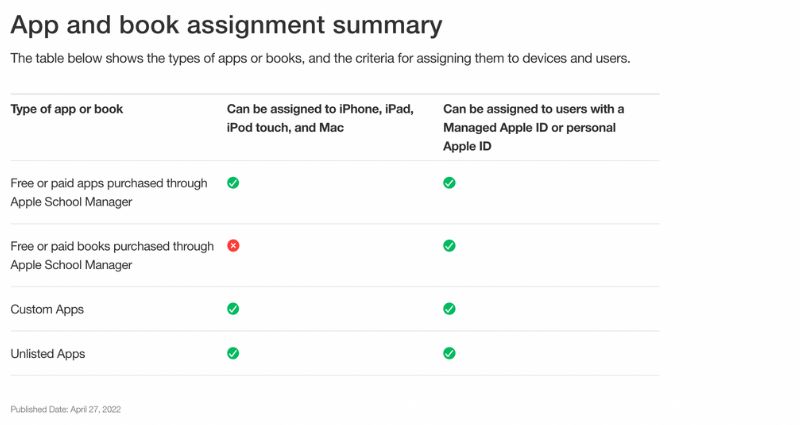 Types of apps and books that can be assigned to devices and users
Source: Apple
Some of the other benefits of managing your apps via a UEM includes installation of applications without any user intervention, carrying out app updates without affecting the work of students, blacklist applications that can affect productivity, pre-configuring app settings and enforcing mandatory installation of essential applications. You can improve app security by remotely deploying signed pkg files into the managed Mac devices. This shows that the application is safe to use and is free from malware.
Ensuring ample network security is another hassle you would have to go through. With some students still preferring to continue their studies remotely, you need to make sure they access resources online via a network connection approved by your organization. You can configure VPN and Wi-Fi settings to add in an extra layer of security and save users from needlessly remembering complicated passwords while connecting to your organization network.
6: Remote management: making remote learning easier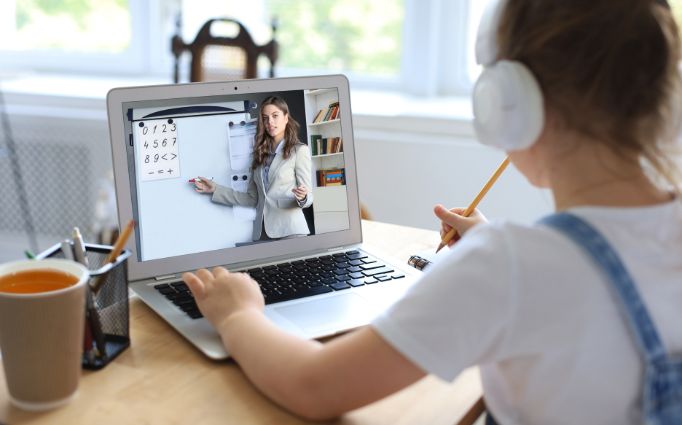 Challenges in distant learning
Mac device management solutions come with a string of remote actions to help admins easily secure and manage devices and applications without having to touch them physically. Admins can remotely view the Mac device from the UEM portal and immediately take care of any issues end users might be facing at the moment. You can even deploy custom scripts that interact with your OS and deployed applications to automate a number of time consuming and complex tasks.
7: Secure lost devices: well protected devices are never really lost
It's normal to have panicked students coming to your door to report a lost or stolen device. Devices are never really lost if you have implemented enough protective measures to keep them safe. You can track the location of the lost device in real-time and generate reports to get a list of all the locations the device has been to. You can stop unauthorized users from accessing sensitive data by immediately initiating a data wipe as soon as the lost device is reported. The activation lock feature can be bypassed on the retrieved device if the user forgets their Apple ID and password.
8: Make MDM profile unremovable: ensure managed devices stay managed
Students may get the itch to remove the MDM profile on their own and leave the devices unmanaged. While this rebel spirit might seem cute, leaving the devices unmanaged with no supervision can cause serious implications to your security infrastructure. Students can have access to malicious websites and accidentally make sensitive information publicly available. They may even disable some of the protective measures you've put in to ensure device and data security. Leaving the devices unmanaged would also allow students to bypass web filtering during exams and cheat on their tests. MDM profiles can be made unremovable in DEP enrolled Mac devices. You just need to disable the MDM profile removal option from the DEP policy during the enrollment process.
9: Personalize Mac devices: make the learning experience more comfortable
You can customize the wallpaper to reflect the festivities of the upcoming holiday season or simply customize it based on your requirements at the time. Some of the other customizations include configuring the dock settings, skipping the number of steps within setup assistant to speed up the setup process and configuring the screensaver settings. You can also configure system extensions and kernel extensions to improve the functionality of your Mac devices.
10: Ensure compliancy: keep tab on all managed devices
Once you've pushed all the required policies, the next step is to make sure the devices continue to stay compliant with the deployed policies. You can generate reports within the UEM portal to keep check on the managed devices. The reports could either be fetched in real time or scheduled to appear at periodic intervals.
Bottomline
Use of Mac devices within classrooms is a great way to improve the learning experience of your students. While ASM provides you with all the necessary management functionalities, a Mac device management solution gives you the option to remotely enable encryption within devices, generate reports to check the compliancy of devices and a multitude of other restrictions and configurations to make the learning experience of students more comfortable and secure.