The phrase "The age of the internet," sounds a bit outdated, doesn't it? Well, that is because the whole online ecosystem is centered around user data. So, it would be apt to call the current time, "The age of data".
User behaviour is tracked online and patterns are built through intelligent AI tools. This has created a level of distrust among users when it comes to sharing data online. The same translates to corporates, hazy communication leads to most corporates being disconnected from their employees regarding company policies.
76% of people from a cisco survey feel that it is too hard for them to understand what's going on and how their information is being used.
Keeping your employees out of the loop can create distrust in the company. This can be avoided by being transparent about the company policies and data that is being collected.
Transparency in IT, but why?
If you are working in a company with an IT department, you will know the reputation that IT has traditionally. When companies fail to effectively communicate with their employees regarding the policies that are placed on their devices, there can be unwanted speculation. The main concern among employees is the lack of knowledge about how their data is being used.
Build trust
Employees are left in the shadow when it comes to corporate policies and why they are being imposed. For employees, it is okay if you block their YouTube but every policy like this should have a clear explanation. Taking time to explain to your employees about the corporate policies can help in building mutual trust.
Some corporates with small staffing and a limited IT team, push certain configurations and guide their employees to install them onto the device. This task is done purely mechanically, where an IT admin sends the required files and the employee installs them onto their PC. It happens without any clear communication as to why the installation needs to be done.
Some of these updates are critical for the working and security of the company, so it is important for the corporate to convey the use case for every update.
Effective communication
Communication is a two-way street, when IT starts having a better relationship with their employees, it opens up the conversation and the employees can effectively convey their minds. This is especially important when it comes to security. Having an open channel can help the employees resolve any of the issues that they are facing and IT can learn more about the common problems that employees face and resolve them at their root.
Helps with productivity
When employees feel their company is welcoming, they ask more questions, seek assistance, and explain their reasoning. Projects tend to finish faster when there is transparency among employees because any confusion is resolved quickly.
When the communication is effective the upper management is better able to understand the strengths and weaknesses of every employee. This aids in building a competent team for every job.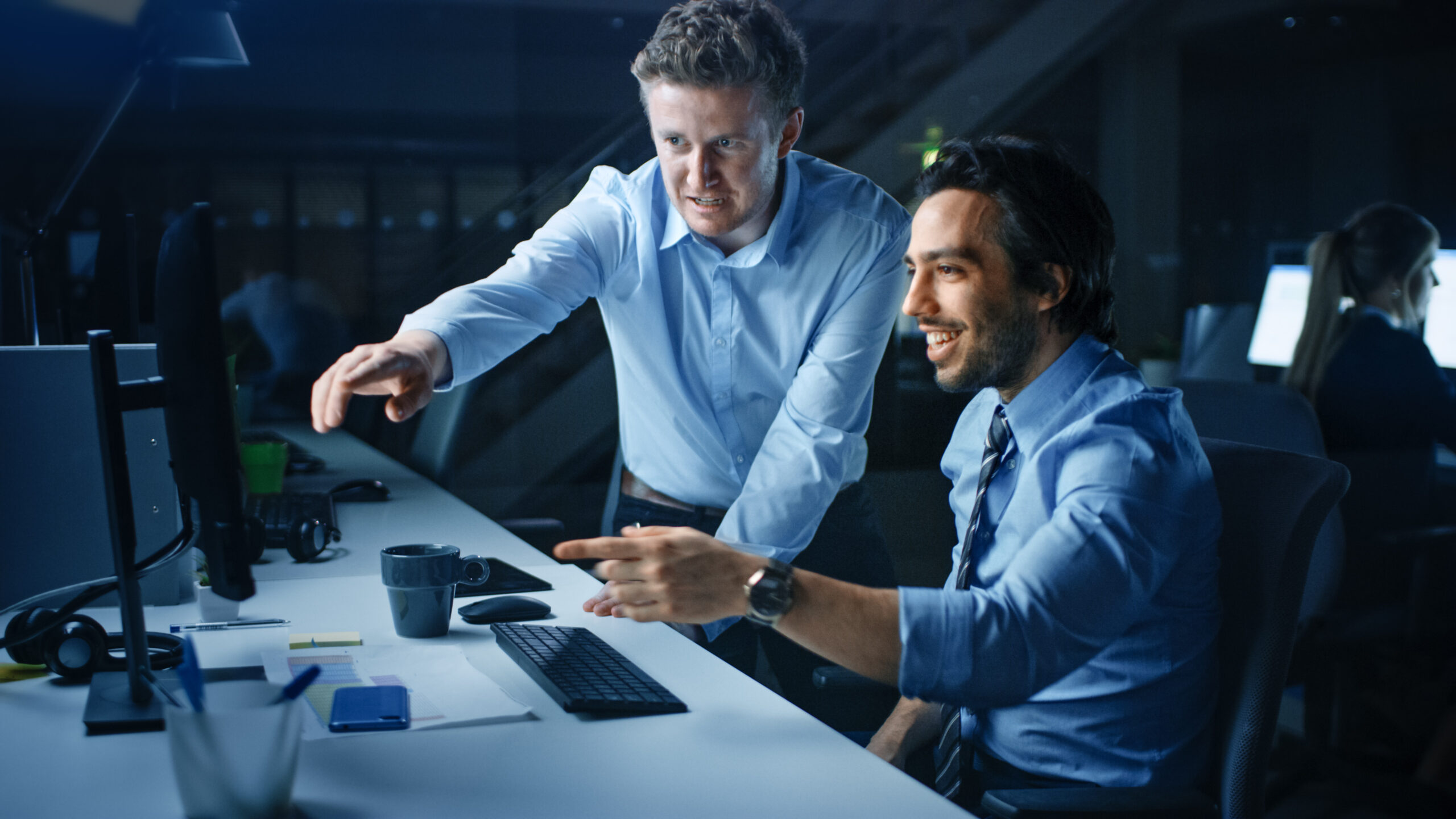 Improves productivity
Need for transparency
Nearly half the respondents in a Cisco survey said that they are unable to effectively protect their data. Corporate communicating with their employees regarding the safety protocols will help boost employee confidence.
Corporations should build awareness about their country's privacy regulations and laws that pertain to their employees and the company.
When your firm makes an active effort to share information across the organization, it shows that management appreciates, trusts, and respects all workers. Leaders are accountable for establishing a culture of transparency that is valued and expected throughout the business.
Imagine the case when a critical app needs to be pushed to the corporate devices. The IT admin needs to be clear about the app use case and relevance to the users, so users don't put off or delay the installation. In a corporate, one bad apple can spoil the bunch. So, having one unsecured device can be catastrophic. Similarly, when new updates are pushed to the device, it is ideal for the user to immediately update their device, as with every new update come different security patches and bug fixes.
Compliance
Companies from the EU must also adhere to GDPR compliance for employees, according to which an employee must consent to the processing of personal data. This can only be possible when the company is transparent with its employees.
How to maintain GDPR compliance with Mobile Device Management
How to be transparent with your employees
Acceptable use policy
The company can implement an acceptable use policy (AUP) guide. AUP must consist of all the rules and policies that are implemented by the company, with reasoning for each. This can ideally be shared with the employee during the time of onboarding, which clears up any doubts that an employee might have regarding the privacy policies right at the start.
Open door policy
If we are dealing with an SMB, it is easier to have an IT team that is easily accessible by the employees. This enables the employees to better interact with the IT staff to clear up any queries that they might have regarding their devices. This both helps in building trust with the employee and also helps in resolving any issue quicker.
Transparency about performance
Having an active portal to assess and communicate an employee's performance can help the employee get better at their skills, while at the same time giving intelligent insights to the company.
Encourage communication
The first step to making a workplace transparent is by encouraging communication.
Taking the first step in initiating conversations and creating an inclusive workplace culture is a good practice.
Providing tools that encourage active communication like Slack, Microsoft Teams.
Creating forums that actively take advice from the employees, and implementing good ideas helps in nurturing a healthy work culture.
Have a step-by-step process with all the relevant information available to an applicant while hiring. This creates a positive outlook about the company and can help acquire great talent.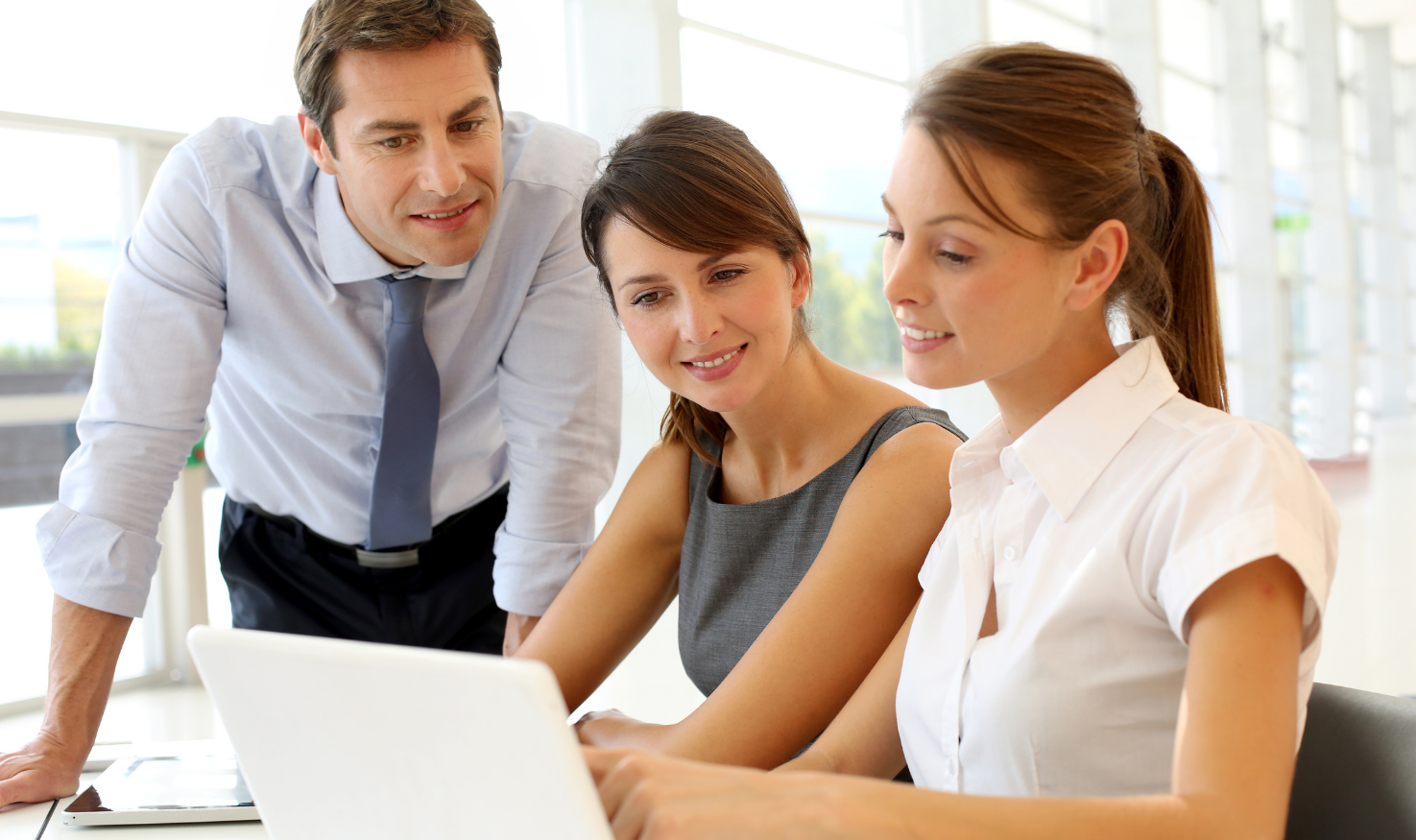 Encourages communication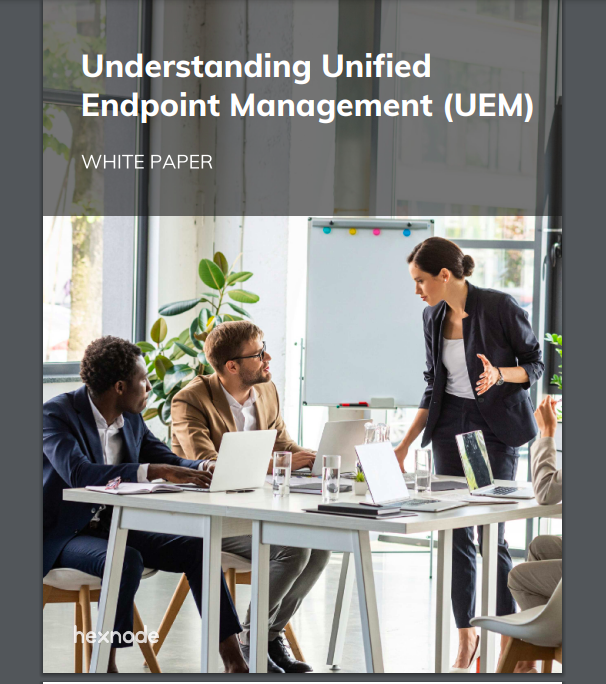 Featured resource
Understanding Unified Endpoint Management (UEM)
Managing and maintaining security across hundreds of corporate devices is not an easy task for an IT team. Unified Endpoint Management (UEM) solutions have made the whole device management process simpler for enterprises and the IT admins.
Download White paper
UEM's role in maintaining transparency in IT
UEM is a handy software that helps in securing all the endpoints of a business. A reliable UEM like Hexnode offers management functionalities for all the mainstream OS. All the users using a Hexnode enrolled device have the freedom to check the restrictions and policies that are associated with their device, making it a clean and transparent experience. Enrolling your device into a UEM is a safe and reliable experience.
Hexnode is a multiplatform UEM software, that can help you secure, manage and remotely monitor the enrolled devices.
Try Hexnode UEM for free.
Conclusion
Being a transparent workplace does not mean you break out every detail to your workforce. It just means that you build a robust pipeline for effective communication and knowledge transfer with the end goal to build an honest and nurturing workplace. After all, don't they say "honesty is the best policy".