November of 2020 saw a big day for Apple and its users. Apple made an announcement during their product launch event, where they introduced a MacBook Air, a 13-inch MacBook Pro, and a Mac Mini. But they were already there, right?
Yes. However this time they were built on M1 silicon chips. The long partnership with Intel that lasted for more than 15 years was put to an end and Apple decided to move forward with their in-house chip, the M1 silicon, an ARM based chip.
Ever since Apple made the transition from PowerPC to Intel x86 processors back in January 2006, they've been using Intel for the Macs. And now on 10 November 2020, they decided to make the switch. Now, what does this mean for the users? What all can we expect? And how does this help enterprises (if it does)? We will be looking into that in this blog.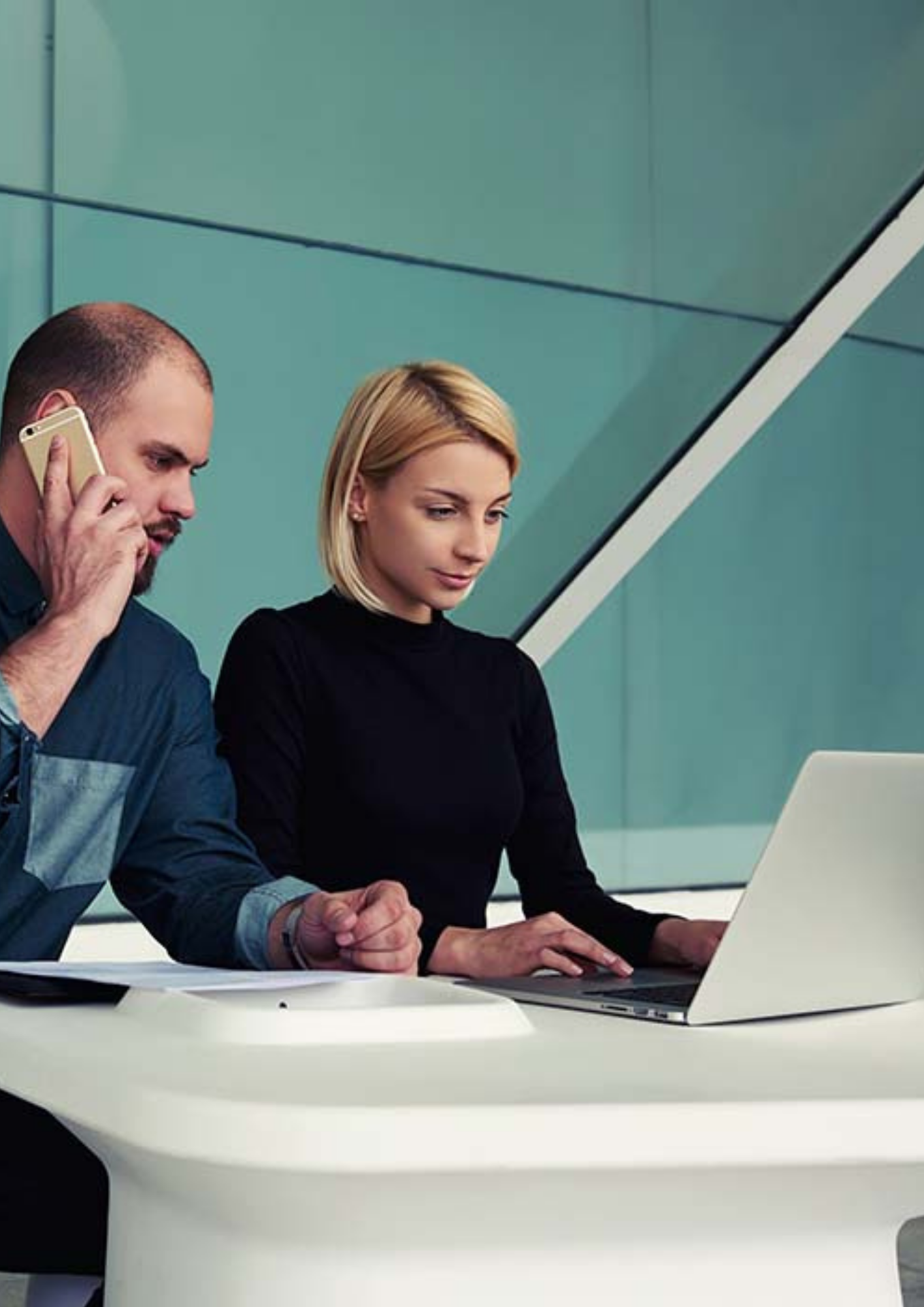 Featured resource
A complete guide to Mac device management
Download the whitepaper to know the ins and outs of Mac device management
Download
What exactly is the M1 silicon chip?
The M1 chip is an in-house chip developed by Apple which is based on the ARM architecture. This means they are RISC (Reduced Instruction Set Computer) based processors and due to this, they are mainly used for smartphones and tablets.
RISC processors require simpler and smaller instructions, which leads to requiring lesser number of transistors which then leads to lower power consumption. This is contrary to what we saw in Intel which is based on CISC, which requires more complex instructions.
The M1 chip is a system on a chip (SoC), which integrates an entire computer system on a single integrated circuit. This might include things like i/o ports and internal memory along with the CPU. The new 8-core M1 silicon chip uses a unified memory architecture and consists of 16 billion transistors.
Is the switch worth?
Now, why would Apple break a 15 year long run with Intel? Is the move really a big deal?
We saw above, what the M1 chip is all about. Now let's see how these changes are going to make a difference.
According to Apple, the new chip causes the performance of Macs to take a huge leap. And we've noted some significant increase in the performance.
The new M1 is a system on a chip (SoC), which has its own perks. Since all the components are integrated, the power consumption caused by data transfer through buses can be eliminated, which leads to another point, smaller size. Essentially all this adds up to lower power consumption, faster execution, and lighter weight.
Another upgrade is the Unified Memory Architecture (UMA). Traditionally the CPU memory and GPU memory are discrete. Now, this means even when the CPU and GPU are working together on the same data, there is a need for data transfer between the two. UMA solves this with a shared memory structure. With this, CPU or GPU only has to reference the address of data location in memory, resulting in faster execution.
Increased power efficiency and performance suggest augmented performance per watt. The 8-core M1 chip consists of four high-performance and four high-efficiency cores, together which provide higher performance per watt.
Machine learning with the new M1 is double quick. It has a 16-core neural engine that can handle up to 11 trillion operations per second. Apple says this leads to 15x faster machine learning.
How does this help enterprises?
Increased CPU performance, longer battery life, faster execution and a lot more. Enterprises are welcoming M1 Macs with open hands. More and more enterprises are moving from intel-based Macs to M1 Macs.
Security with the M1 has taken a leap too. Secure enclave, is a subsystem that is isolated from the main processor, where sensitive user data is stored. Added AES encryption to the storage controller ensures a double layered security to the SSD. Also, safe boot blocks softwares other than trusted Apple softwares to startup. This could be used to detect whether any error is caused by a third-party software.
Moreover, the commissioned report from Forrester says it loud and clear that Apple has its eyes on enterprises. Apple in July 2021 commissioned a study to assess the economic impact M1 Macs have on enterprises. According to Forrester enterprises can save $843 on average per device, in its three-year lifecycle.
All these bear out the practice of enterprises moving to M1 Macs.
Our say
Apple's move was indeed a big one. Just like the one they made back in 2006, when they switched to Intel from PowerPC. And this time, Apple has made their intentions clear by keeping enterprises in focus. The spike in performance, battery backup, CPU speed and not to mention, security, surely helped M1 make a mark in the enterprise domain.
Manage your Mac devices
Want to see how to seamlessly manage your Mac devices with Hexnode? Get your free trial now!

Get a free trial