When novel coronavirus was identified in Wuhan in late 2019, very few could have foreseen a black swan event engulfing continents, disrupting economies and claiming heavy casualties. A year and a half later, with vaccine doses doled out, lives are being saved and businesses are gradually getting back on their feet. The pandemic has altered the entire landscape of enterprises and the operational mechanisms involved. Let's have a look into the ways organizations have embraced digital transformation during the pandemic.
Health sector going digital
One of the top sectors affected by the pandemic, the health sector is vital in the fight against the pandemic and the proper functioning of healthcare facilities is critical to saving lives as well as the performance of numerous businesses and establishments. With health systems around the globe severely stressed, innovative online solutions and digital transformation during the pandemic aided in providing relief to the disease-ridden populace.
Virtual health-care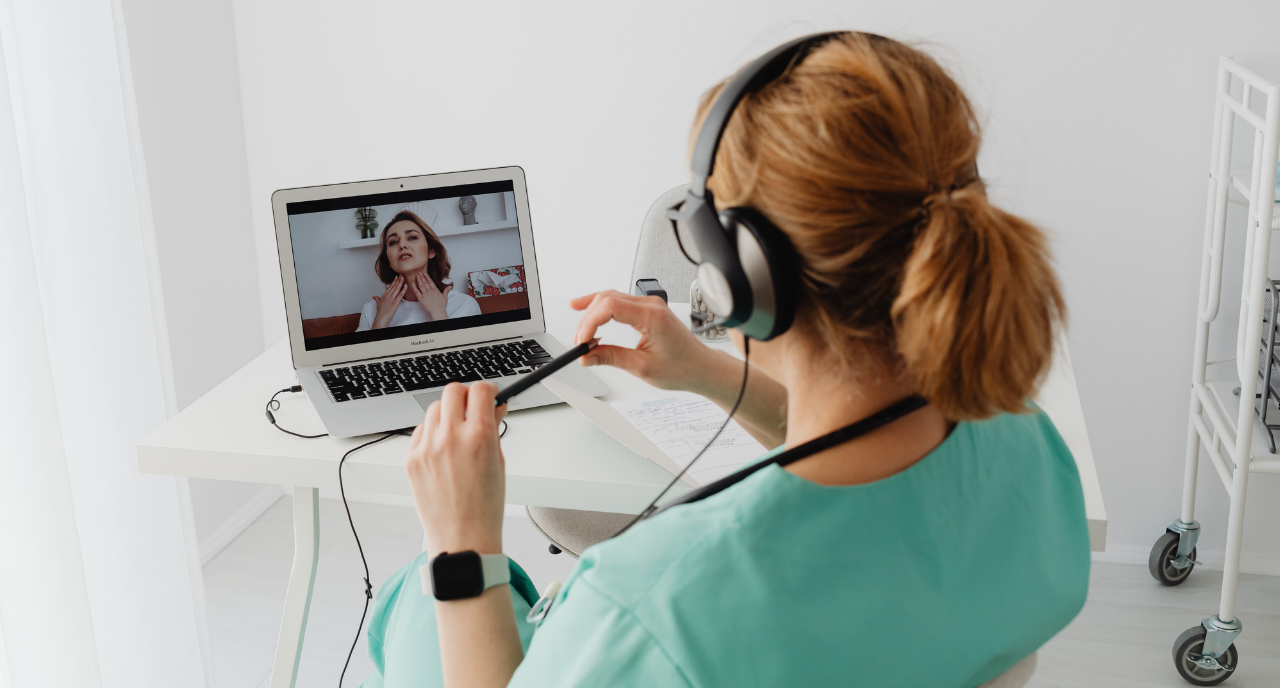 Remote healthcare gained prominence during the pandemic
Out-patients are increasingly opting for digital health services during pandemics. Remote health care can be provided through telephones, e-mails, websites, mobile apps and a host of digital platforms. By leveraging AI-based techniques, employing wearables and IoT-based devices, patients were able to communicate better and the doctors were equipped to navigate the treatment accordingly.
Telehealth services can be effectively employed in the diagnosis, prognosis and in course of treatment. Two key benefits remote health care system brought about during the period being –
Curbed the spread of disease by helping maintain social distance by avoiding crowding.
While more people opted for telehealth services, it reduced the number of patients visiting hospitals and reduced the workload on an over-burdened system reeling under the surge of the Coronavirus.
Banking – Change in the world of finance
While the pre-pandemic period saw a measured transition towards a cashless, digital transaction, the pandemic rapidly accelerated the trend at a remarkable rate. With customers skeptical of the spread of the virus through coins and currencies, most preferred contactless payments and financial institutions had to swiftly adapt to digital solutions, not to mention banks/financial institutions that shut down their operations during the pandemic. Enhanced peer-to-peer transactions (P2P payments), a huge increase in customers opting for digital facilities and most employees working remotely meant banks upscaling their digital platforms. Even elderly customers discarded paper currency and opted out of brick-and-mortar banks as an aftereffect of pandemic and the banking sector had to provide online services protecting customer data, proprietary data while enabling the smooth transaction.
According to the covid crime index 2021 report by BAE systems ,over 74% of financial institutions have seen a rise in cybercrimes since the onset of the pandemic. Consumers expect the institutions to safeguard their assets and data from phishing, hacking and other threats.
Education – the transformation to virtual classrooms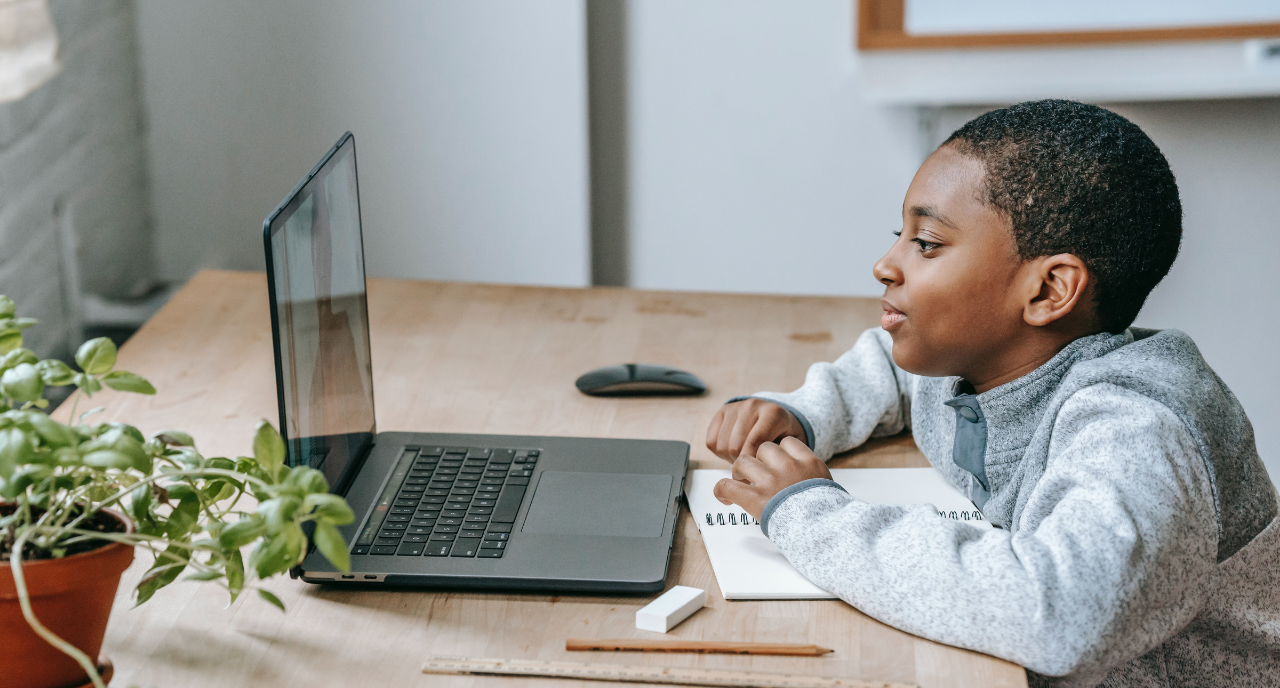 Facilitating remote learning through a host of educational tools
The education system has undergone a major overhaul with billions of students in schools and colleges across nations being confined to homes. United States Census Bureau reports that nearly 93% of people in households with school-age children engaged in some form of remote learning from home. Remote learning has been facilitated through a host of online educational tools enabling continuous communication between students and teachers. Various video conferencing and content sharing platforms are being employed for educational purposes.
Covid and its spread completely altered conventional educational structures. Some of the advantages associated with online learning are –
Allows for the collaboration of pupils from different geographies facilitating the free exchange of ideas between students from diversified backgrounds.
Classes can be recorded for effective reference in the future.
Logistics – getting everywhere by going remote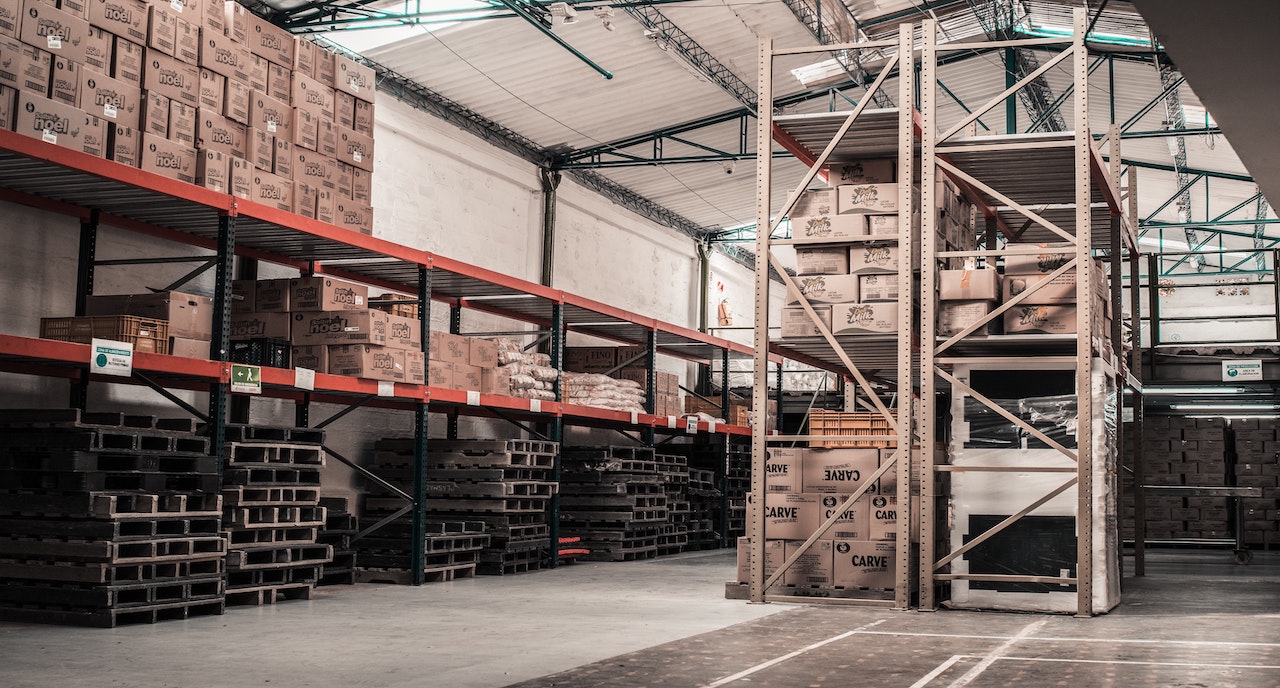 The logistics sector has been severly affected by the pandemic
With the onset of the pandemic, many countries imposed restrictions and went into lockdowns leading to a global supply chain disruption. The logistics and transportation industry got hit with raw materials and goods getting accumulated in factories/warehouses. Logistics 4.0 had already been in the domain before the pandemic set-in and that proved extremely beneficial during the pandemic. A newer age of logistics leverages data, cloud services and IoT to enable flawless service and workflow in the transit between manufacturing hubs to warehouses and then to the customers. Disruptions in the elongated supply chain exhibited the need for shorter supply chains and players are now focussing on involving local supply chains for a continuous distribution of goods. Another development is the understanding of the need to have inventories close to the end-user and the movement of freight employing multiple modes of transportation (multi-modal logistics).
Effects on public transport
Pandemic has completely changed the course of public transport systems around the world. With many public commutation services being terminated and with fewer people opting to travel together, the smooth functioning of the public transport systems came to a grinding halt. The income of public transport systems depends mainly on fare revenues and stakeholders realized that digitization of the process is essential to propel the system forward.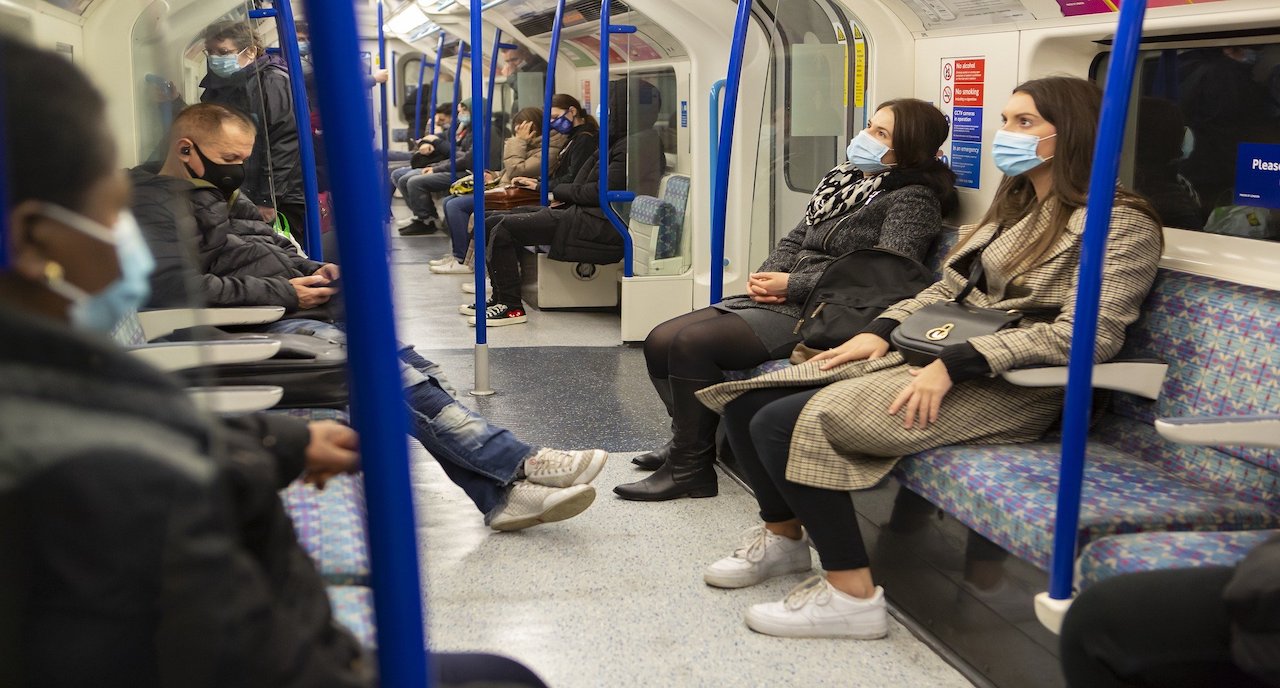 Pandemic has completely changed the course of public transport systems
Purchasing the tickets online – Even before the pandemic, users had started purchasing the tickets for their journey through mobile apps and other devices. We are now on the road to complete digitization. Transport companies and mobility solution providers should focus on providing apps and payment solutions that enable safe and swift transactions.
Advanced digitization – Transport systems have evolved and it's imperative that certain enhancements be made to suit safe travel during the pandemic. For instance, transport systems can provide online solutions which show the availability of the ticket, details of vehicles passing through a designated location, the seating architecture and also put an end to the sale of tickets once the mandated number of travelers in a socially distanced scenario is met.
Digital facets sustaining a new world
As seen above, a plethora of online solutions and services are supporting a pandemic-ravaged world. At the core of online service providers are certain highly useful elements.
Big data
Big data involves capturing data, storage and the analysis of the data for predictive analytics and user behavior analytics. Decision-making often depends on the data and its characteristics.
Cloud computing
Online delivery of on-demand computing services from applications to storage and processing power on a pay-as-you-go basis.
Artificial intelligence and machine learning facilitating digital transformation during the pandemic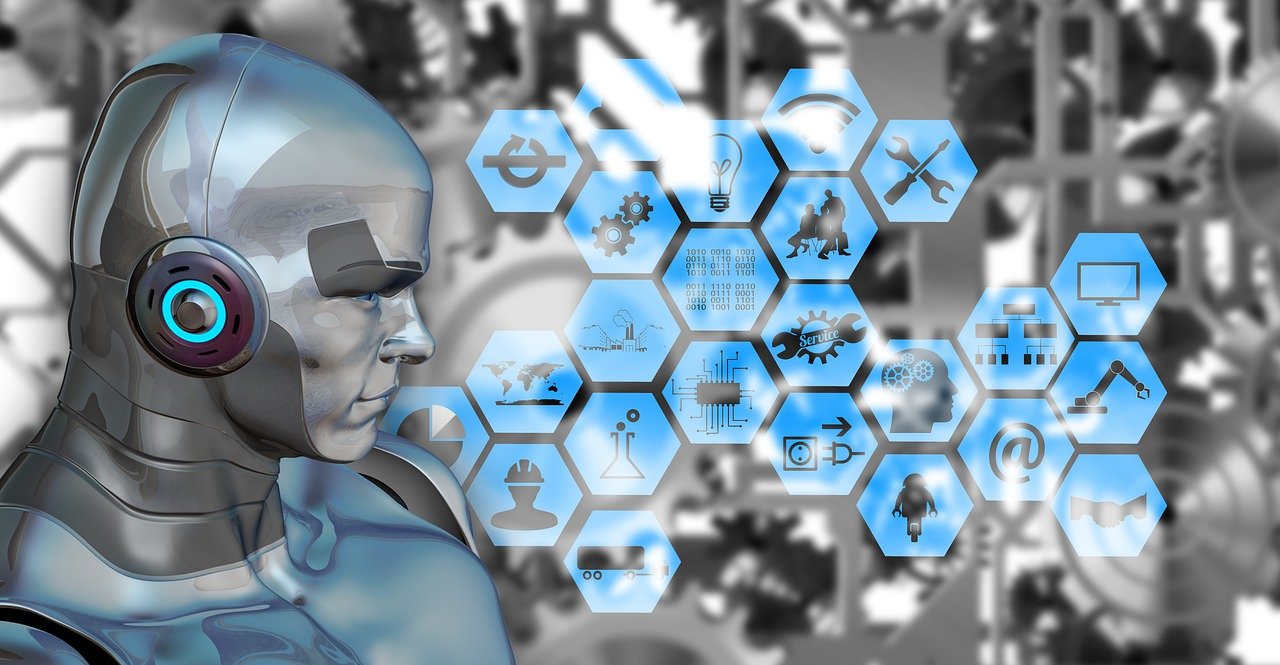 AI can analyze patterns and make informed decisions
Artificial intelligence equips computers to learn huge amounts of data, analyze patterns and then make informed decisions.AI is used in fields from automobile industries to medical surgeries and has widely aided effective analysis and curbing of Covid. Machine learning could be regarded as a subset of Artificial intelligence and the systems learn through leveraging data, statistics and also on a trial basis.
AI can successfully be employed to scout, analyze and derive patterns from hordes of databases. This is mighty effective in the health sector in a post-covid scenario when the number of patients and health complications have skyrocketed. Google Cloud AI has already collaborated with Harvard Global health institute for Covid-19 public broadcast to serve as an additional resource for first responders in healthcare, the public sector, and other impacted organizations. Google Cloud researchers developed a novel time-series machine learning approach that combined AI with a robust epidemiological foundation.
Internet of things (IoT)
Devices and objects with built-in sensors can be connected to the Internet and can serve as smart, receptive devices. Nowadays, almost every device is internet-enabled and connected and the plethora of daily devices getting added to the 'Internet of things' are vastly increasing.IoT has played a major role in facilitating digital transformation during the pandemic.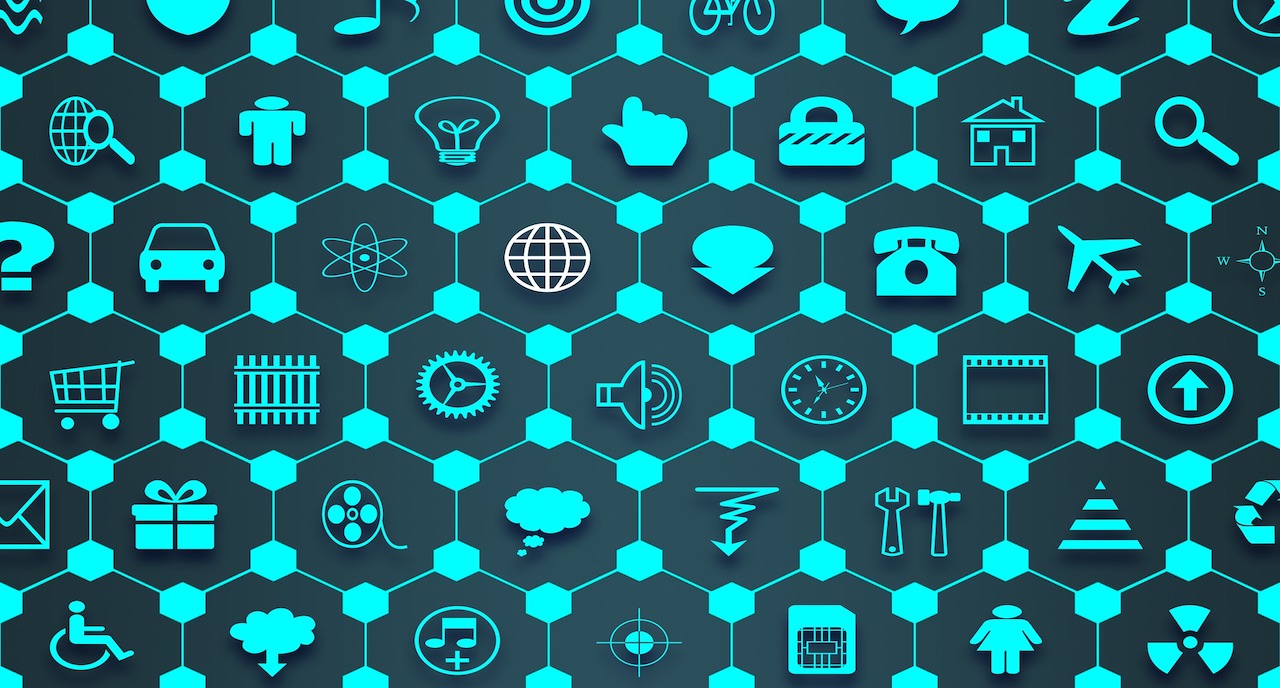 IoT-based devices are being widely used by a variety of customers
IoT-based devices have improved a great deal recently and are being widely used by a variety of customers to satisfy diverse needs. Being light-weight, easy to use and accurate, the popularity of wearable devices has soared. These devices reduce human interaction and provide accurate results utilizing the sensors put on them.
Stanford healthcare innovation lab conducted a study with 5,500 participants, using data from wearable health monitoring devices, demonstrating sensitive detection of COVID-19 using a smartwatch and the algorithm even detected COVID-19 illness 4 days (median) before symptom onset.
Safety – The key to every industry moving forward!
Almost all services are getting online post-pandemic and the future of enterprises thrives on providing a comprehensive digital solution. As customers and enterprises furnish key organizational and personal data online, it's imperative for online platforms to provide advanced device management solutions and safeguard critical data. The most important criteria would be to engage SaaS solutions that manage the working of organizations without compromising on safety.