MDM (Mobile Device Management) emerged in the early 2000s as a way to secure and control devices that the employees in an organization used. This started becoming more common in workplaces as time passed. The introduction of BlackBerry smart phones was the beginning of a new trend where people used personal phones to access work. However, when 2007 saw the launch of the revolutionary iPhone, it triggered the trend of BYOD (Bring Your Own Device) at work. This set off a real transformation in the way businesses were handled in and out of the workplace. Later, Android stepped in with affordable phones which again saw a booming change in market with its user-friendly products. All these trends came at the cost of protecting the company data and thus, a wide adoption of MDM took place all over the world.
Mobile devices have become an indispensable and essential factor in the corporate world these days. Organizations are increasingly realizing the power of a flexible work environment where employees can access organizational data and content on mobile devices from anywhere at any time. This in turn helped the employees maintain a balance between professional and personal life. Now here are few practical stats which will make you ponder about an MDM solution for your small business:
Four reasons why your SMB needs an MDM
Secured endpoints– Securing all the endpoints within an enterprise is one of the key features of an MDM solution. Along with monitoring, configuring and managing endpoints, an MDM solution allows the IT admins to secure all the devices and corporate data prone to misuse and unauthorized access. Without an MDM solution, confidential data and reports could be compromised if an attack of great magnitude occurs.
Empowering the employees with business resources– Provide work tools without any worries. Implementing BYOD or work from home can be made easier by providing managed devices. IT can remotely control these devices from basically everywhere.
Strong grip on data usage– An MDM solution lets the IT administrators take total control over the devices owned by the company. IT administrators can configure software programs, compel the device to be running a single application, block non-business websites and contents etc. Data usage can be monitored, and thresholds can be set for the same.
Remote troubleshooting– Remote troubleshooting also helps in reducing the device downtime, especially critical to SMBs that are dependent on limited device inventory. The device screen can be viewed remotely and controlled with the help of an MDM. Even if your business consists of very few devices, you can still use an MDM solution for numerous reasons such as real-time support and troubleshooting.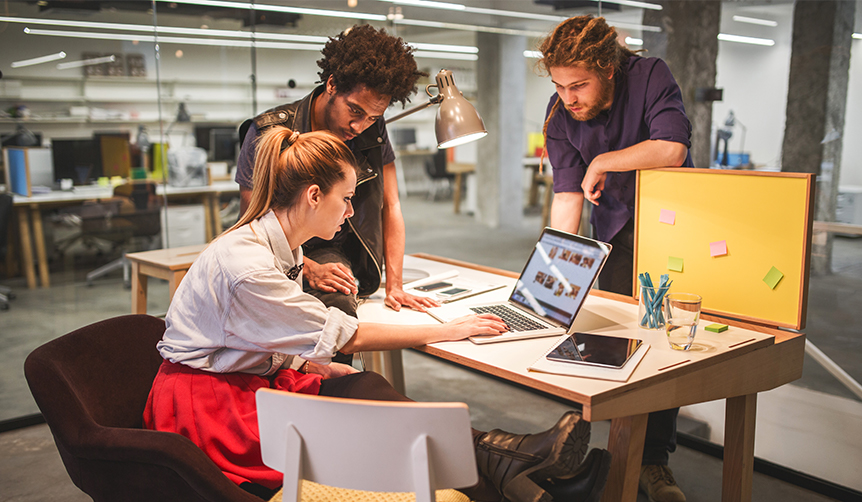 Factors to consider before choosing the apt MDM for your business
Management Scenario– First and foremost, the management scenario is to be determined whether it's BYOD (Bring Your Own Device), COPE (Corporate Owned Personally Enabled), CYOD (Choose Your Own Device) or COBO (Company Owned Business Only). As people become more and more tied to personal devices, companies have to take their employees' desires into consideration.
Types of device supported– If the company has already purchased devices, look for an MDM solution which supports the OS of purchased device. If there are various devices such as PCs, tablets, phones etc, go for UEMs. If the devices have not been purchased yet, go for devices that have dedicated enterprise features such as Samsung Knox, LG GATE etc. It's always safer to pick devices which complies with the services you use. It's advisable to think of the future too and choose an MDM solution which will help you scale.
Security Management– A pivotal hurdle in the selection of an MDM solution is the security management. Since employees might use corporate data remotely from any place at any time, passwords and proper authentication aspects must be in place. Redundant employees may misuse the device by accessing social media, gaming applications, websites that may lead the malware to the system, the solution should set the seal on proper lockdown or usage restriction of devices. In case of theft, a solution which can remote wipe or track location etc are highly recommended.
Try before you buy– Before committing to an MDM solution, it's better to make use of trial period wisely. Check out the interface, usability, knowledge base which is a store of information or data that's available to draw on for scaling customer support success, support team response and choose accordingly. For example, Hexnode offers a free trial version for one month where it's possible to enroll devices and test all the features provided.
Pricing– Small businesses tend to be more budget-conscious. There are MDM solutions which offer basic packs which are not expensive. Most of the products are priced per user per month basis usually. Even the high-end MDM solutions offer few basic packs in a reasonable price range which aims at SMBs.
Ease of use– It's crucial to not just look for an MDM solution that provides all the features at a reasonable price, but to look for one which is user-friendly. Easy and simple deployment of devices and device management are pivotal while using an MDM.
Support and service management– After the deployment of an MDM software, it's important to have quality support from the provider. Generally, support and sales are major deciding factors for the organization. It's always better to do a small research on the service and support provided by the vendor before opting for an MDM solution. Usually, organizations tend to pick a solution that has a quick and good responsive support and service team.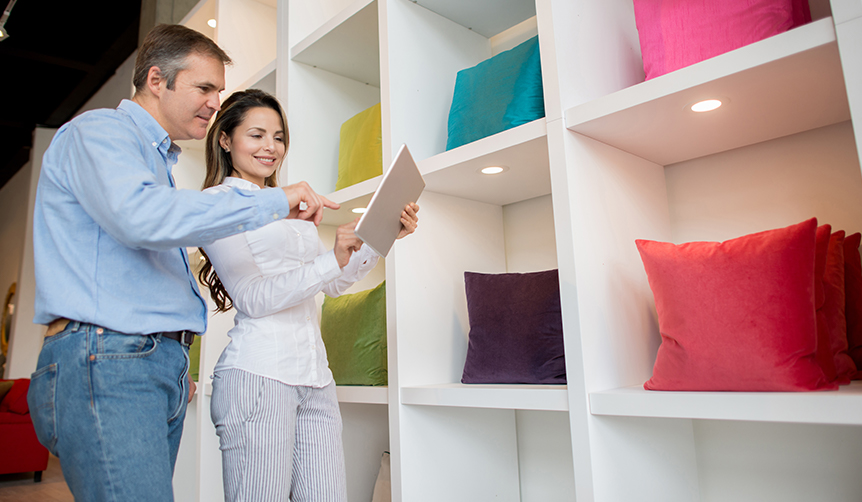 How Hexnode suits your business?
Central console for all device platforms– The company does not need to stick to a particular type of device categories such as iOS, Android or Windows. Hexnode handles all types of devices from a single console. Configurations can be set up individually for different platforms and deployed as a single policy.
Advanced device enrollment– Supports vendor specific and automatic enrollment techniques such as G Suite enrollment, Knox Mobile Enrollment, Apple DEP, Android Enterprise and Zero-Touch Enrollment.
Data and device security– In case the device is lost or has fallen into the hands of the wrong person, actions such as wipe, lock screen, scan device location, enable lost mode are few features that secure device data . These actions prevent leakage of valuable data from the device.
Kiosk lockdown– The iOS, Windows and Android devices can be locked down to a single app using the Kiosk mode feature. In addition, Android and iOS devices support multi-app Kiosk mode which lets the admin lock down the device to a bunch of apps/websites.
Productivity-enhancing device configurations– Network configurations such as Wi-Fi, VPN, email can be set up and applied to the devices over the air. Websites and applications can be blacklisted or whitelisted to improve working conditions.
Pricing– Hexnode provides five pricing plans from the basic one 'Express' to 'Ultra'. Hence, making the product affordable for businesses of any size. Moreover, Hexnode provides a free trial for a month with Ultra plan to check out the features.