There has been a growing rise in the utilization of smartphones, tablets and PCs, both personal and corporate-owned, within enterprises. With rapid digitalization, devices have found their place in the fields as well. Unfortunately, while the usage of devices couldn't be avoided, these sleek customer iPhones and Androids were not designed to survive dusty and harsh atmospheres. With a lot of intelligent planning and focused effort, Rugged Devices entered the arena and has to date been a lifesaver against those butterfingers and coffee spills.
With a list of benefits rugged devices potentially offer, such as waterproofing and durability to shock, vibration and extreme environmental conditions, they have made breakthroughs in construction, manufacturing, logistics, and military.
Providing a protective case alone will not transform a consumer device into a rugged one. Instead, a device must satisfy a list of quality criteria to make it into the rugged device category. To learn more about what makes a device rugged, I recommend reading Alissia Forster's 'The how and why of rugged device management'.
Microsoft vs. Android for rugged devices
Microsoft's Windows have been a long-time player in the computing industry. However, with Microsoft now intending to draw curtains over providing support to Windows Embedded CE 6.0 and Windows Embedded handheld devices and stop issuing of security patches and software updates, enterprises running Windows OS for their rugged devices will be compelled to seek refuge elsewhere. That leaves no other option but Android, the reigning OS for rugged devices. Among the many Android statistics, one cannot overlook the fact that Android controls 72.19 percent of the market share.
Global Rugged Tablet Market, Valued at US $599.1 Mn in 2017, is projected to reach US $946.0 Mn by 2025, Exhibiting CAGR of 5.9%.
–Business Fortune Insights
With such stark statistics, it is clear that the battle between Android and Windows in the Rugged Device Competition no longer exists.
What does an Android Rugged Device offer?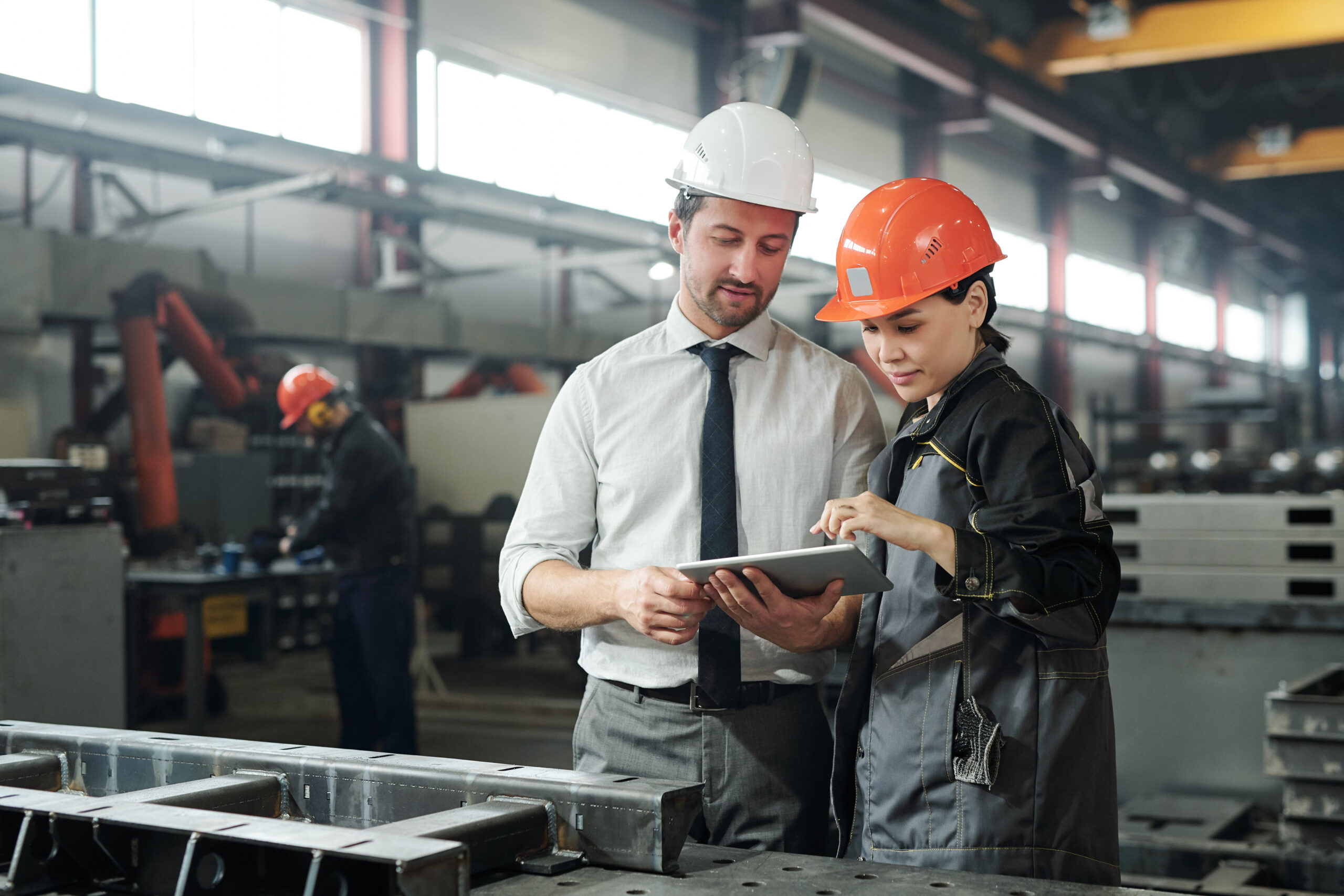 With industrial digitalization, rugged devices entered the market
As previously said, rugged gadgets are more than just protective cases. They, like their customer-grade counterparts, must meet the needs of users. Android's range of functionality has helped it dominate the OS battle.
Business friendly features: Apart from making the devices physically secure by providing tough and sunlight-readable displays, Android offers a lot more options in its settings with regard to Wi-Fi, Bluetooth, Android Beam etc. Google has also attempted to improve the device from a corporate standpoint by incorporating features like encryption, multi-user accounts, and Android Enterprise support.
Ease of management: Rugged devices are designed to be used in fields, away from corporates. Over-the-air enrollment has been made possible by Android's Zero-Touch Enrollment, which has proven to be a godsend for organizations who seek to enroll their devices remotely. Furthermore, the remote-control feature allows IT to troubleshoot issues without physically interacting with the device.
App Store: The list of applications available within Android's app store is pretty extensive. They feature games, music, movies, TV, books, magazines, and more.
BYOD and containerization: With hybrid work being an upcoming trend, corporates have adopted the BYOD notion. However, the security hazards it entails are not unforeseen. With the advent of containerization, organizations can now set aside their security concerns. Work and play apps are now maintained in separate containers. Furthermore, BYOD looks into data breaches as well.
Compatibility: Android-based rugged smartphones are compatible with a wide range of Bluetooth headsets and ring scanners that find frequent use in the field. They also have a built-in Near Communication Field (NFC) as an added advantage to further up communication.
Android Enterprise Recommended for Rugged Devices
In 2018, Android launched Android Enterprise Recommended, intending to assist enterprises in selecting, deploying, and managing devices. This initiative was later extended to cover rugged devices as well. Every rugged device is validated against a set of standards and best practices by Android to gain a place in the recommended category. This list of devices put forward by Android acts as a helping hand in their endeavor of rugged device selection. All an enterprise needs to do is search for the Android Enterprise Badge to ensure that the devices have been tested in accordance with the established standards and practices.
A step further – Rugged Device Management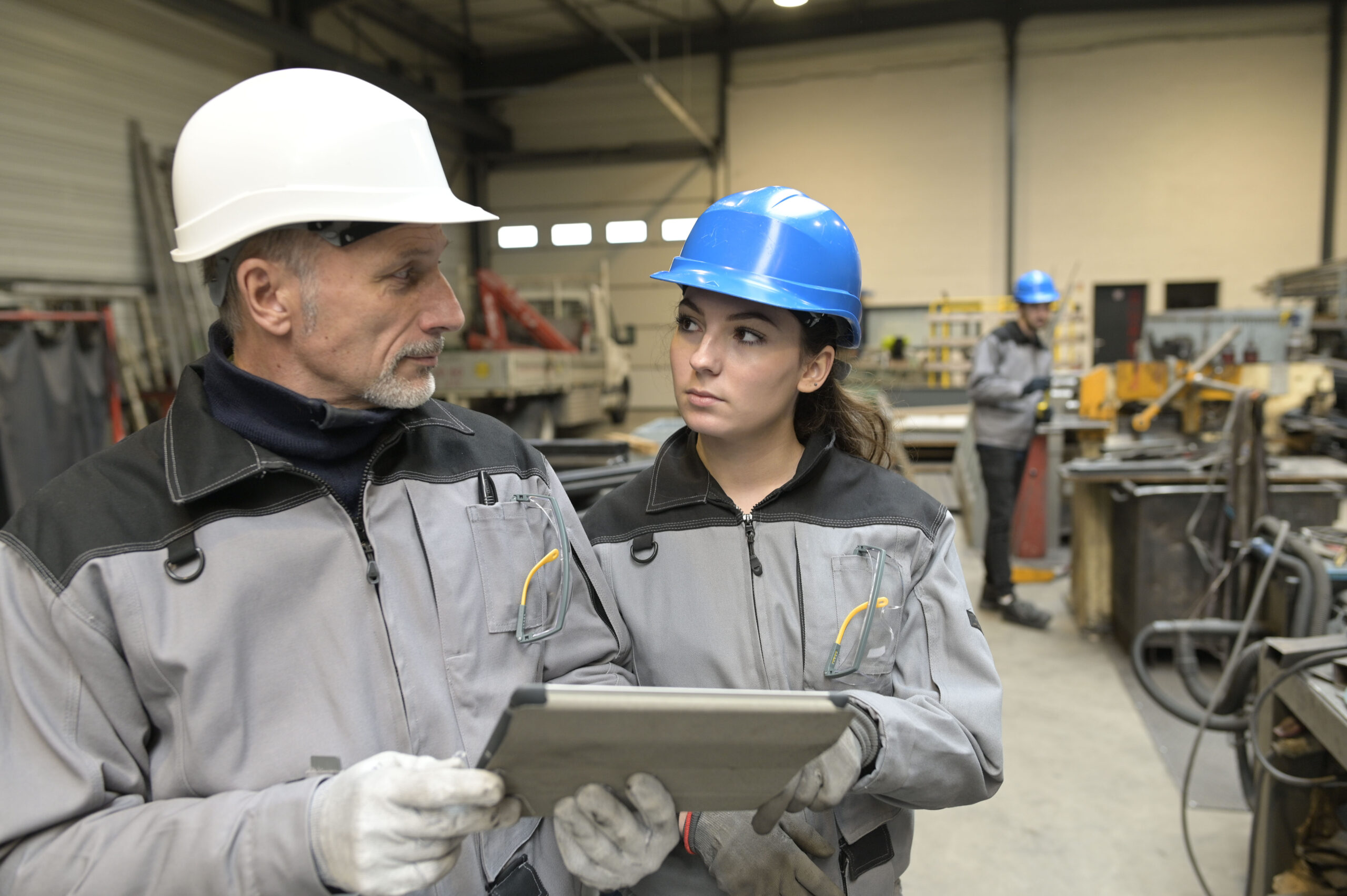 Rugged device management, a helping hand to IT Admins
With so much data going over the cloud, corporate devices can fall prey to cyber-crimes. However, managing a fleet of rugged devices is not a task that can be accomplished by an IT Admin alone. This is where UEMs enter the picture. Deploying a Unified Endpoint Management solution in conjunction with a set of security measures can help assure data security.
UEMs like Hexnode helps corporates ensure employee productivity by helping IT to blacklist/whitelist apps and URLs. From locking down your rugged devices through kiosk management to putting a limit on the amount of data utilized by apps through expense management and monitoring your network settings through security management, UEM covers it all.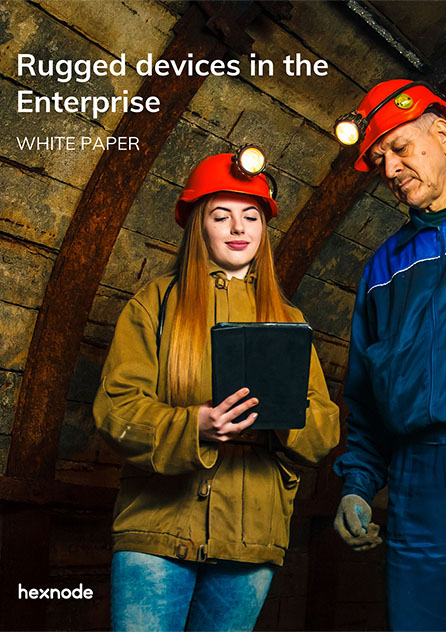 Featured resource
Rugged devices in the Enterprise
Rugged devices are being adopted in a wide range of industries due to their ability to withstand a range of outdoor conditions. But being equipped with OS like any other endpoint, their challenges are no different from the others. Get to know about the benefits of rugged devices and learn how to secure them with Hexnode.

Download white paper


Android's desire to make device management easier makes Android consumers' favorite. The release of OEMConfig via Android Enterprise is one such initiative. Aside from Android's set of capabilities, Original Equipment Manufacturers (OEM) contribute additional features to their devices. This proved challenging for UEM vendors who offered OEM-specific capabilities to their consumers as they had to incorporate the OEM APIs whenever advanced features were released. However, with the development of OEMConfig, UEM vendors enable IT admins to push the app remotely and thus manage the device at a granular level.
OEMConfig – Breaking the boundaries of Android device management
Closing Note
Microsoft's Windows, Apple's iOS and Google's Android have always been in a tug of war. However, when it comes to the rugged device market, with Microsoft silently leaving the stage and iOS not in yet, it leaves Android with no competition. With Android gifting its customers a plethora of features and making device management seem a breeze with the help of UEMs, I suppose there is no doubt about who the winner is.
Manage your rugged devices using Hexnode
Sign up for a free 14-day trial to discover how Hexnode can help your organization manage its rugged devices.
SIGN-UP