User management makes it easier for IT admins to manage user access to multiple IT resources such as systems, applications, networks and other assets. It doesn't just help clear up the chaos you might otherwise encounter on a daily basis, but rather plays an important role in ensuring data security by making sure only authorized users have access to the resources.
As more services are moving towards the cloud, it becomes a lot harder to manage users. Say, you have an application with multiple accounts with each account harboring users numbering hundreds. User management can be a boon in such situations. Why? Because it would give admins a clear picture of the different types of users and the level of access they have to the resources. It can also guide your team in making critical security decisions such as tracking down the source of a data breach or an information security incident.
How does user management work?
Each individual user will be assigned a unique identifier. Whenever a user accesses a particular resource, they will be authenticated by comparing their credentials against a database where the user details are stored. User management consists of various components. These include:
A universal repository where all user account information will be stored.
Defining user roles to enable role-based permissions and authentication.
Single sign-on to enable users to sign in and authenticate just once without going for the need to re-authenticate themselves each time.
Password synchronization.
Account provisioning for new employees.
Deactivating accounts and revoking licenses of users who leave the organization.
Manage user access through user, groups or roles.
Delegate a person or a group with all the associated configurations, applications and content.
Authenticate users by comparing credentials stored within the repository.
Authorize users to ensure they only access the right resources.
Generate reports to reduce the occurrence of various security risks.
Addressing various user management challenges with IAM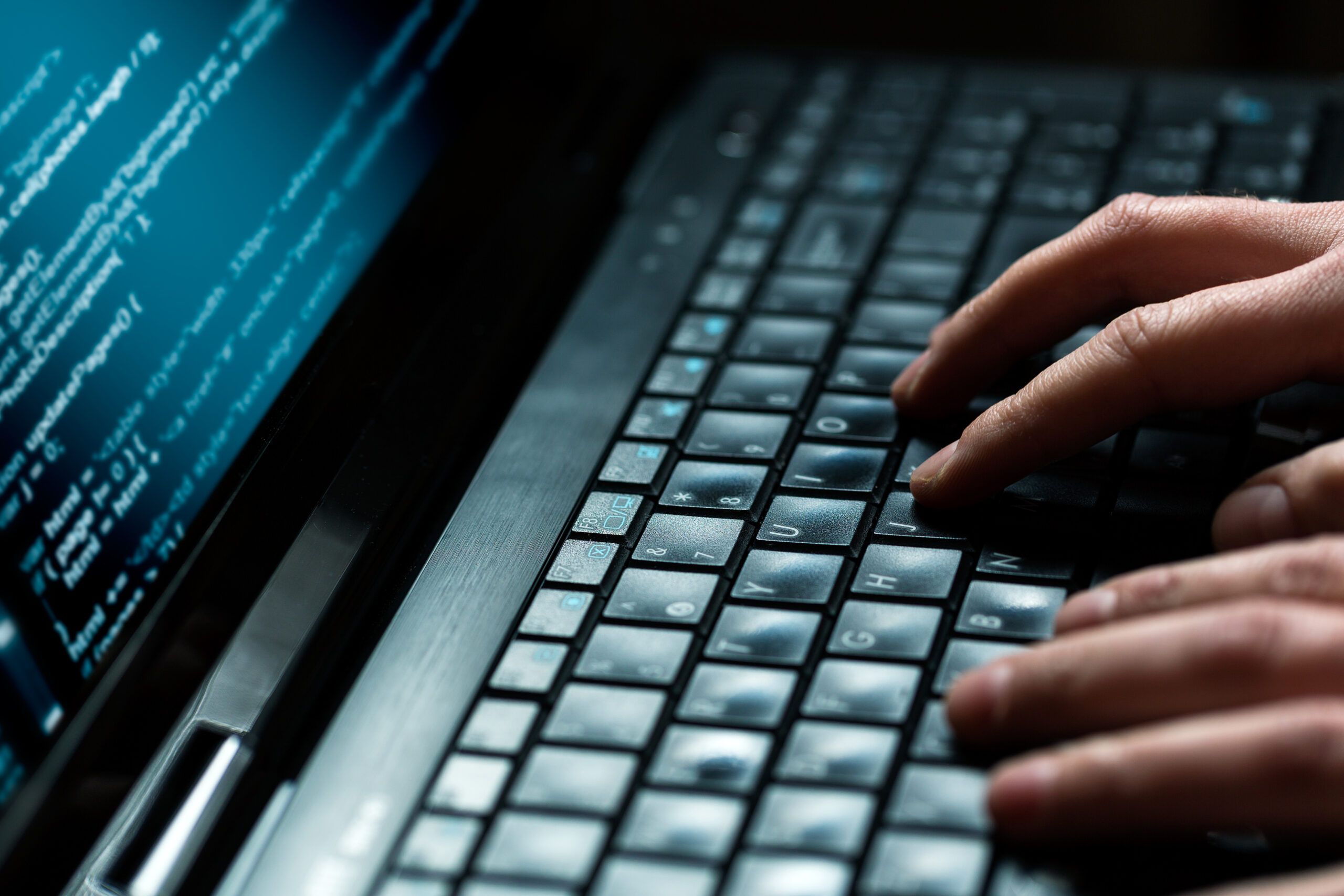 Keeping sensitive corporate data secure
The environment in which people work keeps evolving. More organizations are actively thinking about implementing a hybrid work model where employees are given the flexibility to work remotely as well as on premises. As the number of remote employees within your organization grows, it becomes harder to securely manage user access to corporate resources.
In our midst to protect sensitive data from various external threats, we often tend to overlook the risk of threats happening right within the organization. Employees are usually the weakest links when it comes to cybersecurity. The best way to educate employees on the importance of maintaining strict access controls is to conduct training sessions at periodic intervals. Bringing onboard tools that help admins manage user access can be the best way in which you can ensure your corporate resources are limited to just authorized employees.
Manually managing user access can be incredibly time consuming and nerve wrecking especially if you have a large number of employees under your scope. Here are some of the challenges you can address by bringing onboard an IAM tool that helps manage user identity and access:
Challenge: Poor visibility and chaotic approach to storing and accessing user credentials
Solution:
A centralized repository gives admins a clear visibility of all the user credentials stored and managed within the organization. It helps authenticate users while granting access to various corporate resources.
Challenge: Insecure access to resources
Solution:
Ensure the right employees are granted access to resources by implementing multi factor authentication and other authentication techniques.
Challenge: Assign access to resources based on job roles
Solution:
One of the core benefits of an IAM tool is that it makes it easier for admins to assign access to resources based on the user's job role, department or any other attribute relevant to your organization's workflow.
Challenge: Implementing a zero-trust framework
Solution:
Cyber attacks are getting more sophisticated. The best way to maintain continuous security is to monitor the access rights of your employees by continually identifying them and managing their access to resources.
Challenge: Securing privileged accounts
Solution:
Accounts with access to critical tools and business sensitive information are often privileged accounts. Unlike normal user accounts, privileged accounts require an additional layer of security given the sensitivity of their nature. User management makes it easier for admins to implement all the measures they need to make sure privileged accounts remain secure.
Challenge: Weak passwords
Solution:
The root cause of majority of data breaches can be traced back to weak passwords that were easily guessable. IAM tools play an important role in securing data as it stresses the need to implement strong authentication methods. You can define the complexity of the password and define the interval with which employees need to change them.
Challenge: Complete protection of PII and sensitive corporate data
Solution:
These tools come with in-built features that help organizations be in sync with all the requirements of regulatory compliance or industry standards relevant to their organization.
Challenge: Cut down manual time consuming tasks
Solution:
By automating your user management processes, your IT team can spend more time focusing on improving the security infrastructure of your organization and addressing various gaps within your current system.
Challenge: Smoothening the onboarding and exit process of employees
Solution:
Ensuring a smooth onboarding and exit process is vital. Identity and Access Management makes it easier for admins to easily onboard users and provide them with instant access to the tools they need. There can always be the risk of employees still having access to sensitive corporate data long after they leave the organization. This can be incredibly risky and result in the cropping up of a variety of breaches. With IAM, admins can immediately revoke the access of corporate resources of these employees.
Challenge: Balancing ease of use and security
Solution:
Usability is just as important as ensuring the security of corporate data. An IAM tool can help find that right balance in ensuring usability and security.
How does UEM fit in all of this?
Features like user access, authentication, and authorization are some of the connectors that bridge endpoint management and IAM together. Rather than using two independent tools to manage user access, you could use a feature-rich UEM tool that not only secures the applications and resources you have in hand but also ensures smooth user management by offering a variety of IAM specific capabilities such as single sign-on, multi-factor authentication, integration with identity providers, defining password complexity requirements and enforcing group policies.
5 ways in which UEM helps in user management
1: Easier user onboarding and provisioning
A modern workplace should be flexible enough to support both personal and corporate owned devices. Choosing a UEM tool that works well with your organization's policies greatly lightens up your IT team's workload. You could either choose from a number of user initiated enrolment methods or automatically enroll and provision the devices with necessary configurations with zero touch deployment methods.
Users can be easily managed by either enrolling them in groups or individually. You can assign multiple devices and associate policies to a single user. The user management capabilities also extend to editing details of an existing user and deleting users if they are no longer a part of the organization or the concerned department.
User groups give admins the convenience to group multiple users based on a common attribute, this could either be the department they work for, the type of device they use, or the OS platform. Like individual users, user groups can be edited and deleted as well. Another perk of creating user groups is the easier distribution and management of apps and resources. Say, you need to push a particular file to all Mac users or users from within a specific department. This can be done with the help of user groups.
Employees are given the flexibility to work from anywhere, though this gives them the convenience to use their own personal devices for work organizations would always have that nagging worry to make sure that their corporate resources stays protected. Separate groups can be created for such users and secure encrypted work containers enabled on these devices to make sure corporate data stays safe.
2: Incorporate additional layers of security
Single Sign-On (SSO) and Federated Authentication provides organizations with the additional security they need in ensuring only authorized users are granted access to the resources. It also saves users from the trouble of reauthenticating themselves each time they try to access a particular application. Access to multiple tools can be granted with just a single set of user credentials. Hexnode makes use of Google Authenticator and Microsoft Authenticator to ensure secure access to its management portal. Integration with SSO providers like Okta makes it easier to import devices and users with their Okta directory credentials.
3: Securely manage users with multiple enterprise integrations
Identity providers (IdP) stores and identify users. They usually work alongside SSO providers to authenticate users. IdPs are not just specific to users, they also authenticate devices and other entities connected to the network. Integrations with IdPs such as Azure AD, Microsoft Active Directory, Google Workspace and Okta makes it easier to enroll users with their current credentials, import users, groups, organizational units and domains and initiate periodic and real time syncs to stay updated with any changes.
4: Create custom, dynamic groups and generate reports
Organization plays an important role in user management. Grouping devices helps in neatly segregating devices based on a number of business requirements. This would give your team proper clarity on the different types of devices being managed within the workplace and the level of access they maintain. You can also perform multiple remote group actions on the devices such as:
Fetching device location.
Clearing passwords.
Locking up lost or stolen device.
Wiping sensitive data from the device.
Execute custom scripts on Mac and Windows device.
Disenroll devices.
Edit various device attributes.
Associate policies.
Change device ownership.
Dynamic groups are not static but rather changes based on the conditions set during a sync. You can always expect to see devices move in and out of the groups when a sync occurs. This gives one a better understanding of the number of devices that are currently compliant with a particular condition or attribute. By selecting the group, admins can get a complete overview regarding the group such as the total number of devices present within the group, number of compliant and non-compliant devices, inactive devices and last sync time.
Maintaining continuous visibility is vital. Reports are a great way to keep track of the number of users that are out of compliance with your current business requirements. Some of which include:
Users with encryption not enabled on the devices.
Users that don't meet the current compliance requirements.
Unenrolled users.
Active Directory users.
Users with passcodes disabled.
Users with inactive devices.
BYOD users.
5: Ensure data security by securely off boarding users
All the security configurations and measures you place while onboarding new users should be given during the exit process too. This ensures employees don't continue having access to sensitive corporate resources long after they leave the company. User management with UEM makes sure employee access to these resources are immediately removed upon termination. Access revocation and other processes that form a part of an organisation's exit strategy can often a long and convoluted process, user management with UEM makes this process a lot easier where individual users, user groups and device groups can be remotely deleted from the UEM portal.
Final thoughts
With the increased reliance on data security, the need to incorporate user management within the workplace has never been clearer. Using a UEM to manage user access to corporate resources not only takes care of various regulatory compliance requirements but also streamlines the workload of your IT team by taking away the dependency on users to manually enable the required configurations and settings on their own. In addition to managing access across various devices, user management stresses the need to enforce various authorization techniques to ensure the confidentiality of data handled within the organization.
Hassle free user management with Hexnode UEM
Managing users within the organization shouldn't be a hassle any longer. Try Hexnode UEM free for 14 days to efficiently onboard and manage users.
Sign up