A Fire OS Kiosk Lockdown Software is a tool that locks down the Fire tablets to just the essential apps by disabling access to the Home/Launcher. Using Fire OS Kiosk Lockdown software, the Fire tablets can be converted into specific-purpose secured work devices. These devices are locked down into the required work apps or even a web browser. Using Kiosk for business purposes is a foolproof method to ensure enhanced security. Limiting employee access to the work apps in the work device ensures greater work efficiency. One of the easiest methods for implementing kiosk is to use a Mobile Device Management (MDM) solution.  
What is Fire OS?

 
Fire OS is a mobile operating system created by Amazon for Fire tablets and Fire Phone. It has been built upon the Android Open Source Project (AOSP). Amazon Kindle is a well-known example of a Fire OS device. Fire tablets are a great favorite for business purposes due to their low price.  
Fire OS tablets vs Android tablets

 
Fire OS

 

Android OS

 

A mobile operating system developed by Amazon based on AOSP.

 

A mobile operating system developed by Google. 

 

Instead of Google Mobile Services, Fire OS boasts of Amazon Services. Amazon Services include Amazon Play Store and Silk Browser.

 

Includes proprietary software like Google Mobile Services. GMS includes Google Play Services, Google Play Store and Google Chrome.

 

The latest Fire OS version is Fire OS 7 based on Android 9 (Pie).

 

The latest Android version is Android 11.

 

Examples of Fire devices include Fire TVs and Fire tablets.

 

Android smartphones, tablets, 

watches and many more devices are powered by Android OS

.
Advantages of locking down Fire tablets using Kiosk Software

 
Data and device security: A Fire Kiosk Lockdown Software restricts the user from accessing any inessential apps and web pages.

 It prevents the user from accidentally tampering with the Amazon Fire device settings or accessing malicious sites thereby increasing the security against a cyber-attack or data breach.

 

Specific-purpose: The Amazon Fire tablets 

are converted

 to specific-purpose devices that can 

be used

in various business use cases

. 

 

Efficient usage of employee/customer's time: Preventing any confusion or distraction from the task at hand is desirable for both employees and customers. Locking down the devices using a

 

Kiosk Lockdown Software would save precious time for the users.

 

Cost-efficient: Employee access

is limited

 to the work apps and hence it 

eliminates

 the data costs incurred by non-work activities. The Amazon Fire tablets are also one of the cheapest options compared to the kiosk alternatives in the market. 

 
MDM as a Fire OS Kiosk Lockdown Software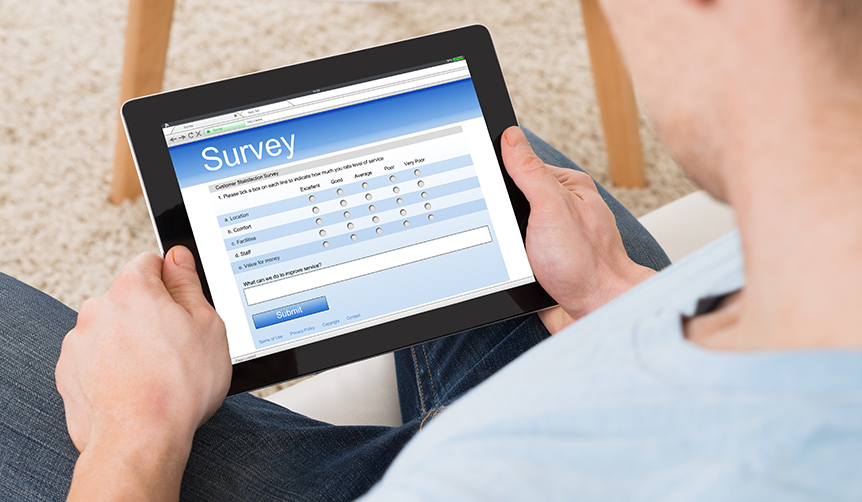 Patient filling a survey in Fire tablet locked into Kiosk Mode

A mobile device management (MDM) solution like 
Hexnode
supports kiosk management for Android devices including Amazon Fire tablets. In addition to locking down the device into a kiosk mode, 
Hexnode
supports other features which contribute to greater device security and efficient management:
Hexnode Kiosk Browser: Surfing the Internet can bring a fair share of security risks. 

Hexnode

Kiosk Browser is a secure browser that limits the user access to the whitelisted web pages. Both single-tabbed and multi-tabbed browsing features are available.

 

Hexnode Messenger: The IT admins could often find themselves in a situation where they 

have to broadcast

 messages to all the device users. The 

Hexnode

 Messenger addresses this need and simplifies the communication between the admin and the user. The messages can 

be broadcasted to

 multiple users/devices at the same time.

 

Remote View: The Remote View feature is available for all enrolled Amazon Fire 

tablets.

The device

 can be 

monitored

in real-time which can be a boon for effective troubleshooting. 

 

App Management: With 

Hexnode

 MDM, you can push the apps remotely to the device before locking it down into Kiosk Mode. 

 

File Management: Files can 

be pushed

 remotely to the Fire Tablet from 

Hexnode

 Web Portal.

 

Hexnode Kiosk Peripheral Settings: A device locked into Kiosk Mode usually do not have any access to the device settings. Configuring the 

Hexnode

 Kiosk Peripheral Settings gives the user access to specific required settings like network settings. The Network Settings that can 

be configured

remotely are device-specific. The IT admin can also configure display settings such as brightness or configure the device to always keep its screen on. The hardware/software buttons like the Power button, volume button, and the recent apps button can also be enabled/disabled.

 

Kiosk Screensaver: Image files can 

be used

 as kiosk screensavers for the tablets locked in kiosk mode using 

Hexnode

 MDM. The supported file formats for the images are JPG and PNG.

 

Remote Wipe and Lost Mode: Lost devices are a source of headache for any business. 

Hexnode

ensures the prevention of data loss/leakage by giving you the

option

 to enable the Lost mode or remotely wiping all the corporate data on the device.

 
With Hexnode, user access can be limited to a single app or a set of multiple essential apps. The device can also be configured as an Internet kiosk which allows the user to surf only the whitelisted websites. Configuring the device as a digital signage would convert it into an advertisement display.  
Single App Kiosk Mode Features

 
The Amazon Fire device can 

be locked

 down into a single application or a single PDF/video file. Most of the apps that run in an Android device also runs in a Fire tablet. The App Testing Service (ATS) can 

be used

 to check if the Android app is compatible with Amazon Fire Tablet.

 

The hardware and software buttons of the device can 

be disabled

 remotely by configuring it in a policy. 

 

Peripheral controls such as volume and brightness along with network restrictions can 

be configured

 in a single policy. 

 

Background apps can 

be configured

 for hiding the apps running in the background without user interference. 

 
Multi App Kiosk Mode Features

 
Restrict

s

the 

user

s

to

 

a 

handful of essential applications or file shortcuts. 

 

Configure networks

,

 

and 

app restrictions

 can 

be configured

 with

, and

 peripheral settings.

 
Web App Kiosk Mode Features

 
The Amazon Fire tablets can 

be locked

 to a single Web App or multiple Web apps. Web URLs can 

be added

 as Web Apps in the 

Hexnode

 Web Console.

 

The Web Apps can 

be configured

 to open with 

Hexnode

 Kiosk Browser which would open only the Web apps and whitelisted Web URLs.

 

Both single tabbed and multi-tabbed browsing 

are 

available in 

Hexnode

 Kiosk Browser.

 
Digital Signage Display Kiosk Mode F

eatures

 
Add images from the device or the 

Hexnode

 File Manager to 

be played

 in a loop or statically.

 

Play the images in shuffle.

 

Configure the screen orientation and screen brightness remotely.

 

Schedule the device to sleep after a specific number of loops.

 
Amazon Fire tablets are an excellent choice for low-budget business use cases. Since Fire OS is forked off from Android, these devices also enjoy a wealth of features at a lower price. The budgetary attraction compensates for the comparatively lesser features as compared to Android devices. Moreover, with an MDM solution, locking down the tablets down into kiosk mode and rendering them useful for a specific purpose is a cakewalk.