Devices becoming non-functional or facing issues and attending to them and solving them at the earliest are routine tasks for an IT admin. However, the absence of an efficient platform or mechanism to monitor and manage these endpoints can make their job tedious. Well, that used to be the case before the Remote Monitoring and Management (RMM) software came to the scene. Here we will have a look at the top 10 RMM solutions that can help you proactively manage your end user's devices and provide real-time support and assistance.
RMM tools are common elements of an IT admin's toolkit. These tools help them get real-time data on the devices that are part of their network. Not just that, you can follow a proactive than a break-fix approach with these tools in place as you will be notified of all the chances of possible device issues even before they appear at the user end.

Stay on top of your assets with Hexnode's RMM solution
Essential features of RMM tools
Benefits of RMM tools
RMM tools offer a lot of benefits for organizations.

Top 10 RMM solutions
Given below is a list of the top 10 RMM solutions that makes remote management and monitoring easier.
1. Hexnode UEM

Hexnode UEM is a unified endpoint management software solution from the San Francisco-based IT company Mitsogo Inc. It has bagged much recognition, including being named the Gartner Peer Insights Customers' Choice for UEM tools. Further, it has also been recognized as the key innovator in the MarketsandMarkets global forecast (2018 – 2023) report for the MDM market, in addition to being recognized as the high performer and momentum leader of fall 2019 by G2. Hexnode was also recently cited by Gartner's 'Midmarket Context: Magic Quadrant for Unified Endpoint Management'.

Monitor and manage your enterprise devices with Hexnode UEM

Hexnode also supports key RMM functionalities like remote access tools, compliance checks and configuring and pushing software updates along with report generation. Additionally, you can also extend your management capabilities to include wider aspects ranging from user enrollment and security management to advanced functionalities like kiosk and expense management, all under a single pane at an affordable price range.
Pricing: It starts at $1.08/ device

2. NinjaRMM

NinjaRMM, founded in 2013, is a powerful tool helping MSPs and IT professionals simplify the complicated management process with the help of an intuitive and user-friendly RMM. It serves the purpose of an integrated RMM solution by bringing the necessary capabilities like remote monitoring and management, patching, network management and IT asset monitoring under a single roof. It offers a lot of integrations allowing you to use a wide range of features offered by tried and tested industry experts. Its key aspect is its one-touch remote access feature that allows you to control your user screen almost momentarily.


Pricing: It starts from $3 per month

3. Atera

Atera is an all-in-one RMM suite for MSPs and IT professionals, including everything you need in one place, including PSA, remote access, patch management, IT automation and alerts, helpdesk, ticketing and reports. It best suits MSP's and mid-size to large companies. It offers a really intuitive dashboard that helps you find all your device issues in one go. One of the key highlights of this RMM software is their pricing feature offering unlimited devices for a fixed monthly cost and charging per technician rather than per endpoint. Furthermore, its clean and intuitive-to-use web interface allows you to perform all your tasks from a single place.


Pricing: It starts at $79/ technician/month
4. Auvik

Auvik offers a fast and powerful cloud-based network monitoring and management support system. Additionally it also provides secure remote access to network devices providing giving you complete network visibility and control. It has a traffic insight screen that is really intuitive. With their network scans, an updated database of active systems can be maintained with helpful information like switchport locations, VLANs and software versions, among others. Its network configuration map is very useful in helping you locate where devices are located within the environment, along with giving you an easy view of your network with a smooth and easy-to-navigate interface.

Pricing: It starts at $150/month
5. Domotz

Domotz is an RMM solution that offers a powerful network monitoring software for MSPs, System Integrators, IT and security professionals. With integrated features such as network configuration management, versioning and backup, network topology map, integrations with PSA, documentation and ticketing systems, it meets most of your requirements. With easier visualization of devices that are online and offline, it offers better transparency of interfaces, cloud solutions and speed of operation. It's easier to integrate with ticketing systems and other wireless controllers giving you greater flexibility. Another notable aspect is its per-site plan rather than per endpoint, making it a way more affordable option.



Pricing: It starts at £19/month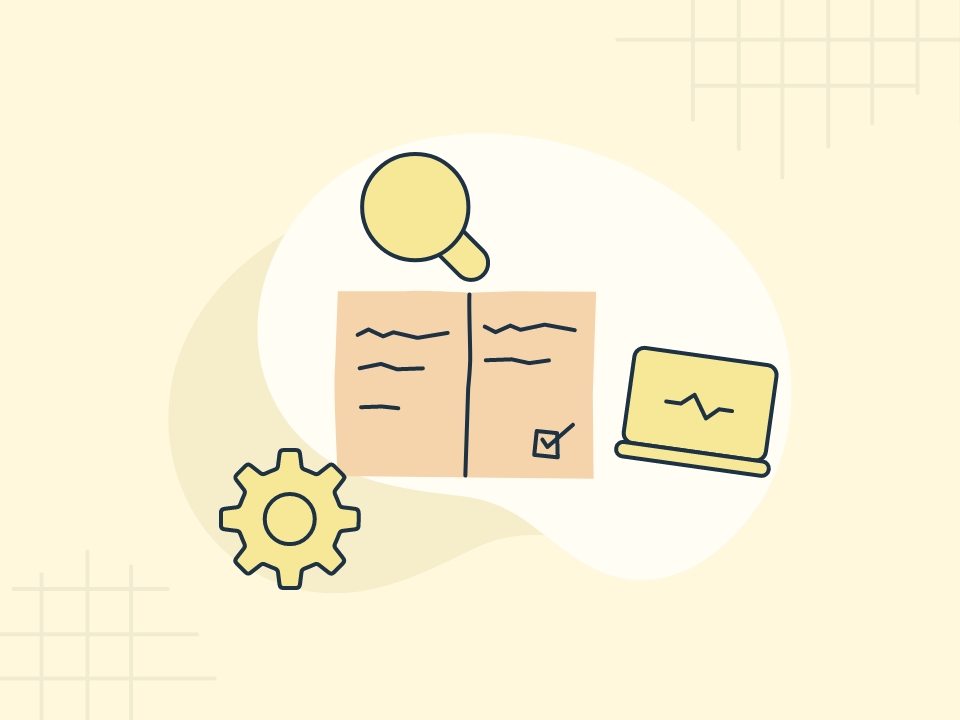 Featured resource
RMM starter kit
Check out this handpicked collection of resources you need to kick off your RMM journey.
DOWNLOAD RESOURCE KIT
6. LogMeIn Central

LogMeIn Central is a cloud-based remote monitoring and management solution that helps IT professionals effectively manage and secure their endpoints. It helps you manage all your endpoints, both of your remote employees or even the ones scattered across the globe. It offers a lot of benefits. This RMM software has a good adaptability to internet speeds and lets you manage the endpoints you need to control without many delays. Another notable aspect is the ease with which it allows account administrators to add and revoke access to a computer for a specific user making it easier for large teams with external contractors.



Pricing: Its basic plan offers $954.99/ year for 25 computers

7. PRTG Network Monitor

PRTG Network Monitor is an agentless network monitoring software from Paessler AG. It is a RMM software with sensors acting as the monitoring elements whereby each of these sensors monitors different aspects of your infrastructure. This easy to 'setup and configure' software can be installed to monitor any device that you have, such as UPS, servers, ISP, and even air conditioners. It allows you to automatically scan and add devices to monitor or even pick the device aspects you want to monitor. Some of the other notable features include a customizable map feature that allows you to choose monitoring stat displays and set them up on a rotating display, especially when your organization manages a large number of devices.



Pricing: It ranges from $1750- $15500/ year for a number of devices ranging from 50 to 1000, respectively
8. ManageEngine Desktop Central

Desktop Central is ManageEngine's UEM and security software addressing the requirements of IT administrators. It helps in patch management, software deployment, mobile device management, OS deployment and remote control to troubleshoot devices. It further helps you leverage your security functionalities with additions like vulnerability assessment, application control etc. It combines desktop management (with support for Windows, Mac and Linux) with mobile device management (including iOS, android and windows devices). With this, you can have administrative control over the entire organizational chart in your company and segment it and better manage your endpoints



Pricing: It offers a free edition for up to 25 computers and 25 mobile devices (fully functional) and has a variety of higher plans like professional, enterprise and UEM editions with subscription prices ranging from $795 to $1095

9. N-able RMM

N-able is an IT suite that includes N-central, RMM and backup tools. It offers a full-featured stack of integrated monitoring, management, security and ticketing tools. With N-able RMM, you can onboard in record time, easily identify and remediate issues before they begin affecting you and thus helps you manage complex networks more accurately. Basically, it's a suite of tools in a single installable file which also helps you add features you need on the go. Its easy UI allowing you to see system status and identify alerts easily, along with a provision to see all network computers in a single location simplifying remote connections and inventory reports are some of its key benefits.

With its easy UI you are directly given insights on the system stats and helps you identify alerts without a delay. The provision to view all the network computers in a single location is yet another benefit simplifying the management of remote connections and inventory reports.



Pricing: Quote based

10. ConnectWise Automate

ConnectWise is a platform that offers a wide variety of services from business management, unified management to cybersecurity and other expert services like a helpdesk. ConnectWise Automate is its RMM solution. It offers native patch management along with out-of-the-box scripts, around-the-clock monitoring, automation capabilities and automatic asset discovery. Some of its features like remote connectivity, accessing CMD without controlling the user's screen and scripts makes it more than just a remote PC viewing tool.

Some of the other key aspects like remote patching and a variety of integrations act as upgrades to the existing functionalities. Further, with alert customizations you are given a granular control over various aspects related to alerts.



Pricing: Quote based


Disclaimer
All product and company names are trademarks™ or registered® trademarks of their respective holders. Use of them does not imply any affiliation with or endorsement by them.

Start your free trial today!
Sign up for the 14-day free trial and experience Hexnode's remote monitoring capabilities firsthand!
Try out now