Corporate work has been subjected to many unprecedented changes in the recent past. We have seen some fantastic breakthroughs in the workplace, especially during the pandemic era. In addition, the evolution of technology has helped automate some of our work and ease the daily schedule of employees and achieve results faster.
Companies have started prioritizing employee needs and opinions while keeping privacy and security as the prime focus. Remote work is quickly gaining traction, and more industries have adopted a remote or hybrid method. According to Gartner, at least 48% of the employee workforce will continue to work remotely post Covid-19. It means that these employees need to communicate more effectively and collaborate digitally to achieve expected outcomes.
The contemporary workplace is fast, efficient and much better at safeguarding its data when compared to the traditional workplace. Better communication facilities and mobile working abilities are some salient features that make it a win-win situation.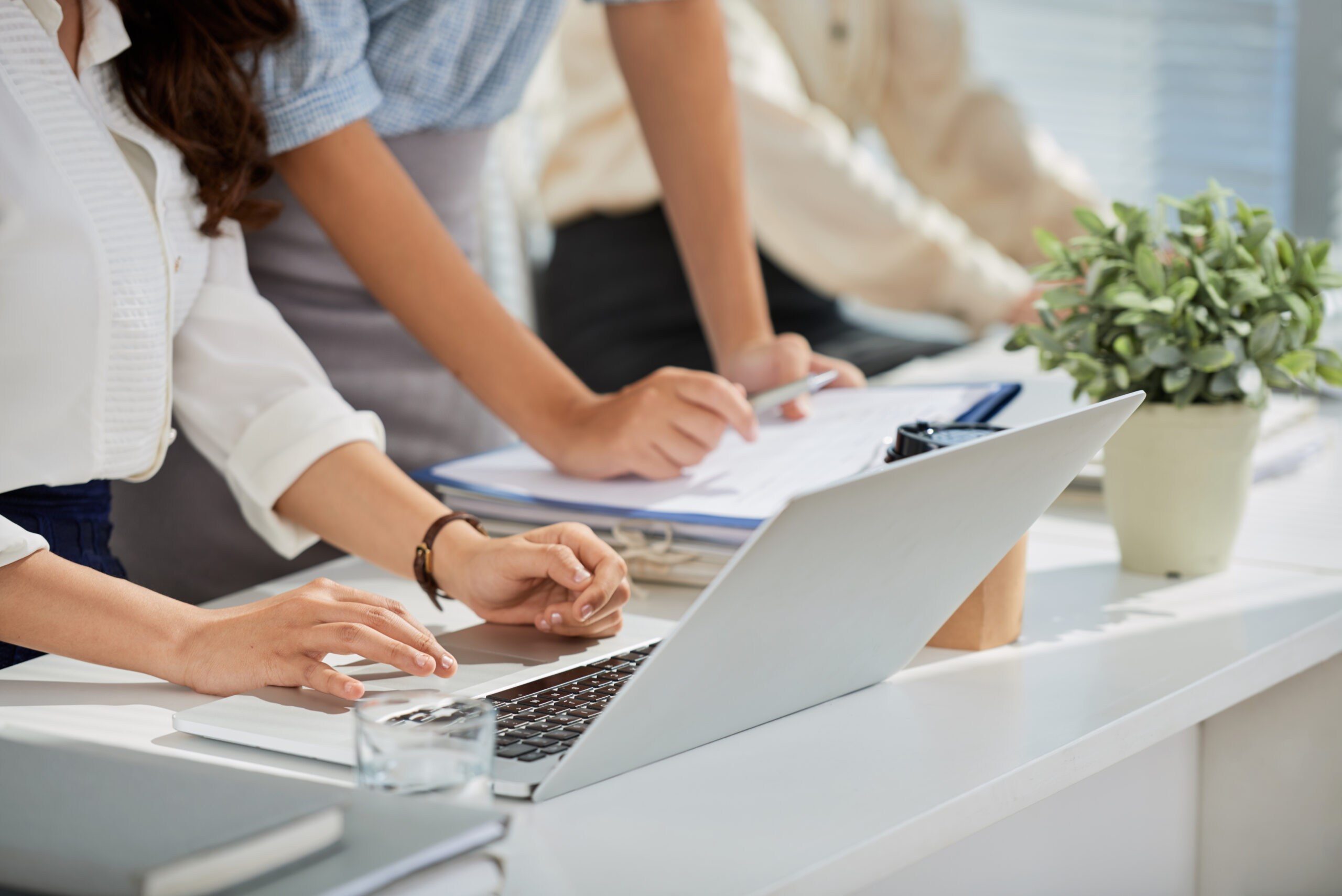 Employees working in the office
The modern workplace in a nutshell
New additions to the office which boost employee morale and productivity make the office an ever-evolving space. The traditional form of the workplace is a technique that's being abandoned, and more industries are focussing on a digitized workplace.
Digitizing a workplace has multiple benefits, but the most important benefits include ease of work and better data security. Thanks to digitization, employees no longer need to travel to the office but can work from anywhere and on any device without compromising data security. Employees have adapted to using more intelligent tools to help ease the transition in the workflow, be it remote or hybrid work.
Tools used in the modern workplace
Whether it's device management, customer success or even HR work, different tools help in easing an employee's daily work. Here are a few tools to help you get started:
Device Management and security: Hexnode
Hexnode is an award-winning Unified Endpoint Management (UEM) Solution that specializes in providing enterprise security. It facilitates seamless deployment and onboarding of devices and allows IT admins to monitor devices remotely. Hexnode provides device management and security features for Android, iOS, Windows and macOS devices.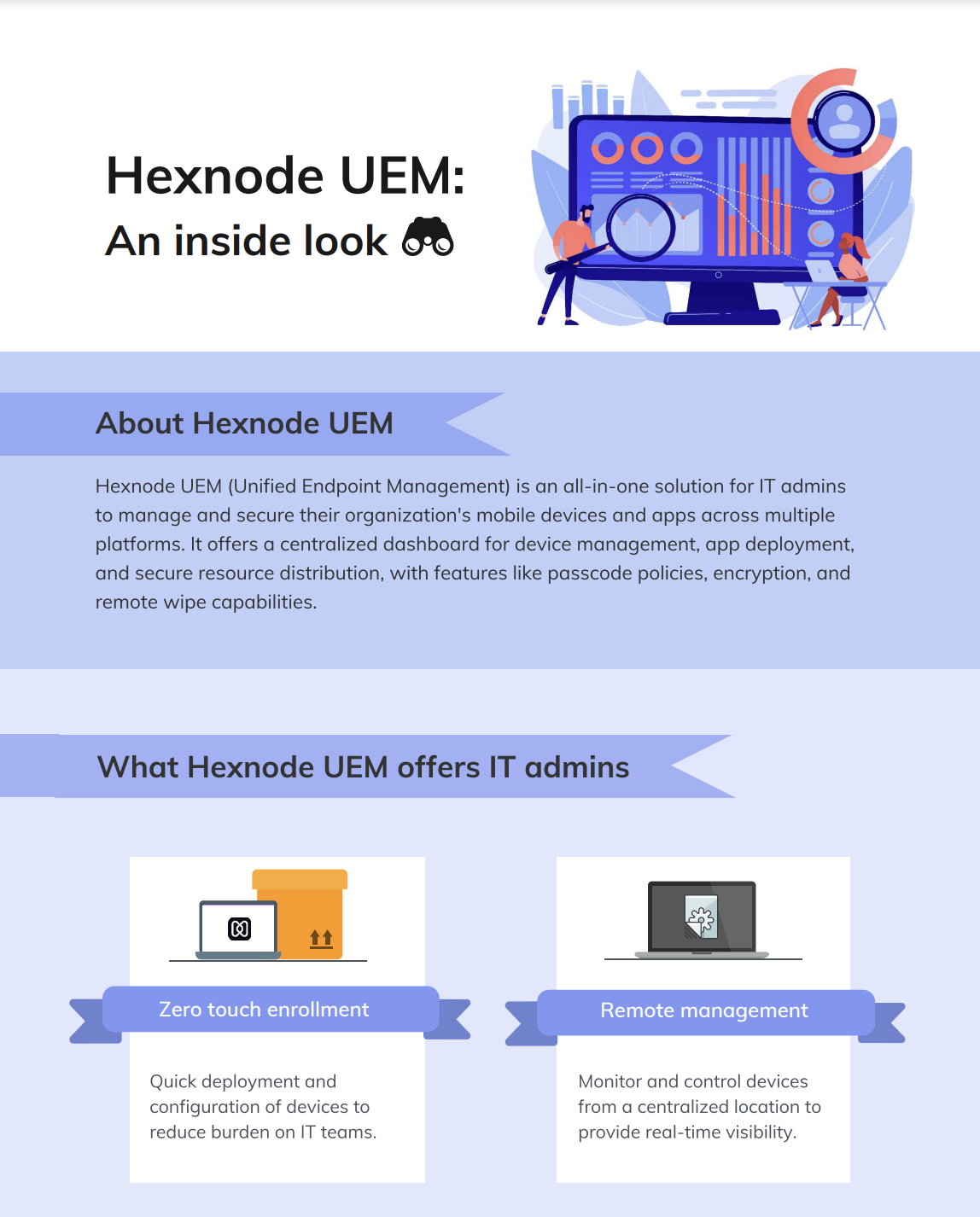 Featured resource
Hexnode UEM: An inside look
Take a quick detour and sneak a peek at what your future looks like armed with Hexnode. Get the infographic to know more about Hexnode UEM solution for managing and securing their devices in the organization.

Download pdf


Admins can configure simple security features like passcodes, restrictions and blacklisting/whitelisting apps/websites along with other elaborate features like BitLocker for Windows, FileVault and Firewall for macOS and other such features. Admins can also configure features like network security which restrict unwanted networks from penetrating the devices. Sign up for a free trial here.
Pricing: Starts from 1$/device/month
Secure your modern workplace with Hexnode UEM
Take a 14-day free trial and see first-hand how you can secure your workplace with Hexnode UEM.
TRY IT OUT
Team Communication: Microsoft Teams, Slack
Microsoft Teams is a collaborative application aimed at effortless communication between teams via chats or calls. It helps employees work remotely and stay connected. Employees can create specific channels or teams for communicating collectively and always schedule meetings and calls.
Pricing:
Microsoft Teams Plan: Free (no commitment)
Office 365 Business Essentials Plan: $5.00/user/month
Office 365 Business Premium Plan: $12.50/user/month
Office 365 E3 Plan: $20.00/user/month
Slack is another messaging tool that many organizations currently deploy. It transforms the way people communicate by bringing them together as a unified team. Slack has over 1500 third-party integrations, which makes it a comfortable option for businesses.
Pricing:
Basic: Free
Pro: $6.67/month
Business: $12.50/month
Enterprise grid: Contact sales
Video Conferencing: Zoom, Skype
A cloud-based communication system, Zoom rose to fame during the Covid-19 pandemic. Zoom is now used by millions of people for multiple purposes, including business and recreation, to schedule video meetings, host webinars and take live sessions.
Pricing:
Basic: Free
Pro: $14.99/month/license
Business: $19.99/month/license
Enterprise: Customized
Skype allows meetings to last for 24 hours, along with a user-friendly interface. Skype's end-to-end encryption is commendable and is more suited for small teams or personal use.
Pricing:
Basic: Free
Online Plan: $5.50 user/month
Office 365 Business Essentials: $5.00 user/month
Office 365 Business Premium: $12.50 user/month
File Collaboration: OneDrive, Google Drive
Microsoft's own cloud storage service, OneDrive allows users to access the files virtually from anywhere at any time. It also allows users to collaborate and share content among themselves.
Pricing:
Basic: Free
OneDrive for Business (Plan 1): $5 / month
OneDrive for Business (Plan 2): $10 / month
Microsoft 365 Business Basic: $5 user / month
Microsoft 365 Business Standard: $12.50 user / month
Google Drive is another cloud storage service that provides up to 15 GB of free storage. For increased storage, companies can opt for Google One's subscription plans, giving more storage across Google Drive, Gmail and Photos.
Pricing:
100 GB plan: $1.99 per month or $19.99 per year
200 GB plan: $2.99 per month or $29.99 per year
2 TB plan: $9.99 per month or $99.99 per year
Project Management: ClickUp, Asana
ClickUp's straightforward interface and simplicity in use make it a great project management tool. It is a cloud-based tool that allows employees to manage different tasks with great ease. The most notable features are complete customization of tasks and team collaboration.
Pricing:
Basic (Personal Use): Free
Unlimited (for small teams): $5 per member per month
Business (for mid-sized teams): $9 per member per month
Business Plus (for multiple teams): $19 per member per month
Enterprise (for many large teams): Contact sales
Asana is a workplace management tool that helps employees segregate their tasks and manage them more effectively. It has integrations with multiple apps like Microsoft Teams, Splunk, Okta, BetterCloud and Salesforce.
Pricing:
Basic: Free
Premium: $10.99
Business: $24.99
Design tools: Canva, Venngage
Canva is a free graphic design platform that allows designers to edit photos with ease. One of the most prominent features is the drag-and-drop feature that makes customizing images easy.
Pricing:
Basic: Free
Canva Pro: $12.99 per month
Canva Enterprise: Contact sales
Venngage is an online information design platform that allows users to design infographics and reports. It makes designing an easy process as it automates a lot of steps.
Pricing:
Basic: Free
Premium: $16 per user per month
Business: $39 per user per month
Enterprise: $499 per month
CRM: HubSpot, Zendesk
Hubspot is a cloud-based Customer Relationship Management tool that covers marketing, sales and customer service in a single platform. It also provides additional tools for social media marketing, content management and web analytics.
Pricing:
Starter: $45/month for up to marketing 1000 contacts
Professional: $800/month for up to 2000 marketing contacts
Enterprise: $3200/month for up to 10000 marketing contacts
Zendesk is a customer service management tool that allows agents to work with tickets generated from anywhere, like emails and chats. It allows customers to reach out to employees from any platform. Zendesk's integrations with a wide range of apps make it an essential tool for organizations.
Pricing:
Suite Team: $49/agent/month
Suite Growth: $79/agent/month
Suite Professional: $99/agent/month
Network Security: Wireshark, Nessus
One of the most widely used network protocol analyzers, Wireshark is an open-source tool that helps in network analysis, IP address monitoring and server monitoring. It is more commonly used for network troubleshooting and communications protocol.
Nessus is a remote scanning tool that is used to detect different vulnerabilities on a computer. It is also widely used for network scanning and vulnerability assessment.
Pricing:
Nessus Essentials: Free up to 16 IPs
Nessus Pro:
$2,390 for one year
$4,660 for two years
$6,811.50 for three years
FortiGate Next-Generation Firewall
FortiGate Next-Generation Firewall is a network security appliance that provides advanced malware detection and intrusion prevention. It examines the data in a network and analyzes if it is safe to pass in the network.
HR tools: Bamboo HR, Workday HCM
Bamboo HR is a human resource SaaS tool that is best suited for small and medium businesses. It helps maintain and manage an employee's information through the entire lifecycle.
Pricing:
Essentials: $4.95/employee/month
Advantage: $8.25/employee/month
Workday HCM is a human resource management software that provides many HR features in a single platform. It unifies talent management and reduces risk. Its features like time tracking, workforce planning and recruiting help increase efficiency across the organization.
Accounting tools: Sage Accounting, SurePayroll
Sage Accounting is a cloud-based business accounting software that offers essential bookkeeping and accounting features. It has a simple interface and is easy to navigate. It is cost-effective and less time-consuming, making it an easy win.
Pricing:
Sage Accounting Start: $10 per month.
Sage Accounting: $25 per month.
SurePayroll is a small business payroll company that provides easy payroll services. It provides many features like recordkeeping and other payroll processing tools.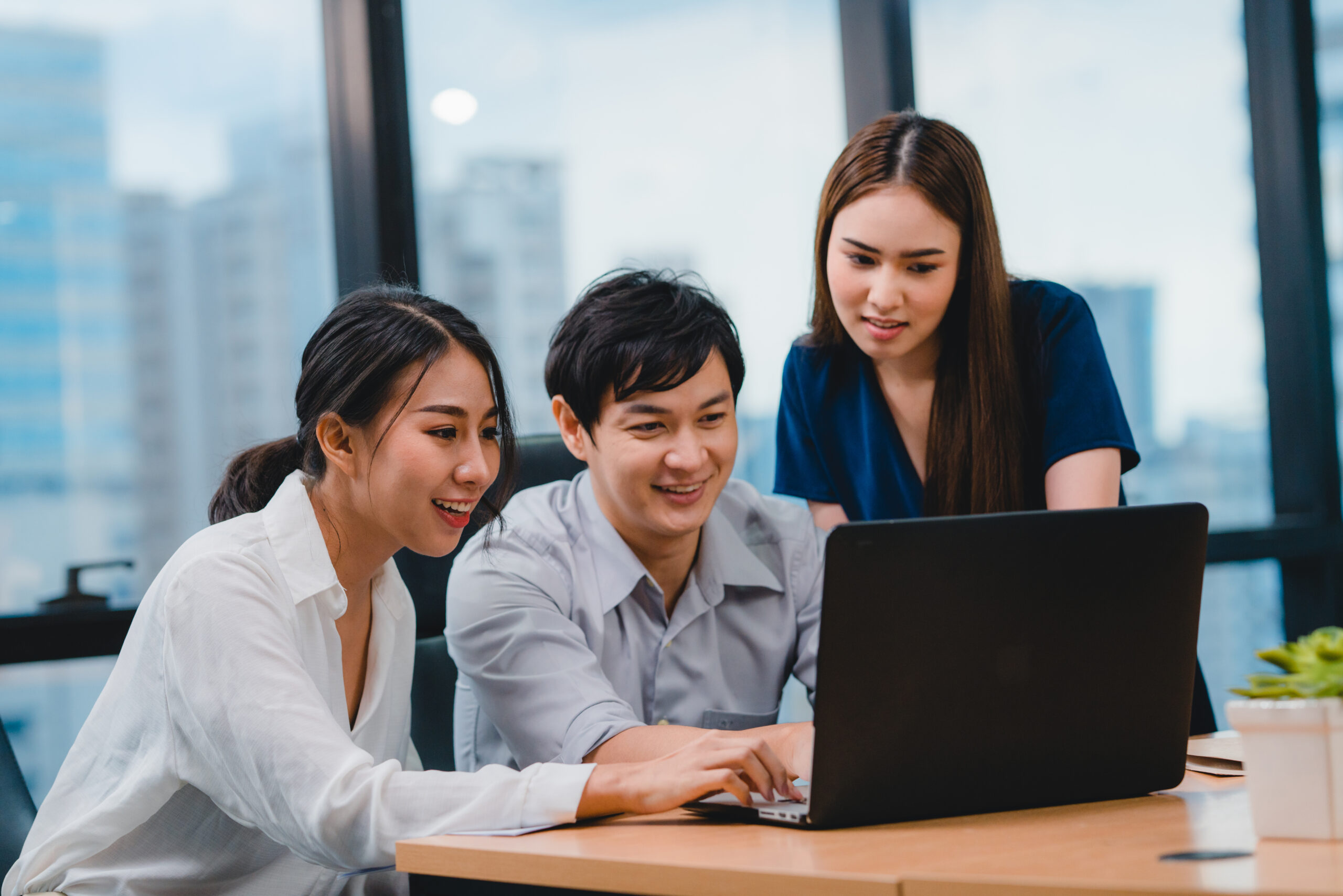 Collaborative workplace
Bottom line
Companies face numerous challenges when transitioning to a modern workplace. These include securing your hybrid or remote infrastructure, protecting confidential data on the cloud, ensuring connectivity and collaboration between employees, enhancing employee productivity, and more. Resolving these challenges with traditional tools could mean a lot of work, which is why a modern workplace must be equipped with modern tools.