The work from home scenario looked upon as a selective strategy in the new normal is a bit concerning. Work environments differ broadly for employees across the globe – the device platforms, the workstyle, the data methodologies, the organizational setups, the nature of work may differ. But the most important factor is common for all, the network – the internet. And definitely, this raises concern over the work data; it should be made secure at any rate. Are you really confident that all your work data is secure within your network? This is a very relevant question most of us might be facing these days and is to be considered with utmost concern.
Network Security – The classic definition and its types
Networks are the primary source of communication and entertainment in today's world. From silly leisure activities to official meetings, a solid and reliable network is what everyone would depend on. Therefore, the security of using such networks is a topic to dig upon. Securing a network means protecting the integrity, confidentiality, and accessibility of networks connected to your devices.
For preventing unauthorized network intrusions and protection against network threats, there are some network security tools and a few security protection techniques. The common tools be like Firewalls, Access Controls, Intrusion Prevention Systems, Virtual Private Networks (VPNs), Antivirus and Antimalware software. And regarding the protection techniques, these can be done by securing emails, segmenting networks, preventing data loss, detecting anomalies, securing wireless, web activities and so on. Firewall is the most common and one of the basic lines of defense towards cyber threats.
The concept of Firewall and how enterprises can implement it with UEM solutions
Firewall, as the name suggests, it's a wall – a wall that can be used to allow or block network connections to any device. To be a bit more specific, a Firewall is the security component present for securing the network connection. Creating a barrier between the internal and external networks is the crucial concept analyzed. Elaborating on Firewall is pretty easy as it is based on the very simple concept of securing digital assets. This means that all your internal data will be highly secured, and no unauthorized users will be able to access it.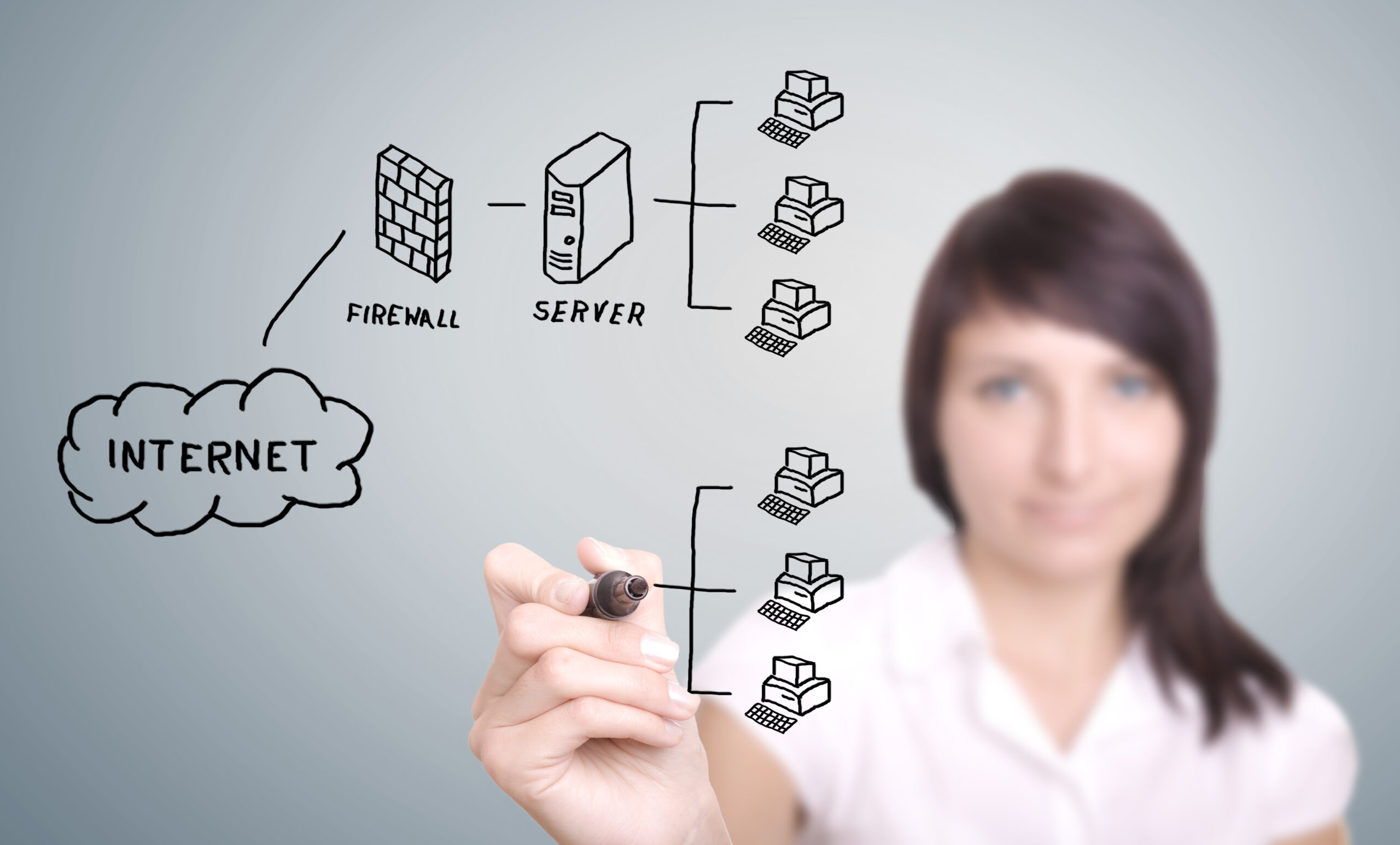 Firewall: The Network security tool

As business opportunities are proliferating with digital assets and workforce decentralization, the UEM Solutions, which can remotely configure device settings in their managed endpoints, assists in ensuring workforce productivity without compromising on data or network security. The Firewall implementation can be a piece of cake using such device management solutions. Within few clicks, the device can be fully secured and you can store all your data. Let us take a look into Hexnode's support in the case of Firewall and networks.
How Hexnode aids in ensuring Network Security by configuring Firewall
Case 1: MacOS
As per the user's discretion, the connections between network ports and applications on macOS devices can be blocked. Any third-party intrusions can be blocked without any hindrance to outgoing connections. Basically, it prevents unauthorized incoming internet connections from reaching the application without any interference on outgoing connections or network access of specified applications. Enabling Firewall in macOS using Hexnode can help you configure the following set of options
Ping –
Ping is the term associated with communication with a system. Pinging can be restricted as needed. For example, only the essential services can be made available, and incoming connections can be blocked.
Blocking incoming connections –
Just essential internet services like DHCP, Bonjour, IPsec will be accessible. All other incoming network connections will be blocked. You won't believe it, but yes, even file sharing and screen sharing can be blocked remotely.
Stealth mode –
The stealth mode prevents others from discovering your Mac, which implies that only the authorized apps are acknowledged and connections can be made to the selected apps only. If the stealth mode is turned on, your system will not respond to a ping request or connection requests from closed TCP (Transmission Control Protocol) network or UDP (User Datagram Protocol) network.
App-wise specific policies –
allow or block incoming connections.A list of applications can be selected and can be under effect with Firewall. You can add or delete applications to and from the list anytime. An option to either allow or block incoming connections to these apps and connections to those applications can be set accordingly. Also, there is provision to add all types of apps – enterprise apps, VPP Apps, Store apps, even apps from the public store.
Turning off Firewall –
The best part is that, it won't be turned off by clearing the policy. A manual intervention will be needed to turn it off. Firewall is more like a one-time set up i.e., if you have set up the policy once, you don't need to look back.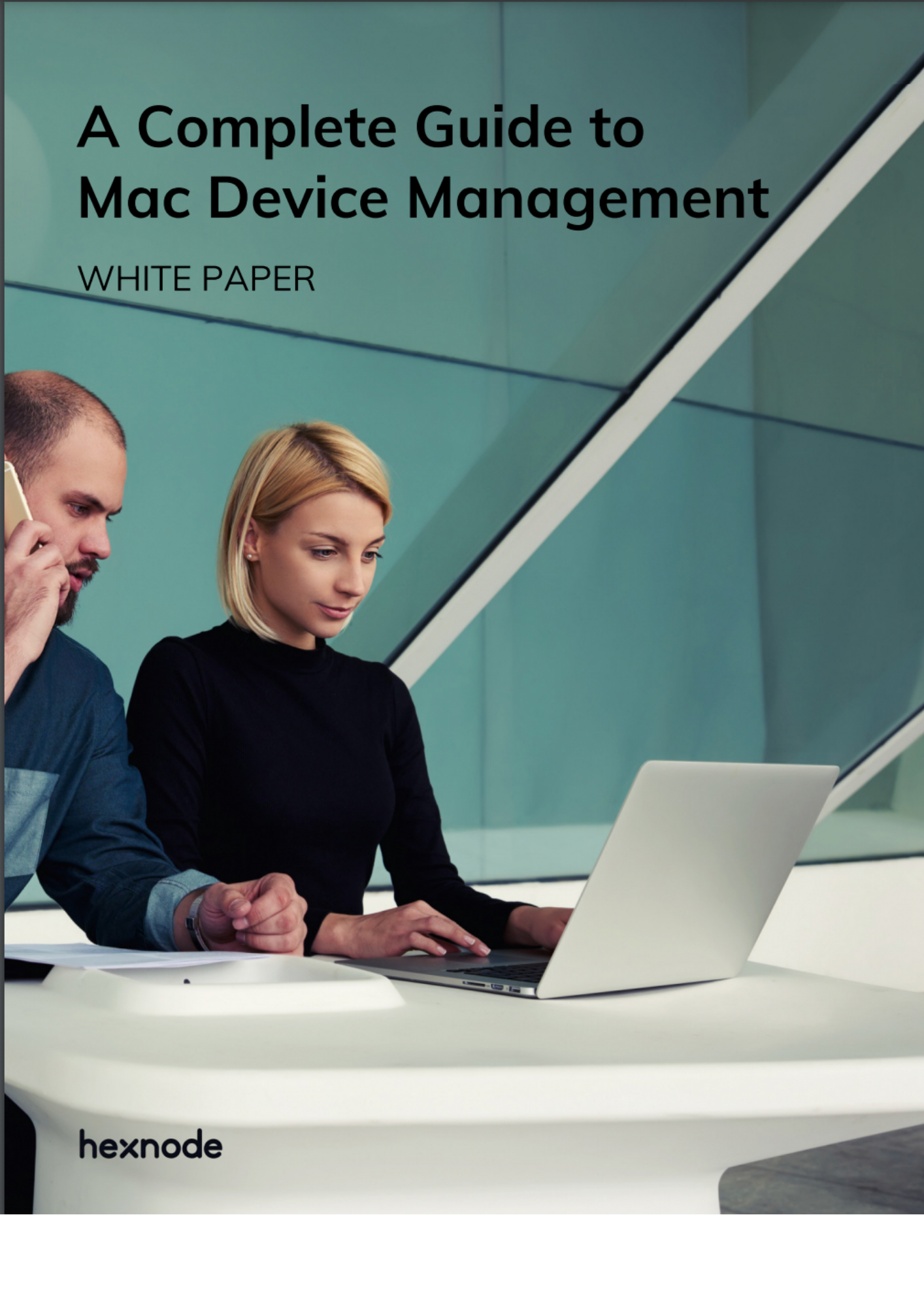 Featured resource
Mac Device Management
Macbooks have become the go-to devices for enterprises due to their cost-effective price and efficient OS. Read more about Mac device management from our whitepaper.
Download whitepaper
Case 2: Windows
The Defender firewall, the antimalware tool can be remotely configured using Hexnode's threat management features for real-time protection. Hexnode UEM helps Microsoft Defender Application Guard Settings and Windows Defender Security Centre (WDSC – built-in Universal Windows Platform (UWP) app) to be modified as per one's wish so as to protect their devices from malware, spyware and all such threats. The set of options like Clipboard settings, Notification alerts, UI Modifications and so on can be configured.
Benefits of Firewall – How it can affect security of an organization?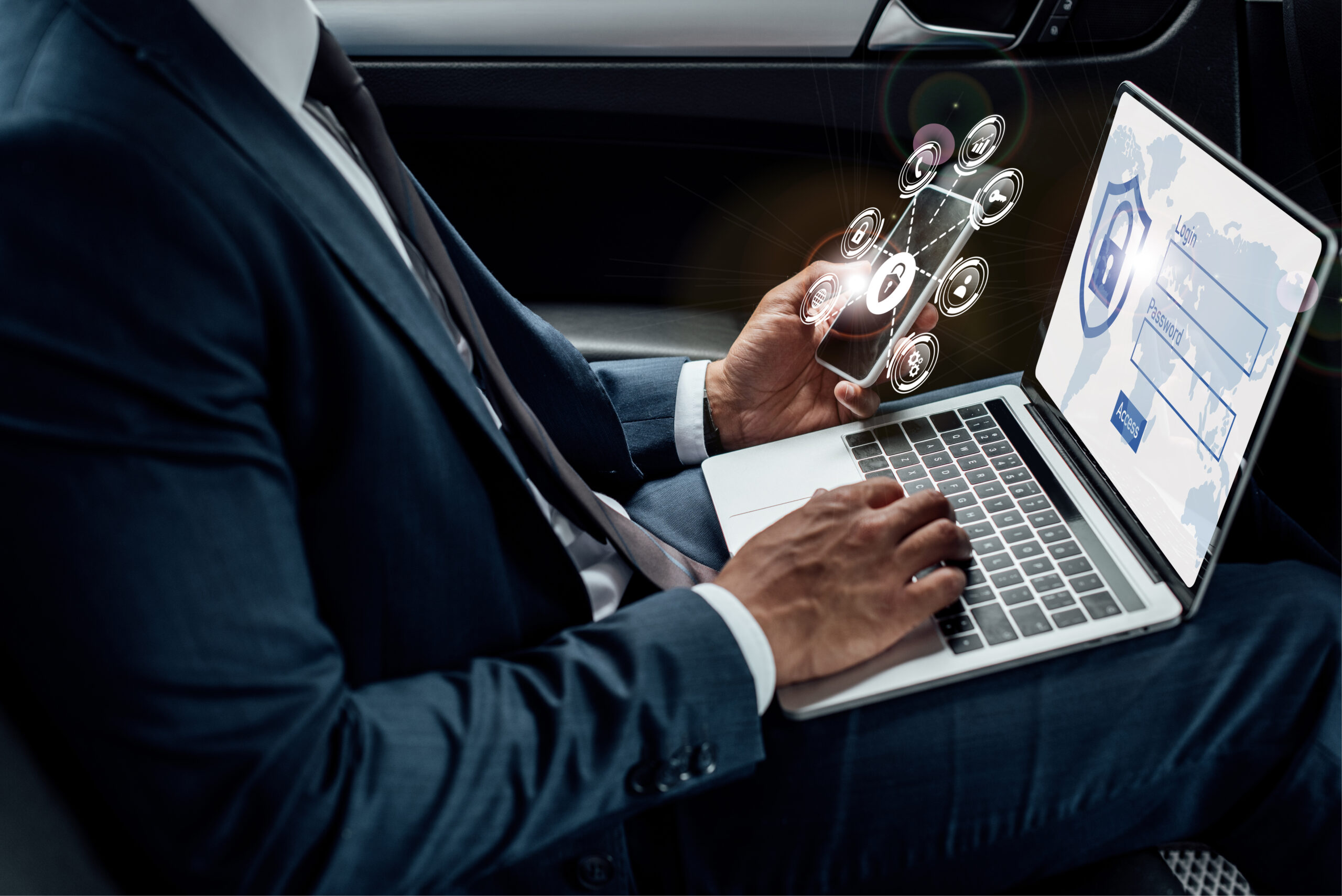 The office scenario
Traffic monitoring –
Traffic refers to the data flow in any network at a particular time bound. Unwanted traffic can be identified and blocked by Firewall.
Threat protection –
Threats are very common in the modern digital world. Firewall is the security application that keeps the Mac safe from any such perilous environment and one can blindly trust upon that. No external prowler can gain access to your system.
Network speed –
An overarching benefit is the network speed. Enabling Firewall limits network bandwidth significantly. But there won't be any compromise to the network speed.
Privacy –
Highly confidential and secure data can be protected from the hackers connected to the same network. There will be complete protection for your data in the device from intruders and attackers.
More control over virus attacks –
Malware and viral attacks are one among the critical security issues faced by any industry. Firewall can help in managing such attacks. When incoming connections are blocked, there would be an advanced layer of security covered over the current security measures.
Better protection from hacking and intruders –
The ability to control and prevent hackers from approaching into the system can be completely diagnosed and they can be blocked.
Firewall-as-a-service (FWaaS): the cloud-based firewall model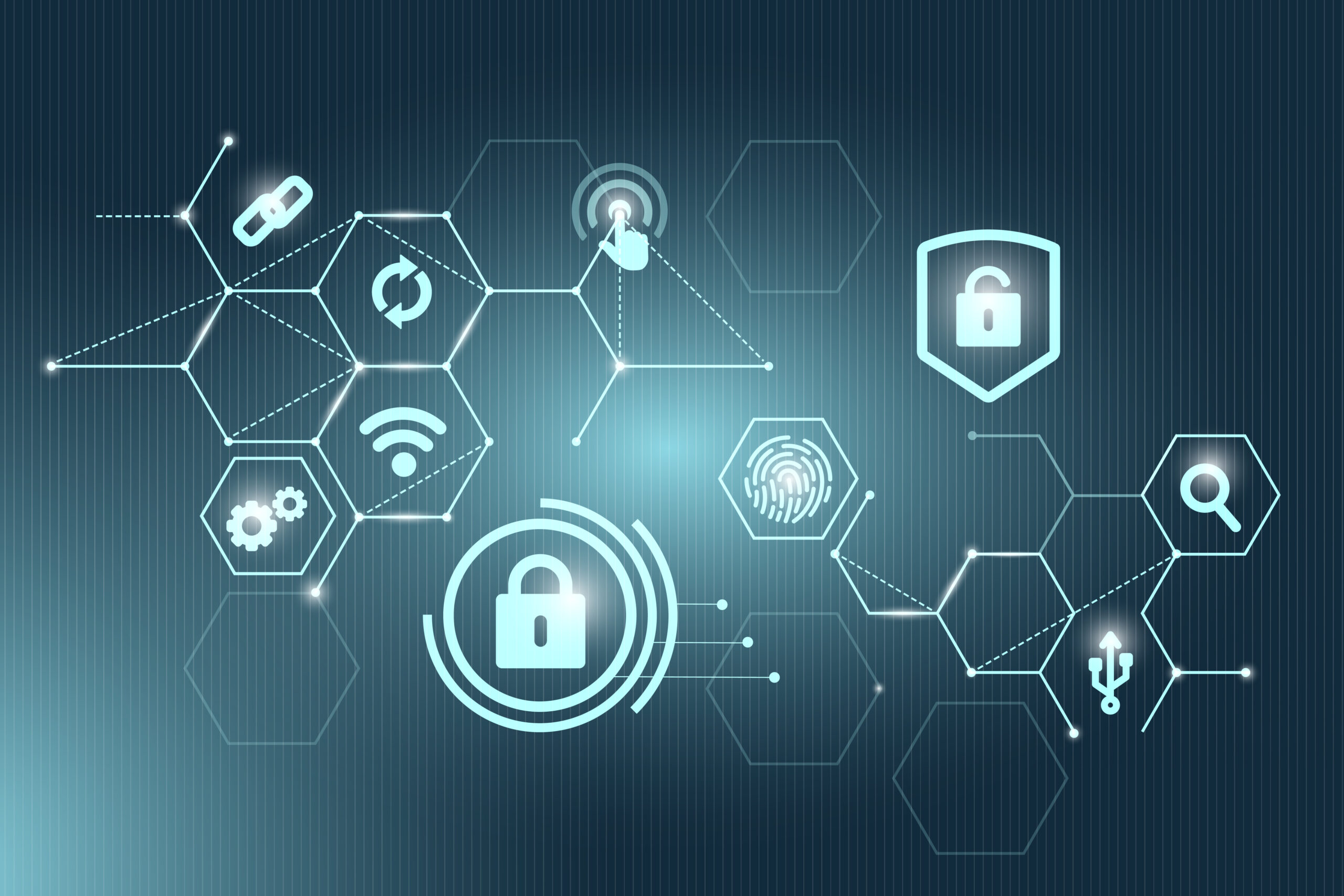 FWaaS


It is very similar to the traditional tool in the security aspects, but the cloud model will emphasize the protection of cloud infrastructure rather than the local internal network. More access controls, such as URL filtering and advanced threat protection are possible in this service.

Advantages:
Unified Security Policy
Streamlined policy enforcement.
Enhanced reliability
Improved Scalability and Flexibility
Increased network visibility
Practical use cases
For personal as well as corporate use cases, one can use Firewall for securing macOS devices. From an industry point of view, if your employees use a public network, then a user can opt for Firewall. Under remote work conditions, most IT firms opted for work from home; the network connections and their usage are of major concern. In these situations, Firewall can ensure security. And even when you are working while traveling and using a public network, there are chances of attacks and interventions from gearheads. If Firewall is enabled, the user can establish trust in the network used.
Let's Conclude
Firewall is definitely one of the best security tools when securing macOS devices is a priority. They play a critical role in protecting the data on your Mac devices. A foolproof network security strategy like Firewall will reduce the risks to the security aspects of corporate data. For configuring Firewall and for other prominent aspects like managing multiple number of devices from a centralized console, remote configuration capacity, prompt results, Hexnode UEM is the best software that comes up and can pave the way to go.