Videos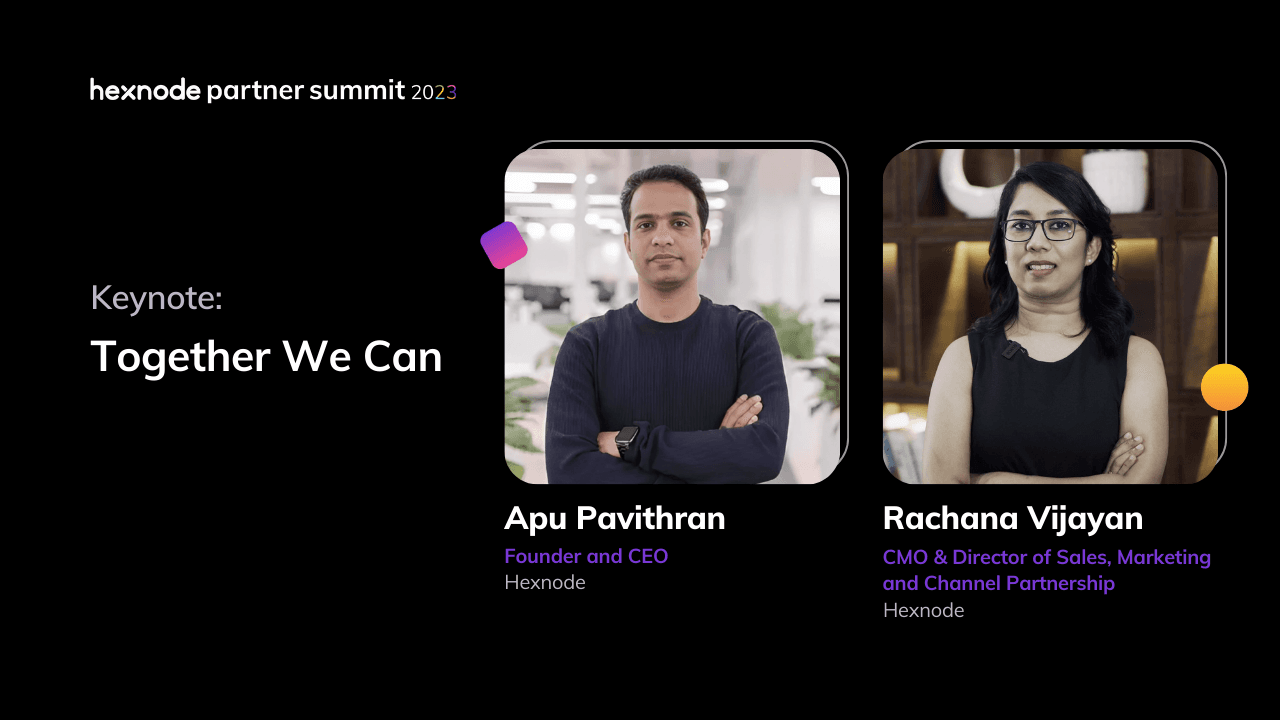 Keynote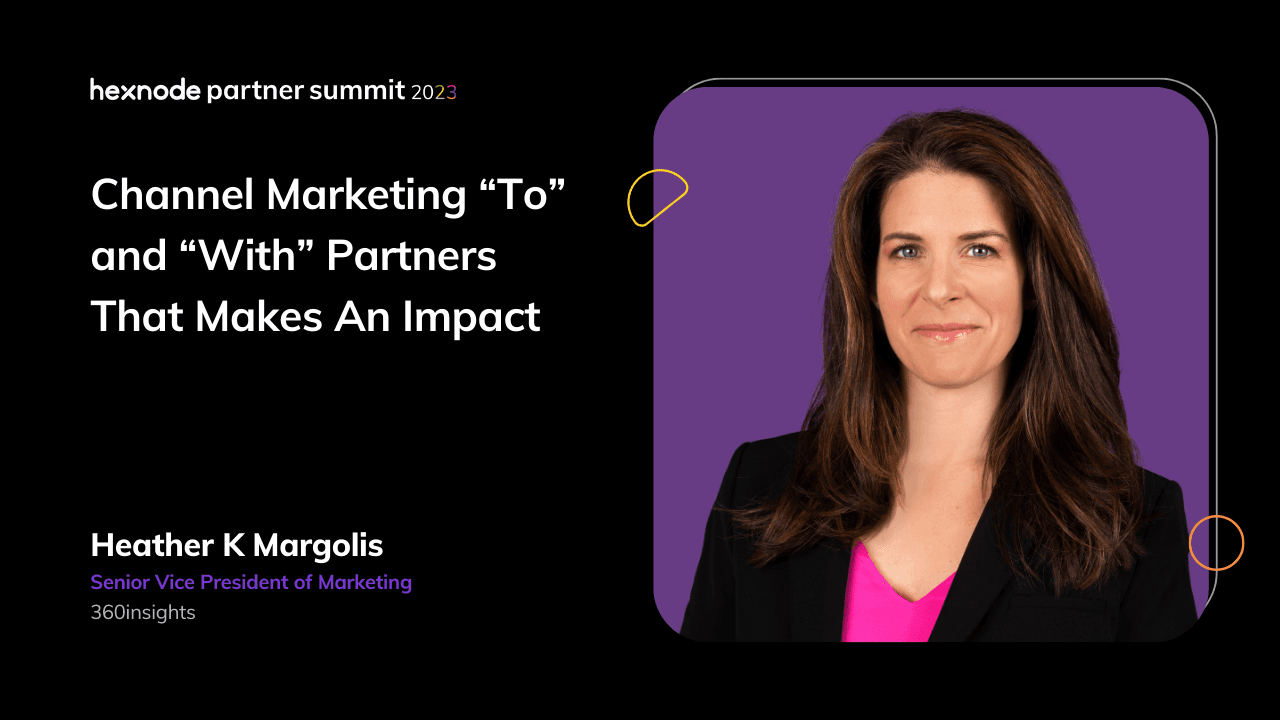 Industry Speakers
What makes HPS23 special
Masterclass sessions
Carefully curated product, sales, and marketing sessions brought to you by celebrity speakers and specialists.
Partner-exclusives
Training sessions modeled by the Hexnode team based on years of experience selling and marketing to B2B.
Meet and greet
HPS is where innovators meet ideas. Being completely virtual all meetings are one calendar invite away, directly from the platform.
Unlimited access
Once registered, you get unlimited access to all (for partners) or most of the sessions even after the event.
HPS is perfect for you if you are
A Hexnode partner
If you've been a partner long enough, then you know that HPS is not about the product but about the people. HPS, among other things, will include go-to-market strategies, B2B sales training, product updates, and a whole lot of networking. Hexnode grows with our partners and HPS ensures that you are equipped with the best and most relevant knowledge to accelerate that growth.
A partner-to-be
We believe that partnerships should be based on mutual trust and well-being. This belief has led to a tight-knit community of veteran partners who have decades of experience with managing endpoints. HPS is the perfect opportunity for you to connect with Hexnode partners, meet the team behind Hexnode and get first-hand knowledge about everything Hexnode.
Agenda
Outcome-based selling: Why it's important to sell an outcome, not your product

Win that sales pitch

Develop a winning mentality with a data-driven approach

Why should resellers have at least one UEM in their service
SEO for Revenue: Grow your business, not just your rankings

Effective cyber communications: Get noticed, get remembered, get results.

Less stress video marketing: Simple systems to incorporate video into your marketing & social media strategy

How to gain publicity on TV, radio, the press and online!
Product Training: Simplify management with Hexnode UEM

Optimize your sales cycle: How best to resell Hexnode

Skill up your team with Hexnode Academy
Featured Speakers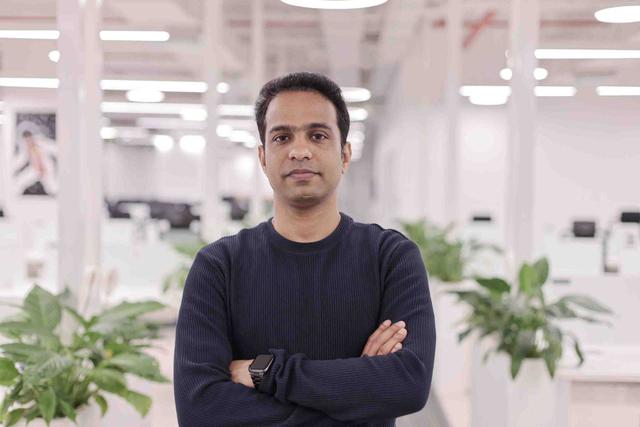 Apu Pavithran
Founder and CEO
Hexnode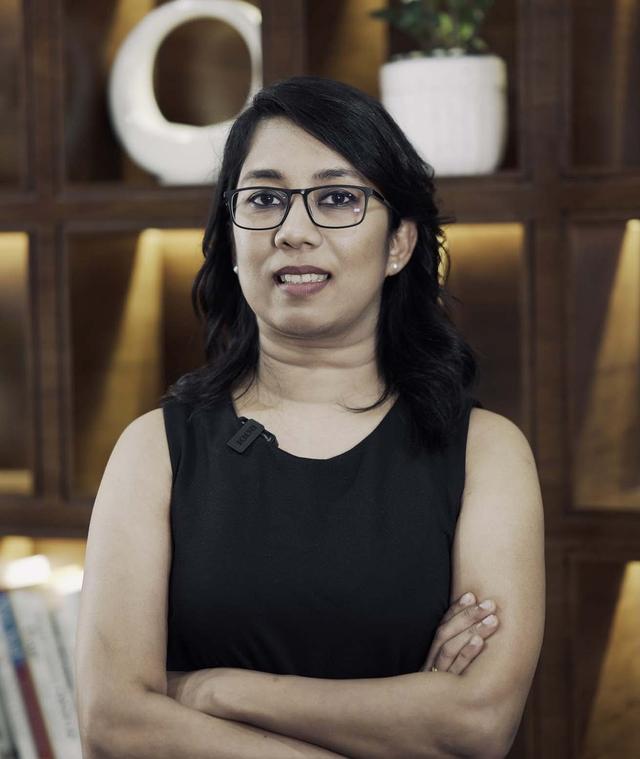 Rachana Vijayan
CMO & Director of Sales, Marketing and Channel Partnership
Hexnode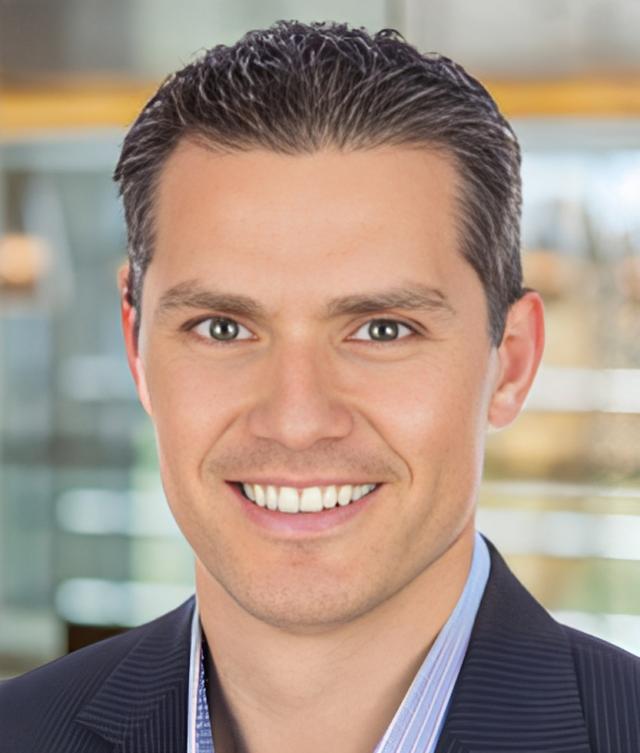 Jay McBain
Chief Analyst
Canalys
Heather K. Margolis
Senior Vice President of Marketing
360insights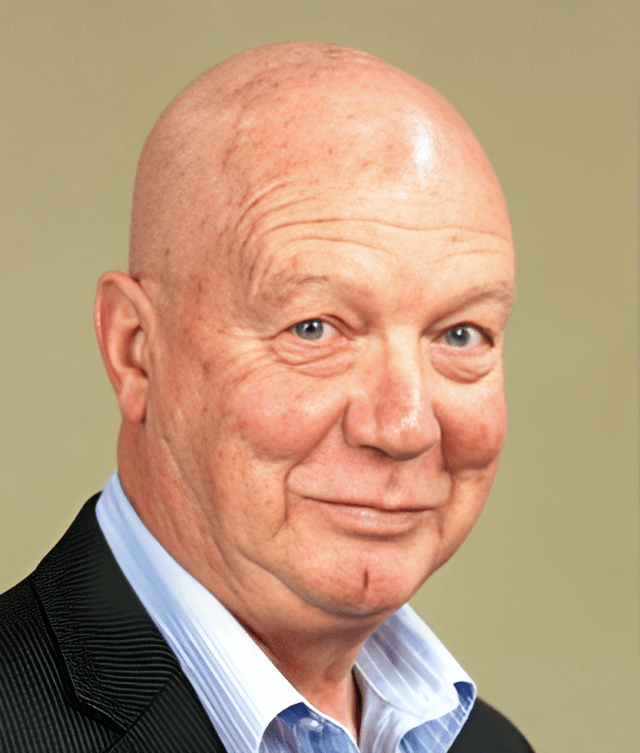 John Smibert
CEO
Sales Leader Forums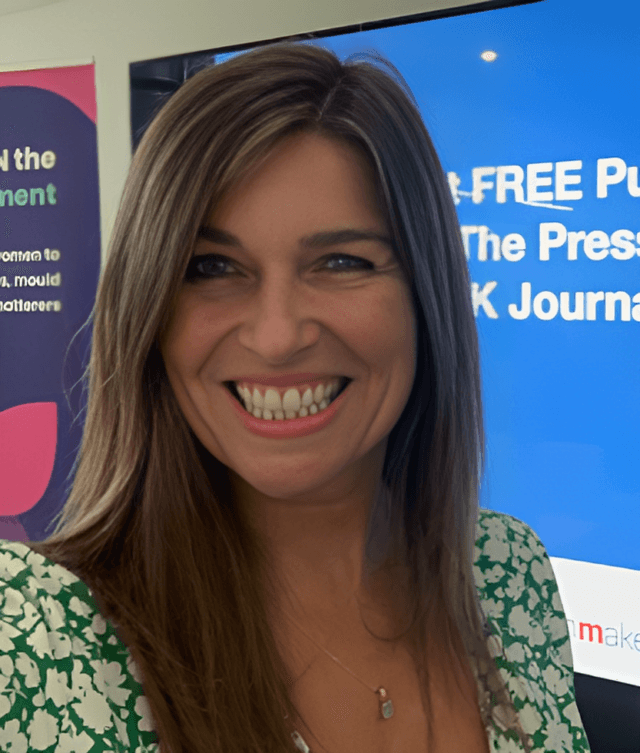 Rachael Taplin
CEO
Media Matchmaker
Apu Pavithran
Founder and CEO
Hexnode
Apu is the Founder and CEO of Mitsogo Inc., which is popular for Hexnode, the Unified Endpoint Management solution leveraged globally to manage and secure endpoints. Apu is the driving force behind visualizing, formulating and implementing Hexnode's vision to be at the forefront of technology. With an eye for talent and a genuinely curious mind, Apu embraces the idea of thinking outside the box and encourages ingenuity and innovation in the community.
An entrepreneur to the core, Apu is a thought-leader and a strong advocate of governance and information security. Helming an organization that makes device management easier for businesses, Apu strongly addresses the necessity for enterprises to ensure cyber safety. He takes time out of his busy schedule to contribute in popular publications on topics that feels strongly about.