What is Hexnode Kiosk Browser?
Hexnode Kiosk Browser is a secure web browser that ensures convenient browsing of the websites and web apps approved by your organization. Kiosk Browser allows you to employ advanced web browsing features and various customizations while maintaining the security for browsing. Single and multi-tabbed browsing in Hexnode Kiosk Browser offers a personalized, and unique browsing experience for the users.
For single tabbed browsing in Hexode Kiosk Browser, the web app opens without the address bar. It prevents users from switching the browser tabs and blocks access to unnecessary websites.
For multi-tabbed browsing, users can have multiple browser windows open while in kiosk mode.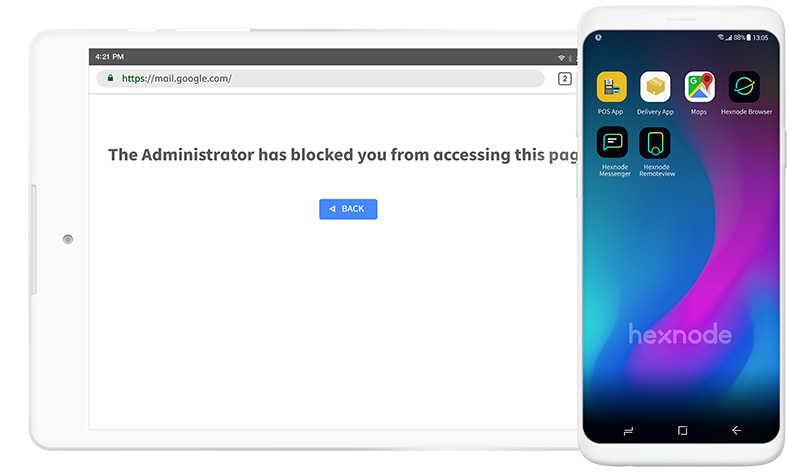 Some of the Hexnode Kiosk Browser configurations available in the MDM console:
Open the browser in full screen
Show browser app icon in kiosk
Allow access to whitelisted external links with in the web apps
Enable browser toolbar
Adjust the browser appearance
Schedule web app refresh
Privacy and security configurations
Allow Javascript
Media configurations
Browsing history settings
Enable location services
Form configurations
Disable hardware and software keys

any many more.
For a device locked in single app kiosk mode, to enable accessing websites using Hexnode Kiosk Browser, add it as a background app in the kiosk policy.