June 5, 2021 at 3:07 pm
#9926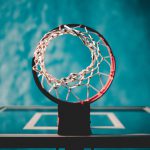 Chris Coleman
Hey Chloe,
Thank you for reaching out to us with an interesting question!
Hexnode lets you pre-configure admin user accounts so that they get automatically created when your macOS devices get enrolled into the Hexnode portal via the Device Enrollment Program. You can follow the instructions given below to pre-configure and create an admin user account for DEP-enrolled devices:
Navigate to Admin > Apple Business/School Manager > Apple DEP > DEP Configuration Profiles
Click on Configure DEP Profile to create a new DEP profile or you can edit an existing profile by clicking on it.
Check the Configure user accounts option.
Fill in the required configuration details and click on Save.
After creating the configuration profile, you can associate the profile to the DEP account to which your devices are going to be enrolled. The admin user account will be created during enrollment when the configuration profile gets installed on the device.
Hope this answers your query.
Cheers!
Chris Coleman
Hexnode UEM