June 3, 2021 at 1:03 pm
#9899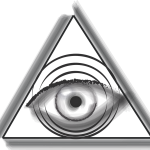 Deborah Timothy
Hello Raquel,
Thank you for reaching out to us.
Hexnode UEM checks for VPP app updates from the App Store daily at 7:00 am UTC. If any updates to the VPP apps are detected, then Hexnode automatically pushes them to the devices at 10:00 am UTC. You can also check for app updates manually. To do so:
Go to Apps in the Hexnode portal.
Select the License Type as VPP from the Filter Apps menu.
Select the required app and click on the Settings (gear icon) on the top-right corner of the App detail box and then click Check for Updates.
If an update is available, the app will get updated automatically. Otherwise, it will display that no updates are available.
Like all other apps, it might take a few minutes for the app to be updated on the device.
Word of caution: The apps will be automatically updated on the device only if these apps were deployed to the device using the Mandatory Apps policy. The policy should still be associated with the devices. Read our help doc on updating VPP apps to know more.
Cheers!!
Deborah Timothy
Hexnode UEM