May 31, 2021 at 5:12 am
#9737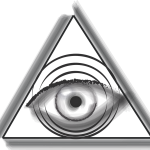 Deborah Timothy
Hello Peneloppe,
Thank you for reaching out to us.
You need not use any remote viewing software. The remote view feature in Hexnode will allow you to view the devices from the Hexnode portal in real-time. To start a Remote View session:
Navigate to Manage > Devices and select the device.
Click on 'Start Session' under the Remote View section on the Device Summary page.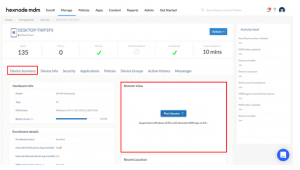 Feel free to browse our help doc on Remote View for Windows 10 devices to know more.
Cheers!!
Deborah Timothy
Hexnode UEM