May 30, 2021 at 10:23 am
#9691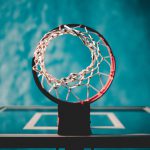 Chris Coleman
Hey Cora,
Thank you for reaching out to us!
You can install a specific version of an application by installing the application as an enterprise app. Updates to an enterprise application do not take place automatically. You can manually update the application from the portal, and you can also choose the app update version using the Hexnode portal.
You can follow these instructions to distribute Enterprise apps to your Android device:
Add Enterprise app to the Hexnode app inventory.
Upload Enterprise apps using an APK or a Manifest URL.
Install the application via Policies or via "Install Application" action.
The application gets installed on the device and will not get updated automatically. You can only update it manually from the Hexnode portal.
Hope this answers your query.
Cheers!
Chris Coleman
Hexnode UEM