May 24, 2021 at 6:08 pm
#9539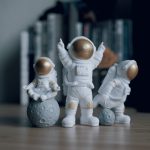 Gabriel Galbraith
Hi there @Layaan! Thanks for reaching out to us!
This issue could be occurring because you haven't enabled mandatory app installation in kiosk. This can be found under App Settings in peripheral settings by navigating through Kiosk Lockdown > Android Kiosk Lockdown.

For the devices enrolled as Device Owner in the Android Enterprise program, for devices with Hexnode as a system app, and for Samsung Knox, LG GATE, Kyocera business phones, the apps will install silently. If your device belongs to any of these categories, even if you don't enable the above option, the apps will get installed automatically.
The enterprise apps can be updated in kiosk either by replacing the existing APK file or by pushing it as another app. You can easily do this without any issues, even when the device is in kiosk mode.
Hope that resolves the issue.
Cheers!
Gabriel Galbraith
Hexnode UEM