May 20, 2021 at 4:53 pm
#9424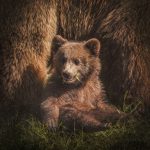 Rene Anderson
@Juna. Thank you for reaching out to us!
Yes. You can distribute apps, documents, and profiles using Apple Configurator 2 onto your devices. A device wipe is not required. Before you start, make sure you have a Managed or personal Apple ID signed in with Apple Configurator.
Connect your device physically via USB to your Mac and wait for a replica image of your device to appear in your Apple Configurator window. Click on the image of the device you want to manage and click on 'Add'. Click 'apps' and select the apps required. Click on 'Add' to install the selected apps on your connected devices.
There is also an option, 'Choose from my Mac' to deploy enterprise (in-house) apps.
Note that if you're using a personal Apple ID for Apple Configurator sign in, the same ID should be used on the devices you intend to configure. With this, you can only add apps previously purchased with the ID.
In case you're using a Managed Apple ID, you can add apps and books linked with the Apple Business Manager (ABM) or Apple School Manager (ASM) account. Direct app purchase from App Store is not possible. Also, ensure that your roles in the ABM/ASM account support app purchase.
Let us know how it goes.
Cheers!
Rene Anderson
Hexnode UEM