May 18, 2021 at 1:34 am
#9323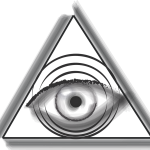 Deborah Timothy
Hi Dominic,
Thank you for reaching out to us!
It is possible to customize the kiosk according to your needs. You can display an image and a title, say your company logo and name on the title bar of the kiosk home screen. And that's not all. Options such as Title bar height, Logo height, Logo width, Title font, Title height, Title color, Title bar background color, and Logo-title alignment let you adjust the appearance of the title bar and its contents too. To customize the kiosk:
1) Open the kiosk policy and select Kiosk Lockdown > Launcher.
2) Navigate to Customization. Make changes according to your needs. Associate the policy with devices if not done already and Save the policy.
Refer to our doc on configuring kiosk launcher to know more. Apart from the title bar, the kiosk home screen can also be customized. You can choose to arrange the apps in any number of rows and columns.
1) Open the kiosk policy and select Multi App Kiosk.
2) Select Switch to Advanced View. Drag and drop the needed apps and files to the device screen shown in the portal. Scroll down and click on the Grid View icon. Select the dimension of the grid from the given option. Click on +Custom to get the grid in any dimension you want.
Hope that helps.
Cheers!!
Deborah Timothy
Hexnode UEM