May 13, 2021 at 9:32 am
#9100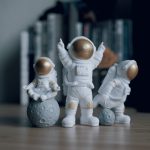 Gabriel Galbraith
Thank you for reaching out to us, @Toby.
And to answer your query, yes, you can use Hexnode's App management feature for iOS devices.
First, you'll have to enroll your iOS and iPadOS devices in Hexnode UEM. There are a lot of methods by which this can be done, including enrollment via Apple configurator. From the portal, apps can be pushed for installation via policies or actions. Apple VPP, enterprise or store apps can be deployed and also updated remotely.

Apps can also be installed directly via Apple Configurator 2 with the help of managed Apple ID. This can be done by selecting the respective blueprints or devices, and then navigating to Actions and choosing Add > Apps. When the blueprint is applied to the device, the apps will be immediately installed. Here, the apps are deployed from the ABM/ASM portal. In this case, it must be made sure that the app is available and has enough licenses.
If you have any further queries, feel free to ask!
Cheers!
Gabriel Galbraith
Hexnode UEM