April 12, 2021 at 2:18 pm
#9029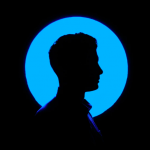 Zach Goodman
Hi @elfie, thanks for posting on our forum.
When you turn on Find My for your device, Activation Lock is another feature that gets activated. This is the feature that prevents the reactivation of lost or stolen devices upon factory reset. After reset, on device startup, you'll be presented with the Activation Lock page asking for the iCloud credentials of the previous user to continue.
If you have enrolled your device in the supervised mode, you can disable Activation Mode on the device before wiping it via Hexnode UEM. To do this, while selecting the Wipe Device option from the Actions drop down list, on the following dialog box, select the Clear Activation Lock checkbox before confirming the action.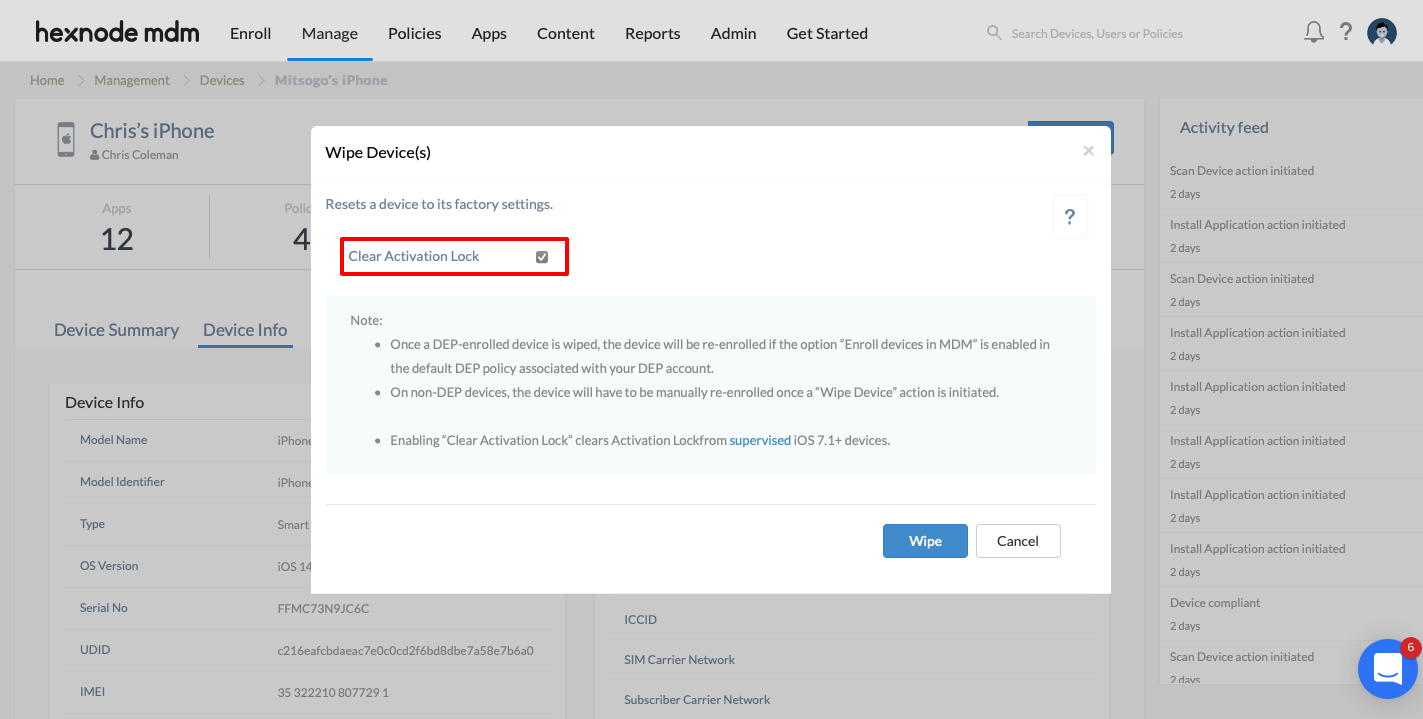 In case of unsupervised devices, Hexnode cannot control Activation Lock and you'll have to manually remove Activation Lock (through Find My) on your end-device before proceeding with the wipe action by going to Settings > [User name] > Find My > Find My iPhone or Find My iPad and tapping off Find My iPhone or Find My iPad. If Activation Lock is not disabled the user will be have to enter the necessary iCloud credentials to pass the Activation Lock step on startup.
Note: To check from the Hexnode console if Activation Lock is enabled on your supervised iOS device, select Manage from the Menu bar on your portal, find and select your device from the Devices list. On the Device page, go to the Device Info tab and look out for the Activation Lock status.
You'll also find the Activation Lock Bypass Code here which you can enter on the Password field of the Activation Lock page to unlock the device in case the account credential for the user is unknown.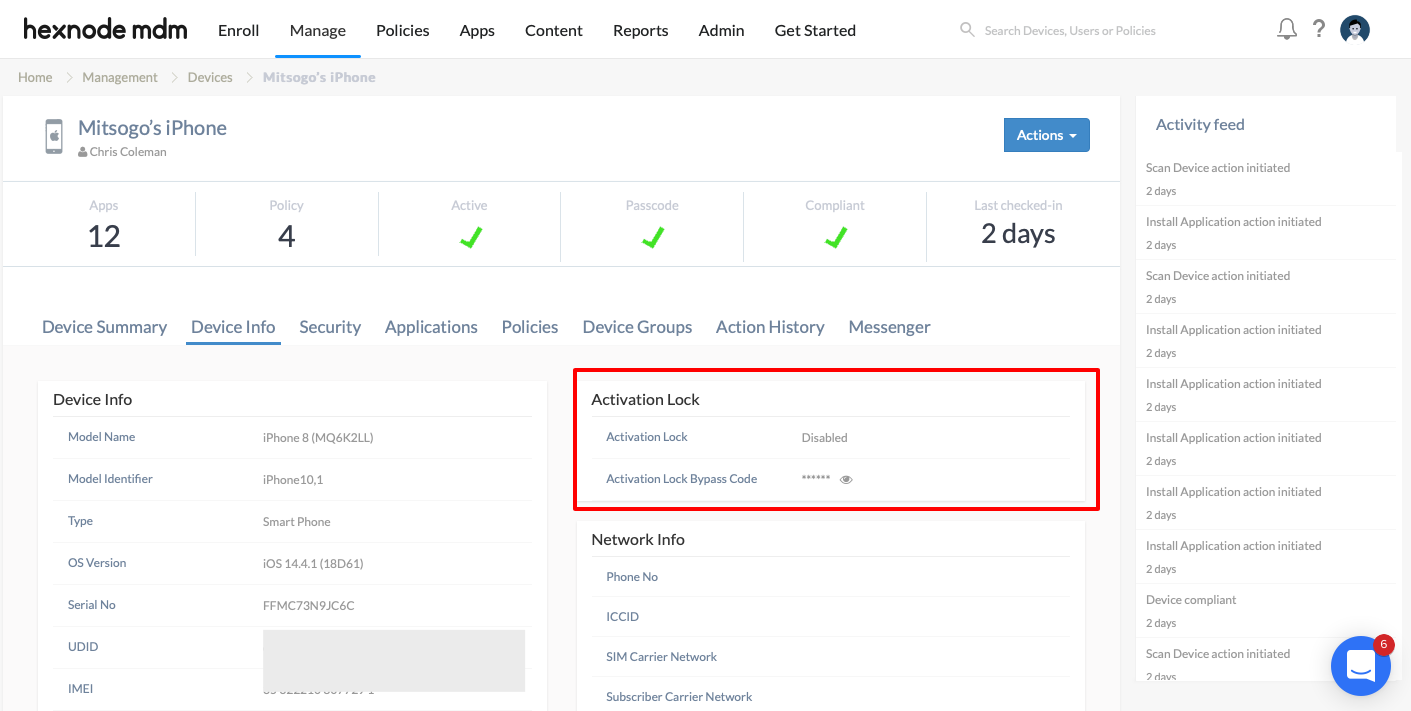 Hope I was able to help.
Cheers!
Zach Goodman
Hexnode UEM
This reply was modified 8 months, 2 weeks ago by

Zach Goodman

.
This reply was modified 8 months, 2 weeks ago by

Zach Goodman

.