May 11, 2021 at 11:13 pm
#9016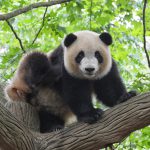 April Watson
Hey Jay Morris, thank you for reaching out to us!
Once all the devices are successfully enrolled, you can enable Location Tracking on them through Hexnode UEM. The Hexnode agent app must be installed on the device for the server to fetch the location of the device. There are two methods to install the Hexnode app on your devices post-enrollment. You can either install it as a Store app or a Volume Purchase Program (VPP) app. Store apps require sign-in with the user's Apple ID, as the app needs to be installed from the App Store.
The second method is to install it as a VPP app. It is applicable to devices with versions from iOS 9 and later. If you have sufficient VPP licenses purchased for the Hexnode app, it will silently install on the devices. This eliminates the need for sign-in using Apple ID.
The following steps will guide you through the procedures for deploying the app and tracking the device location.
Purchase an adequate number of licenses from Apple Business Manager.
On the Hexnode portal, go to Admin> Apple Business/School Manager> Apple VPP and sync your account with Hexnode.
If the license is available on the portal, it will be automatically associated with the next device to be enrolled.
Once it is associated, you can enable Location Tracking on the devices. Go to Policies > New Policy > General Settings > Location Tracking and configure the policy accordingly. Associate the policy to the required Policy Targets.
You can view the location of the devices from Manage > Devices. Select the device and click on Device Summary. Or you can view the Location History on the same page. You can also head on to Reports > Location Reports > Location History to get a detailed report.
Hope this clears your query.
Cheers!
April Watson
Hexnode UEM
This reply was modified 8 months, 3 weeks ago by

April Watson

.
This reply was modified 8 months, 3 weeks ago by

April Watson

.