May 5, 2021 at 9:13 am
#8954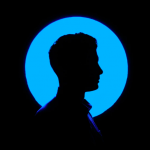 Zach Goodman
@spenser, always happy to help!
Regarding your VPP apps, once you associate your VPP Account on your Hexnode UEM console, you will find the apps you have purchased along with the license count on the Hexnode UEM console's Apps page. The count of the license redeemed is given to the left of the total license redeemable in the License Type column of the App List.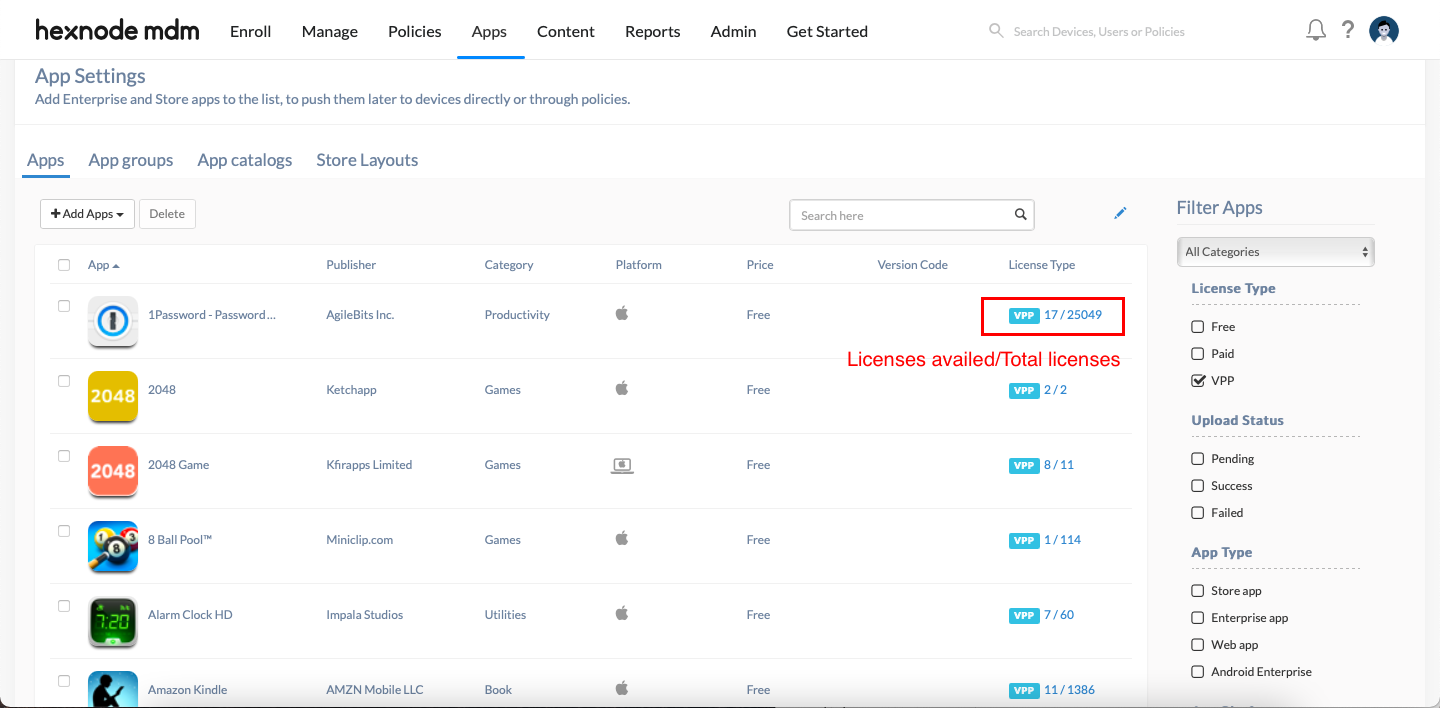 You can now deploy your VPP apps to your devices from Hexnode. Also, note that these licenses are reclaimable i.e., you may revoke the license on one device and reassign it to another anytime from the Hexnode UEM console. However, if the app is already installed on a device, the user can continue using the software as part of a 30-day grace period, after which the app will stop launching. The 30 days grace period will not prevent you from reassigning the license to another device.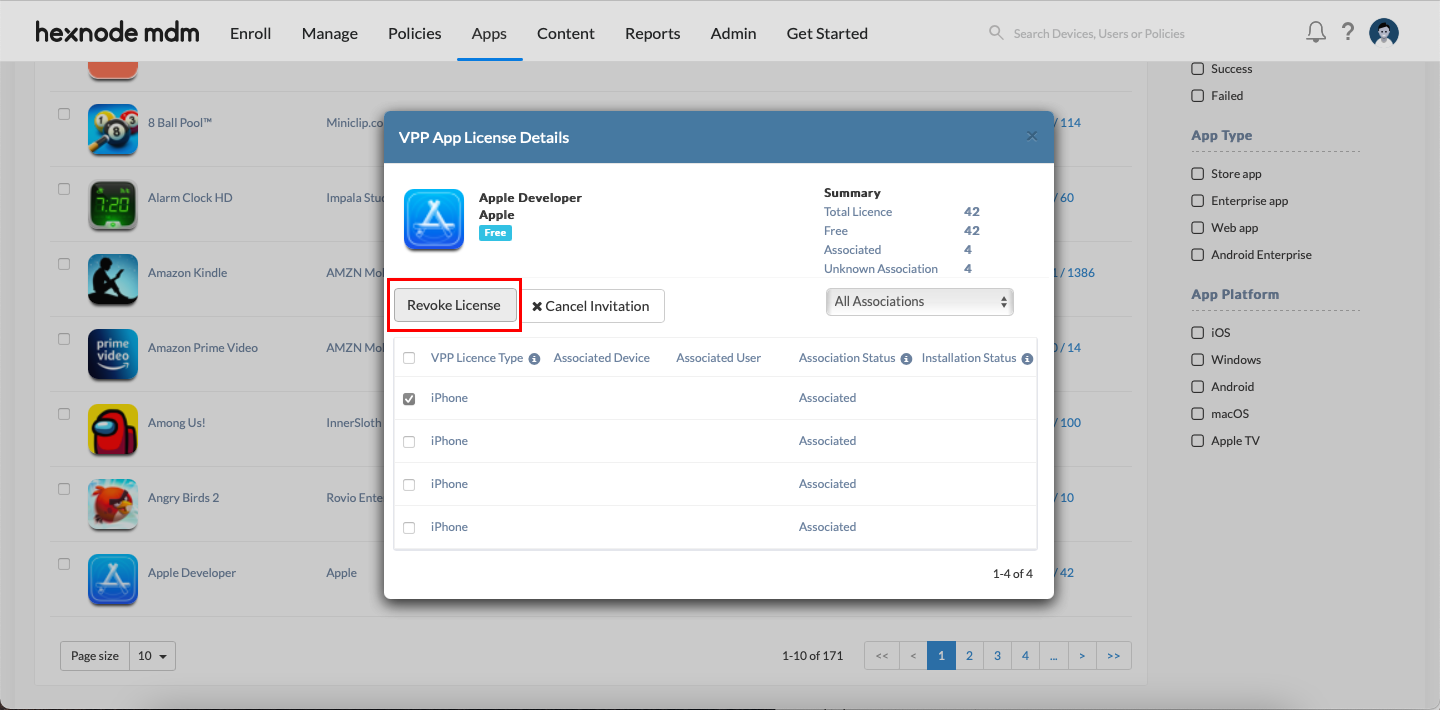 Cheers!
Zach Goodman,
Hexnode UEM