March 15, 2021 at 4:33 am
#8458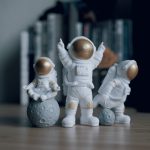 Gabriel Galbraith
Thanks for reaching out to us @Kourtney!
The most straightforward solution is to disable iMessage under Advanced Restrictions. This particular feature is available on supervised devices running on iOS 6.0 and above.

Another method is to enforce multi-app kiosk in the device. You can add the required apps to the kiosk, and exclude iMessage from it. The feature is supported only on supervised iOS 9.3 and above.
Hope this helps.
Cheers!
Gabriel Galbraith
Hexnode UEM