February 25, 2021 at 1:25 am
#8293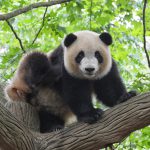 April Watson
Hey Valerie, thanks for reaching out to us!
A couple of things you need to check before you install an update:
The updates will not install if the battery level falls below 50% unless it is plugged in.
Prior to iOS 10.3, the supervised devices need to be DEP enrolled. On iOS 10.3+, the devices need not be DEP enrolled but must be supervised.
Please ensure that the devices have the required storage space to install the update.
For further reference, have a look at OS Updates on iOS devices.
Hope this clarifies your query.
Cheers!
April Watson
Hexnode MDM