June 24, 2020 at 4:29 am
#7476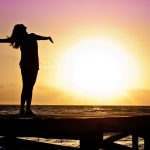 Michelle Hendricks
Hey there,
Thanks for reaching out to us.
You can track the location of the devices, only if a location tracking policy has been associated with them.
So, you can create two different device groups, one dedicated for corporate devices and the other for personal devices. Now, you can associate a location tracking policy to the group with corporate-owned devices alone, thus preventing from fetching the location of your BYO devices.
Here's how you can do this.
To create a device group,
To create a location-tracking policy,
On your Hexnode console, navigate to Policies > General Settings > Location Tracking.
Click on Configure and check the option Enable Location Tracking, provide a location update interval and associate the policy to the device group with corporate devices.
The location will be traced only on deploying this policy to the target devices.
Now go to Manage > Devices > select the devices.
From Actions choose Scan Device Location.
Wanna know more? Have a look at our documentation on location tracking.
Cheers!
Michelle Hendricks
Hexnode MDM