May 25, 2020 at 1:14 pm
#7296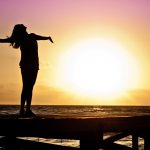 Michelle Hendricks
Hey GD,
Thank you for your patience.
The feature is on the final development stage and will be rolled out once it's been finalized by our team. Hope this would take around 1-1.5 months for the feature to get released.
I am really sorry for the inconvenience caused. Will keep you posted once the feature is available.
Cheers!
Michelle Hendricks
Hexnode MDM