May 21, 2020 at 12:50 pm
#7158
Grace Baker
Hey, Thanks for reaching out to us.
Yes, the super admin has complete control over the Hexnode portal and is capable of accessing all features. The super admin is capable of editing, deleting, deactivating and creating other technicians.  A super admin can never be deactivated or deleted.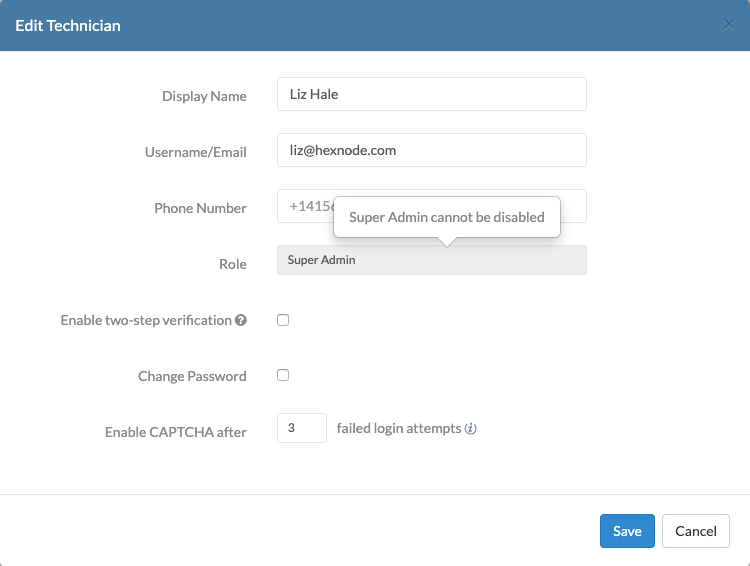 Wanna know more? Check out our help doc on technicians.
Cheers!
Grace Baker
Hexnode MDM