May 11, 2020 at 1:12 pm
#6941
Grace Baker
Hey, Thanks for reaching out to us.
Yes, you can. To find the actions that are sent to a device and is still in the pending state:
Navigate to Manage-> Devices and click on the desired device name. You will be directed to the device summary page.
Go to the Action History sub-tab and click on the All actions drop-down list.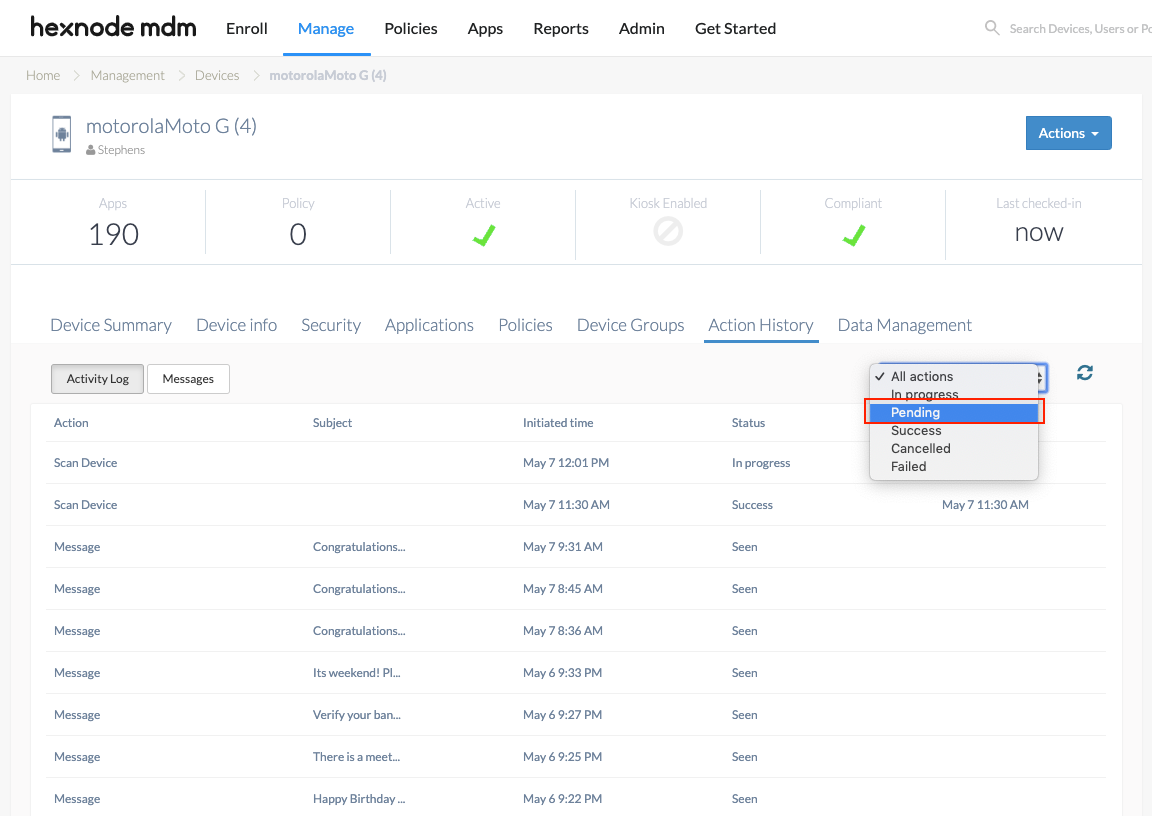 Select Pending and all the pending actions pushed to the device will be displayed.
Hope this helps!
Cheers!
Grace Baker
Hexnode MDM