March 6, 2020 at 11:56 am
#5790
Grace Baker
Hey, Thanks for reaching out to us.
This is due to some recent updates that we have made. To perform the device scan, please navigate to Manage tab and click on the desired device. You will be directed to the Device Summary Page. Click on the Actions button and choose the Scan Device option.
You can navigate to the Action History sub-tab for seeing the status of the Action. Once the scan device action has been successful, reload the page. You should now be able to see the IMEI number.
Please use the below screenshot for a reference: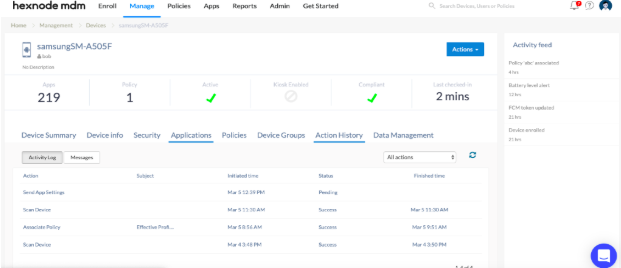 Kindly reach us for any further queries!
Cheers!
Grace Baker
Hexnode MDM