March 6, 2020 at 11:37 am
#5788
Grace Baker
Hey, Thanks for reaching out to us.
This is due to the recent updates that we have made in the portal. The enterprise app has to be first added to the app inventory by navigating to the Apps tab and can then be pushed to the devices via Mandatory App policy. Please find an updated screencast on the same: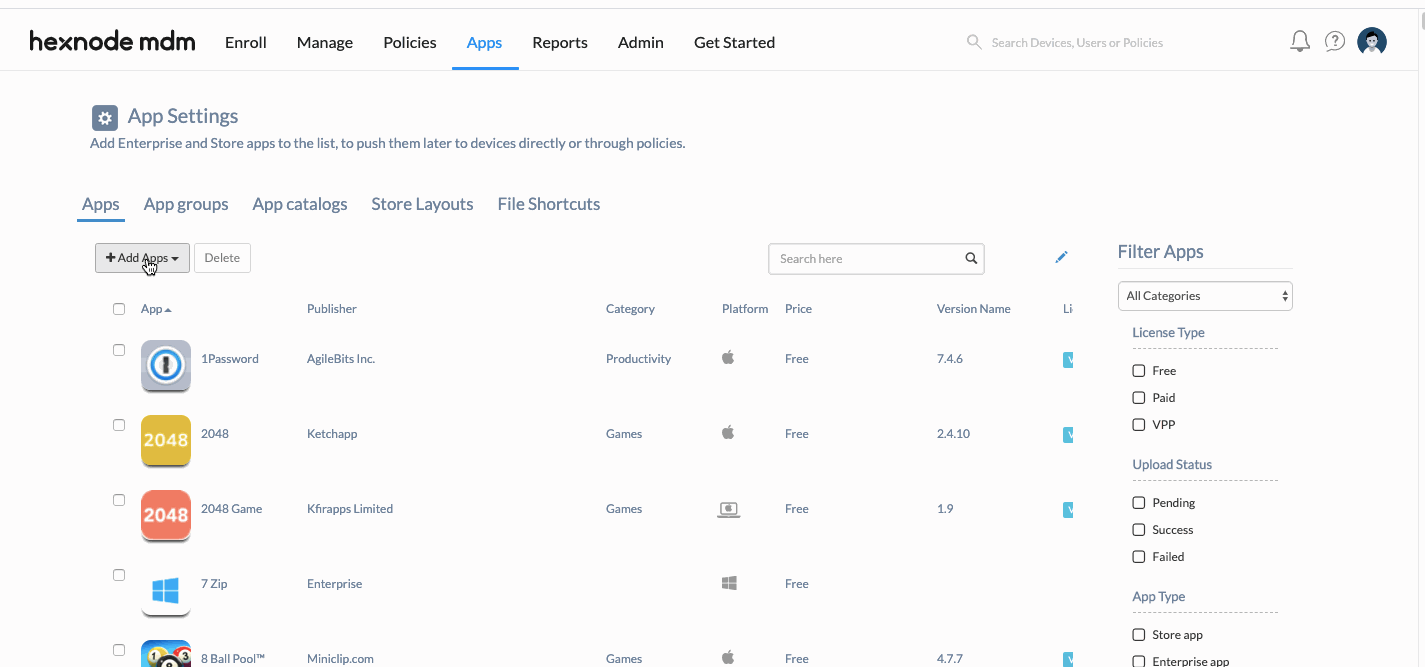 Check out Enterprise App distribution for more info.
You can also update the Enterprise app by replacing the APK file.  Check out Enterprise App updation for more info on the same.
Hope this helps!
Cheers!
Grace Baker
Hexnode MDM