November 27, 2019 at 7:27 am
#4204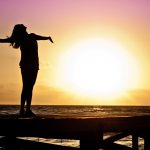 Michelle Hendricks
Hey GD,
We have released a brand new feature Network Usage Rules. With this you can now restrict the applications from using cellular data on your iOS devices. You can also restrict the data usage on roaming.
Network usage rules can be set only on the applications that have been installed on the devices via Hexnode.
Here is where you can find this option in your Hexnode portal.
Go to Policies > iOS > Expense Management > Network Usage Rules.
Have a look at iOS Network usage rules to know more.
Cheers!
Michelle Hendricks
Hexnode MDM