December 18, 2021 at 4:21 am
#13955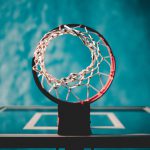 Chris Coleman
Hey Ingrid-D,
Thank you for reaching out to us!
This is not an issue on our end as the application couldn't be installed manually on the device as well. There seems to be an issue with the application. The most common issues regarding the installation of Enterprise applications in iOS devices are:
Enterprise certificate is expired.
Device is not compatible.
The date and time set in the device are incorrect.
Please check whether the above-mentioned issues have been checked and try installing the application again. If the issue still persists, you can reach out back to us, and we will be more than happy to help you out.
Hope this clears your query.
Cheers!
Chris Coleman
Hexnode UEM