December 13, 2021 at 9:57 am
#13851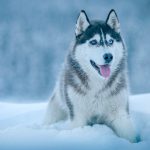 Jeff Morrison
@sysadminatsolutions As discussed with our technical team, it's seen that the device SM-A207M is a non-Knox device. Also, we've noticed that the device is not running the latest available software.
The current software of the device makes it behave as a Knox device and allows Hexnode to deploy Knox restrictions and configurations to it despite being a non-Knox device. And, once you update the device to the latest software, the device will no longer act as a Knox device, which prevents Hexnode from removing any restriction or configuration that was already applied to the device while it behaved as a Knox device.
Since this is an issue from Samsung, I suggest you contact the Samsung Service for further assistance. Only the Samsung Service can help you retrieve such devices. In the meantime, you can update your device to the latest software to prevent such inconsistent device behavior in the future.
Thanks,
Jeff Morrison
Hexnode UEM