November 25, 2021 at 12:36 pm
#13554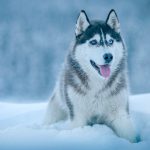 Jeff Morrison
Hey @Carin and @96anneette, thanks for reaching out to us!
Starting from macOS Big Sur and for Mac with M1 chip, you cannot use the Institutional Recovery Key (IRK) for decryption. You can access Utilities in the Recovery Mode only by authenticating with the admin credentials or the Personal Recovery Key (PRK). As mentioned by @ida-sol, Apple no longer recommends using an IRK for institutional management of FileVault on Macs.
You may also have a look at the Manage FileVault documentation for further clarity.
Hope this answers your query.
Thanks!
Jeff Morrison
Hexnode UEM