November 24, 2021 at 12:36 pm
#13535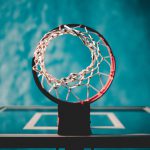 Chris Coleman
Hey Ulrika,
Thank you for reaching out to us!
We have taken this up and tested it on our behalf as well. After conducting thorough checks, our testing team has confirmed that this may be an OS-specific issue as it occurs only on devices running on iOS 15.1. This is not an issue on our end and it should be resolved when Apple releases newer updates for iOS devices. Make sure you update your devices as soon as the next update is released and check whether the issue has been resolved.
We will be having a check on this issue as well and will definitely get back to you in case of any positive updates. You can always get back to us if you have any further queries and we will be more than happy to help you out.
Hope I was able to clear your doubts.
Cheers!
Chris Coleman
Hexnode UEM