November 23, 2021 at 10:39 am
#13512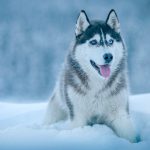 Jeff Morrison
Hey @claire,
Thanks for sharing your experience with us!
There can be several reasons why SharePoint or OneDrive becomes inaccessible. From your description, it's evident that the issue arises due to your web content filter policy. In this case, all you need to do is whitelist some Office 365 URLs to establish connectivity to your required sites.
Have a look at the SharePoint Online and OneDrive for Business documentation to get the complete list of required addresses.
Hope this answers your query.
Cheers!
Jeff Morrison
Hexnode UEM