November 21, 2021 at 1:33 pm
#13478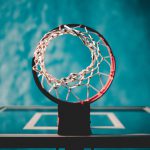 Chris Coleman
Hey Opheli,
Thank you for reaching out to us!
When you whitelist a URL using the Web Content Filtering feature, you will only be able to access the whitelisted URL as all the other URLs will be backlisted. Hence, you will not be able to sign in to your Samsung account as the Samsung URL will also get blacklisted. You can remove the policy and try again.
Hope this clears your query.
Cheers!
Chris Coleman
Hexnode UEM