August 20, 2021 at 3:46 am
#12357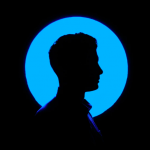 Zach Goodman
Hello @Anneli-27, when you purchase the Office Suite from your third-party reseller, the software licensing could be covered under different programs. You can consult with your reseller regarding the deployment. Depending on your scenario, Hexnode can be used to achieve your objective.
For example, let's say you had obtained the Office suite covered under Microsoft Volume Licensing Contract. In this case, when you make the purchase, your reseller should be sending you an email with the necessary codes for activation, like the Authorization number and license number. You can then sign in to the Microsoft Volume Licensing Service Center and associate the product using the codes. You can also obtain the Volume License Serializer app package from the same site. It's an approximately 4 MB package file that you run on a user's computer, either before or after you've installed the Office software. The app will automatically license the product, and users won't have to enter the activation codes manually. It should be possible to deploy this app to your endpoint using Hexnode's app deployment features.
Cheers!
Zach Goodman
Hexnode UEM
This reply was modified 5 months, 1 week ago by

Zach Goodman

.